Punjabi singer Parmish Verma performing at I Light Club Greater Noida: Noida is so full of great restaurants and bars and is becoming more and more happening with the upcoming addition of I Light Club.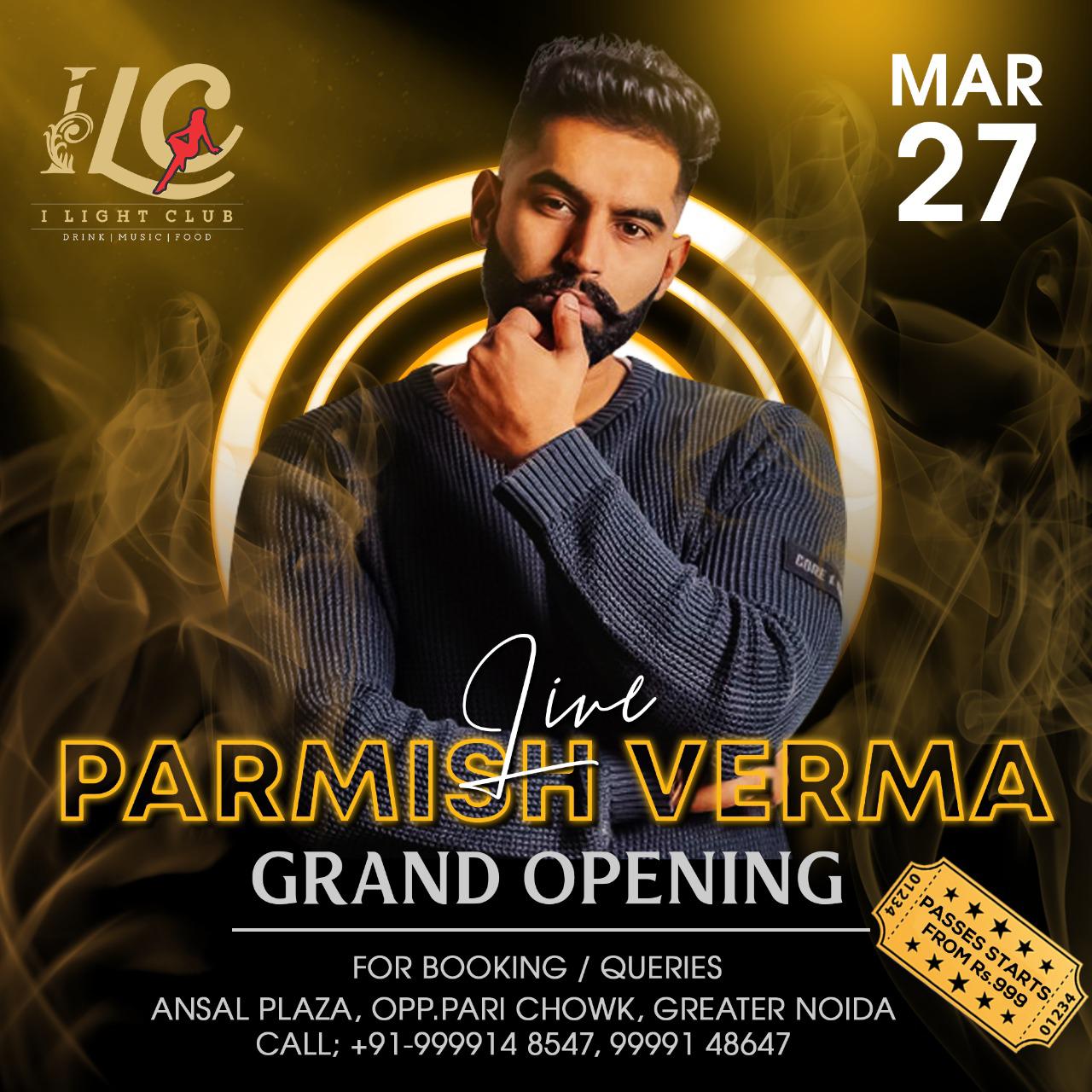 The Club will enter the mesmerising realms of greater Noida on 27th of March with the presence of none other than Parmish Verma! People in Delhi NCR have a large appetite for drinks, and so, they had a real reason to cheer with the opening of I Light Club. I Light is a quirky, swish and a fine place to dine, drink and party.For club's pretty insides and the fact that it serves alcohol, the place definitely deserves a mention.
While the food is definitely outstanding, it sure is going to be a great spot to catch up with your gang over booze and if the weather's good, everything's good. With uber elegant and chic decor, this is a good spot to head to if you're in or around Greater Noida.
I Light Club will open its doors with all its fanfare. The club will kick off with ace mixologists serving delicious cocktails, a carefully-curated food menu and amazing music to let you dance the night away.
Your energy will be at peak as the drinks you sip on and music that will make you move your feet enhanced the ambience of the place. The new comer, I Light Club will be full of energy, enjoyment and a lot of drinks. The Club aims to be a synonym for extraordinaire and flamboyance and they aspire to be on top of the charts when it comes to Casual Dining and bars in Greater Noida. So, are you all ready to dance the night away on Gaal Ni Kadni ?