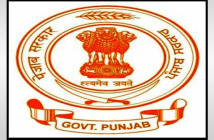 NewZNew (Chandigarh) : With a view to give a fillip for availability of online citizen services, the Punjab Government has trimmed down facilitation charges for services notified under the Right to Service (RTS) act. No facilitation charges would be charged online as well as across the counter for all government sponsored services.
Disclosing this, a spokesman of governance reforms department today said Punjab was focusing on providing all 249 citizen centric services online to eliminate contact between government offices and masses with an aim to wipe out corruption, efficient and hassle free environment and cut delays in service delivery mechanism.
He said that Punjab Deputy Chief Minister Mr Sukhbir Singh Badal, who also holds governance reforms portfolio has directed all the departments to provide all citizen services online instead of inline. Online delivery of services at the doorsteps would reduce the rush at suwidha centres and sanjh kendras besides encouraging people to go online to save their time and money. Besides, online delivery of services would also be fruitful for Punjabi diaspora as they would get required services not inline but online, he said.
Listing the services for which less facilitation charges would be charged online, he said that facilitation charges were reduced from 5 to 25 % for online users. Services like application for caste certificate, issuance of birth and death certificate, rural area certificate and residence certificate could be availed at a cost of Rs. 40 as against Rs. 50 at the counter.
He said services for which online user would avail maximum benefit included issuance of marriage ability certificate for Rs 765 as against Rs 830 at counter, solemnization of marriage for Rs. 910 as against Rs. 1160, registration of marriage at Rs. 950, instead of Rs. 1250 and issuance of arms license for Rs. 1325 against Rs. 1950 at counter.
He added that applicants would have to deposit Rs. 350 to get NOC for sale of weapon. He said permission to carry weapon, cancellation of arms licence, change of address, addition/deletion of retainer, change of bore, permission to deposit weapon/sale and transfer in death case have also been cut by Rs 100 for online services. Besides this, services related to agricultural department like issuance and renewal of licence for sale of seeds/fertilizers and insecticides, issuance of duplicate licence and addition of items in licence would be provided with fee of Rs. 160 only against Rs. 170 on the counter.
The spokesman also informed that the government sponsored services like financial assistance to disabled persons and dependent children, old age pension, financial assistance to widows and destitute women, national family benefit scheme, senior citizen identity card, application for term loan to SC and BC, post metric scholarship to SC and BC, financial assistance under Shagun Scheme, issuance of disability certificate and job card under MNREGA, right to information and grievances redressal system could be attained free of cost at the counter and online.