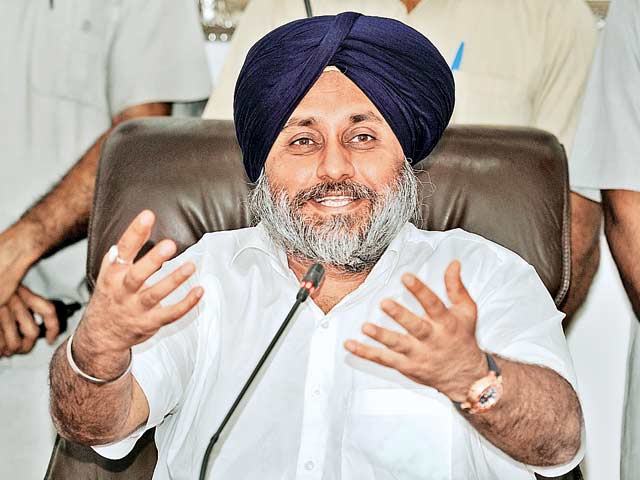 NewZNew (Chandigarh) : In a New Year gift which is set to add more cheer to the festive season, Punjab Deputy Chief Minister Mr Sukhbir Singh Badal today did away with the Excise and Taxation department's practice of charging VAT while granting liquor licenses to people wishing to hold functions as part of marriage celebrations in marriage palaces across the State.
Not only this, the Deputy Chief Minister, who holds the  Excise and Taxation portfolio, also announced that liquor licenses will now be granted online from April onwards. This move is aimed at doing away with the inconvenience caused to the public in approaching the excise offices for the license.
This significant decision was taken by Mr Badal on suggestions received from various quarters to make the process of obtaining licences for serving liquor during marriage ceremonies and parties easier and hassle free.
According to feedback received by the government, parties desirous of procuring liquor licences have to approach the department prior to the function to pay licence fee for drinks and VAT on food to be served to the guests. This resulted lot of inconvenience to the public in making arrangements for the celebrations.
The spokesman said that public would now has to pay only licence fee for serving liquor during parties or marriage ceremonies in palaces. With this decision the people holding functions in marriage palaces would get big relief. There are about 1700 marriage palaces in the State which organize an average of 40,000 to 50,000 marriages in a year.
Deputy Chief Minister today also asked the marriage palace owners to reconsider the earlier option offered by the State to pay lumpsum tax on palaces. This could not be implemented earlier as the owners were divided on this issue. He also disclosed the state government had resolved to provide hassle free and ease of doing business in the state and offered Rahat scheme, social welfare measures and fiscal incentives to the traders.
The Deputy CM also directed the excise department to facilitate trade and industry by introducing lump-sum fee in as many sectors as possible. He said if any trade and industry wanted to suggest any compounding scheme they were welcome and could submit their proposals with the department. He also asked the department to provide the requisite facilities to the general masses in minimum time.