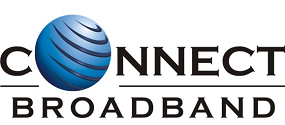 NewZNew (Chandigarh) : Taking another step towards providing best-in-class services to its Enterprise customers, Quadrant Televentures Pvt Ltd., has partnered with smartData Enterprises India Ltd, to endow its enterprise customers with a complete bouquet of IT & Software Solutions.
The strategic tie-up is guided by a simple yet effective business approach. In today fast paced world, it's not just about delivering value for money; it is also about being simpler, better, cheaper and faster. The tie-up ensures that Connect Enterprise customers not only get the best value proposition, but are endowed with best in class IT solutions.
Powered by strong expertise and offerings in mobility, the tie-up offerings will help both partners service their end customers in an enhanced way. They can further leverage the power of mobility to increase the sales and improve existing processes with mobility and software solutions, better field force productivity and enablement. It will also provide useful insights for faster and informed decisions.
Speaking on the tie-up Mr. Arvind Bali, Director & CEO Videocon Telecom, said, "It has always been our endeavour to provide end to end solutions to our customers. We have a vision to become the most admired brand in our business domain. Such associations provide us the opportunity to serve our customers better."
smartData CEO Mr. Ajay Tewari said, "Being in mobile space since 2010, we understand the mobile space, its innovation, its execution and its cross platform linkages. Trends which makes wave in N. America, seeps into developing economy with a time lag of few months. Our presence in offshore market makes us a better choice to transition those trends end to end. I am sure partnering with Videocon will help us serve the growing needs of huge Indian market – which has tremendous potential for growth and customizable local innovation."