Quality, Safe Rides & Better income for drivers with Aloha: Siddhant Bansal (25) is one of the youngest Tricity entrepreneurs. Siddhant graduated from Punjab University in Public Administration Honors.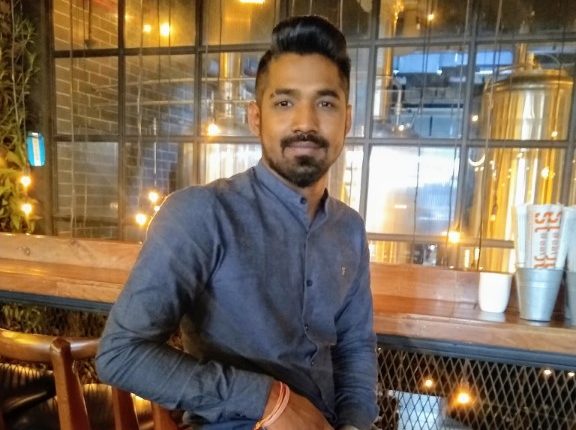 During his initial days of professional career,  Siddhant had to travel and engage quite frequently and he planned to build a service that's loved by the customers, riders and the drivers alike.
It was 2016 when Siddhant founded Aloha Industries Ltd. Prior to Aloha, he got hands-on experience from recruitment to business development to a strategy with IT organizations like Bluetec Works, Future Solutions, Click Labs, next juggernaut, Tookan etc.
Know more About Aloha
Aloha is a unique app-based concept designed by one of Tricity's youngest entrepreneurs – Siddhant Bansal which means 'Hi and Bye'. With the aim of providing quality service and safe rides for commuters, generating employment and enhancing the income of drivers Aloha was conceptualized in TriCity.
The UI interface is designed to ensure quick and easy user experience for riders and for drivers alike. Today, Aloha has over 2000 cabs in the TriCity area.
Quality & Safe Rides
Aloha is an app-based UI platform for riders that promises quality and safe rides in and around Tricity. Aloha gives special focus on security and safety, thus onboard drivers with a minimum of 3 years of experience in driving and complete police verification. The vehicle is GPS enabled that ensures location tracking in case needed.
Better income for drivers
It also enables drivers to generate better income which is completely. As a subscription model, Aloha charges a small amount of Rs 2500 on a monthly basis and in turn generates business for drivers for an entire month. 
Zero Surge Promise
Owing to its design model, there are no extra commissions, the riders have to pay at any part of the day!  Which makes the riders save about 10-15% over any other app-based platform. 
Download Aloha
For anroid- https://play.google.com/store/apps/details?id=com.aloha
For IOS- https://play.google.com/store/apps/details?id=com.aloha