Raghubir Yadav felicitates Tricity students at Chitkara International School: From time immemorial, the desire of powerful storytelling has triggered humans to seek questions to mull over.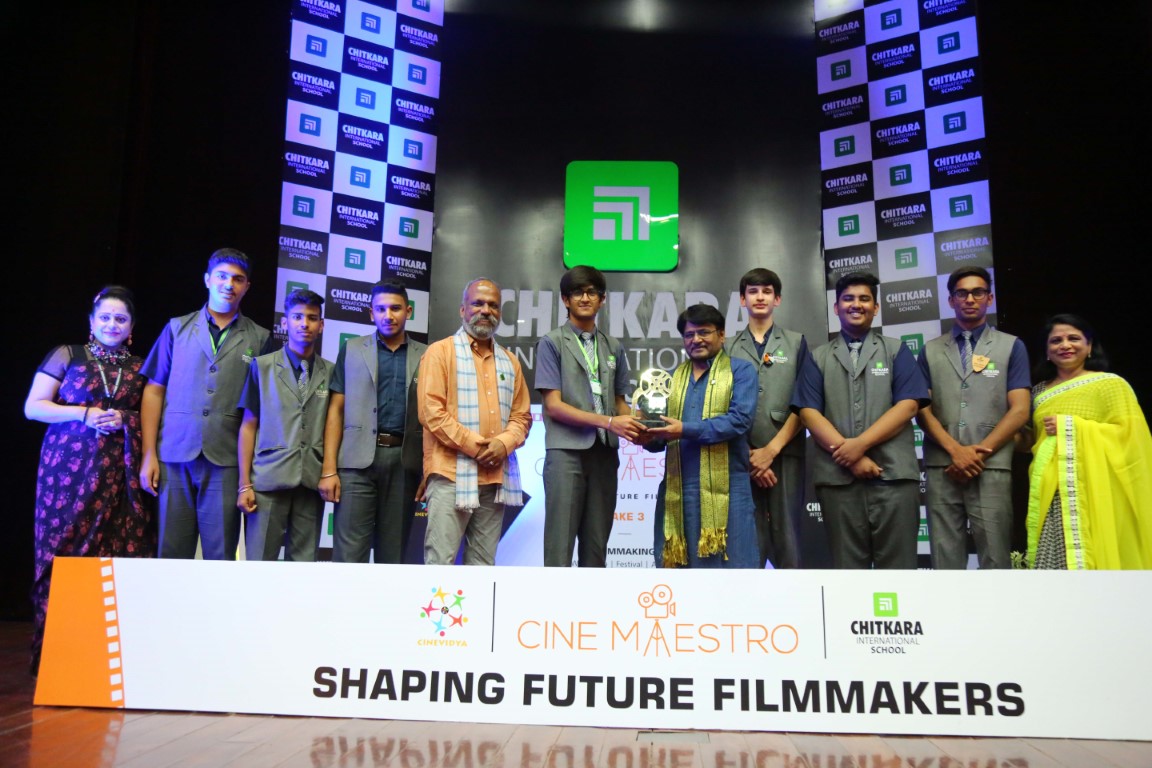 The widely acknowledged significance of storytelling was upheld by Chitkara International School (CIS) as it organised its annual mega film festival and award ceremony on Tuesday, celebrating the tenacity of tricity's budding filmmakers.
The school was abuzz with a great deal of excitement as the mega film festival called 'CineMaestro – shaping future filmmakers', held screening of veritably impactful films that were conceived by participants.  The mega film festival, ranging from the three-day workshop to the concluding award ceremony was conscientiously shaped by CIS in its rewarding collaboration with Cinevidya, Mumbai.
Cinevidya, a futuristic project and a highly distinctive social enterprise, is being helmed by Mr. Amitabha Singh, a notable Indian cinematographer and film producer known for Chillar Party, Khosla ka Ghosla etc.
The students had a hands-on experience of making films and were edified on modules like Film Craft, Acting, Animation, Choreography and Advertisement. Cinevidya team lead by Mr Amitabha Singh along with other industry experts like Mr Anant Vidhaat Sharma, Ms Amritpal Kaur Barot, Mr Ambar Chakravarty, Ms Latha Bs. and Ms Nidhi Chauhan fervently apprised 300 students from 16 schools of Tricity with a fixed intent and purposeful aim of unleashing and subsequently strengthening the filmmaking skills of the children.
Raghubir Yadav, an Indian film, stage and television actor, music composer, singer and set designer, graced the event as the honorable chief guest. Mr. Yadav who has garnered two International Awards as Best Actor for Massey Sahib, FIPRESCI Critic's Award, Venice Film Festival, 1986 and the IFFI Best Actor Award (Male): Silver Peacock Award (only Indian actor to have received) at the 11th International Film Festival of India, judged the short films along with Mr Amitabha Singh.
"The industry advancement that has exponentially widened the possibilities of experimenting in the field of filmmaking, choreography, animation, advertisement etc. poses as the testament of a promising future for the upcoming generation. And in the backdrop of the same, the know-how of filmmaking that is being imparted to the students by CineMaestro in cooperation with Cinevidya is undeniably laudable", says Mr. Yadav while talking about the film festival. 
The school witnessed innumerable submissions of short films, stretching from genre of fantasy, thriller, horror, touching themes of love and care to light-hearted comedy. Many of the budding filmmakers also held the attention of the audience by inculcating gripping narrative including the importance of education, feminism etc.
Dr Niyati Chitkara, Principal of Chitkara International School, eloquently enounced, "The incomparable power that cinema possesses stands crucial for cultural elevation as well as moral edification. The invincible collaboration with Cinevidya, Mumbai has helped CIS witness the striking nuances of filmmaking and experience the unmatched compelling power of motion pictures on a first-hand basis."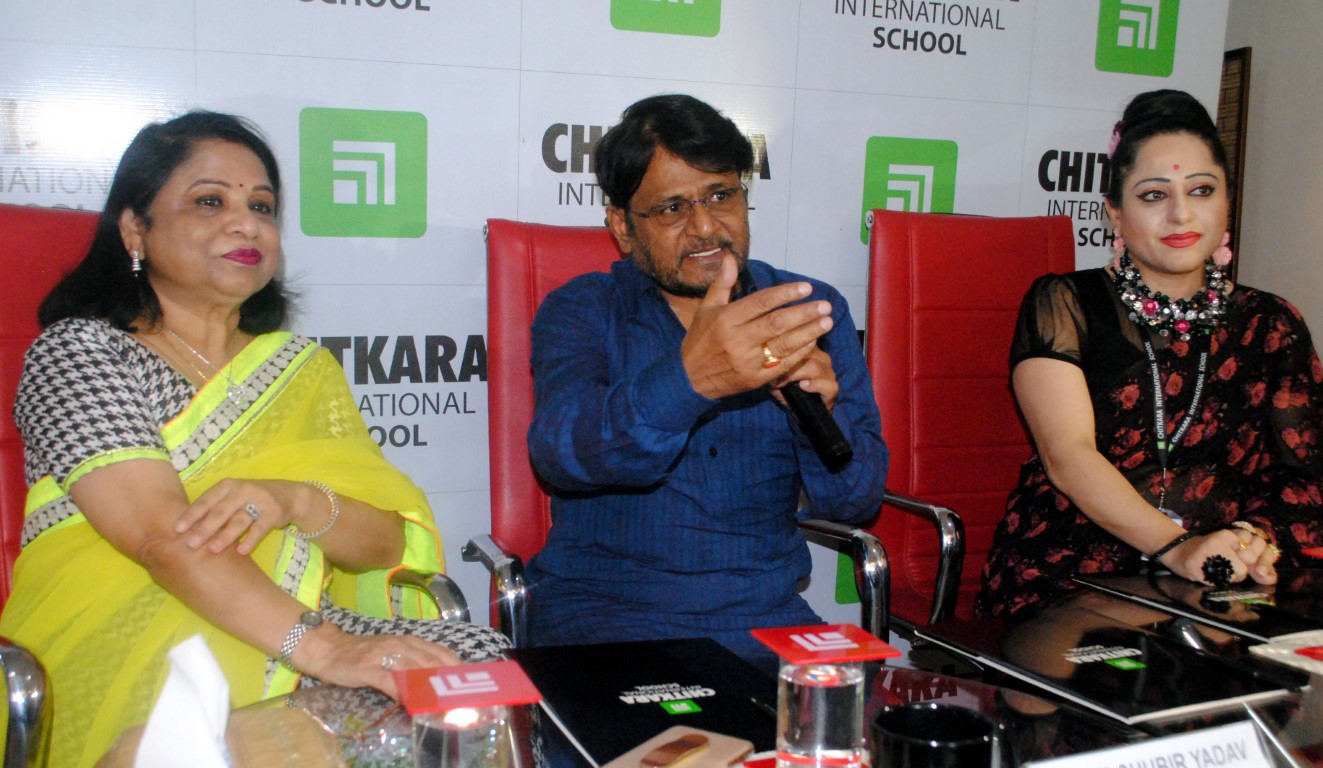 Expressing his extreme delight, Mr Amitabha Singh stated, "The experience of teaching the children on the rudiments of cinematography and then watching the short films crafted by them was truly overwhelming. The young prodigies were exceptionally thorough in incorporating the facets of module learned in the 3-days workshop." 
Know More About CineMaestro
The year 2017 saw the inception of CineMaestro – 'shaping future filmmakers', an inter-school filmmaking competition at Chitkara International School. The aim of this competition is to unleash students' filmmaking skills through Cinevidya – a path-breaking Social Enterprise initiated by Amitabha Singh which beliefs in 'Films to aid Learning. Learning to make Films.' This event holds three day-long workshops at the premises of Chitkara International School followed by a mega film festival where the films made by children are showcased.
Know More About Cinevidya
'Cinevidya', a path-breaking Social Enterprise, aims to redefine the present Learning Ecosystem for Children in India by using tools of Films effectively. Under this initiative of Amitabha Singh, country-wide Film Making Workshops and Festivals are being organized in multiple Cities so that more and more children receive hands-on training in Film Making using the latest technology and equipment.