Raja Rani 2 Today Episode Online (Episode – 636) | 11 April 2023: Raja Rani 2 is Star Vijay TV's popular serial directed by Praveen Bennett. This family drama is running its 635th episode today.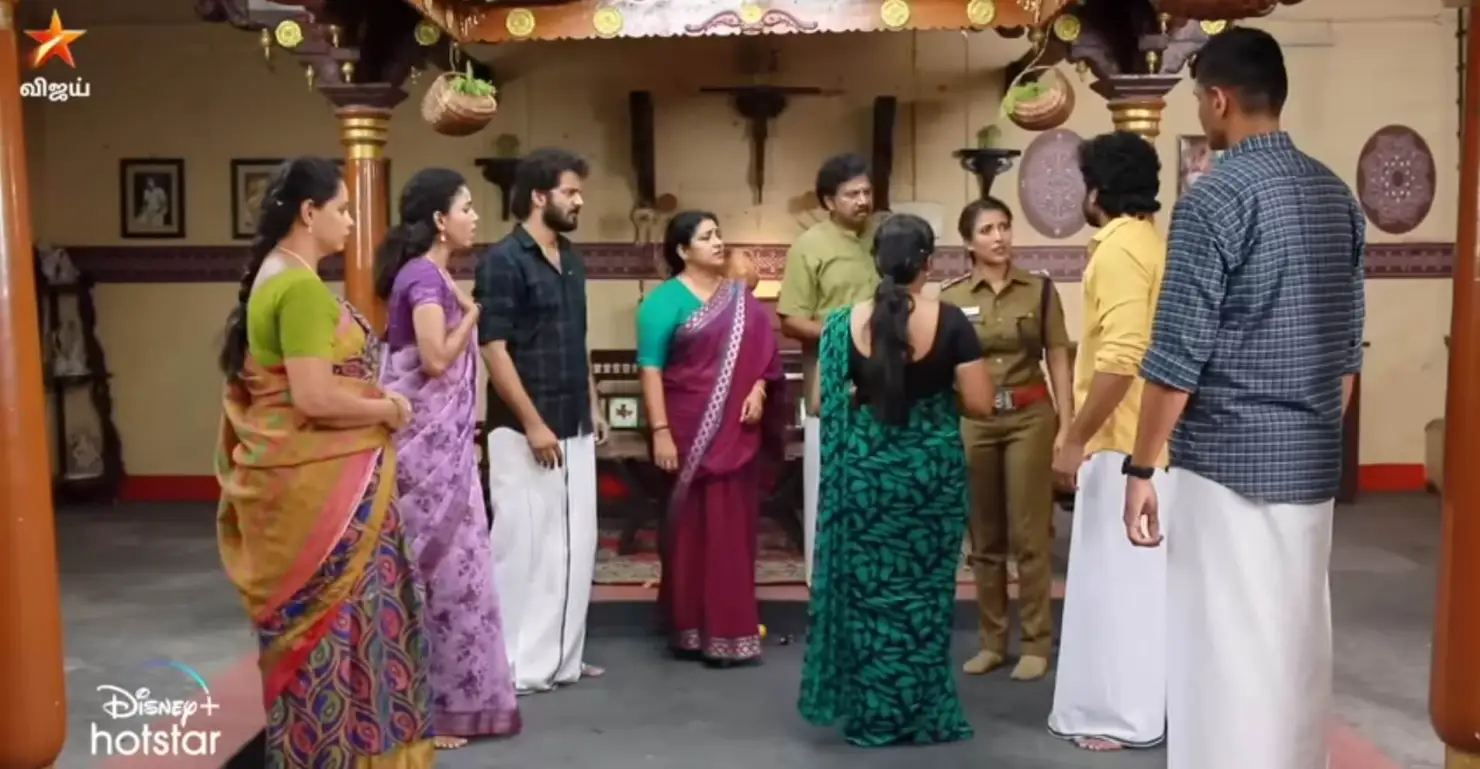 Raja Rani Season 2 airs Monday to Friday at 7:00 PM. All the latest episodes can be watched anytime, anywhere on Disney+ Hotstar.
Highlights Of Raja Rani 2 Today Episode
Raja Rani S2 E636 – Sandhya Interrogates Baskar
Sandhya finds a lead in the case pointing toward her family. She later questions Baskar about his clash with Vicky. Sandhya questions the helper boy Sakkarai about Baskar's visit to Saravanan's shop.
Raja Rani 2 Serial Cast
Raja Rani 2 cast with their real name,
Asha V Gowda as ACP Sandhya
Sidhu Sid as Saravanan Sundaram
Praveena as Sivagami Sundaram
Saivam Ravi as Sundaram
Balaji Thiyagarajan as Senthil Kumaran
Archana Kumar as Archana Rajasekar
VJ Prathosh as Aditya aka Adi
Vaishnavi Sundar as Parvathy
Sangeetha as Jessi
How to Watch The Latest Episodes of Raja Rani 2 Serial For Free
You can't watch today's episodes for free, but you can watch the previous episodes for free. One can watch and download the latest episodes for Raja Rani 2 serial on Disney+ Hotstar from 6 AM if you have a subscription plan.
If you are curious about watching the highlights of the latest episodes. You can watch the scene clip on Vijay Television's youtube channel.