Food enthusiasts of tricity & the region have reason to rejoice. A top notch team of WelcomHotel Bella Vista , Sec 5, Panchkula has curated  'Rajasthani Food Festival' which has hand-picked & lip smacking original recipes from across the culturally rich land of Maharajas  – Rajasthan.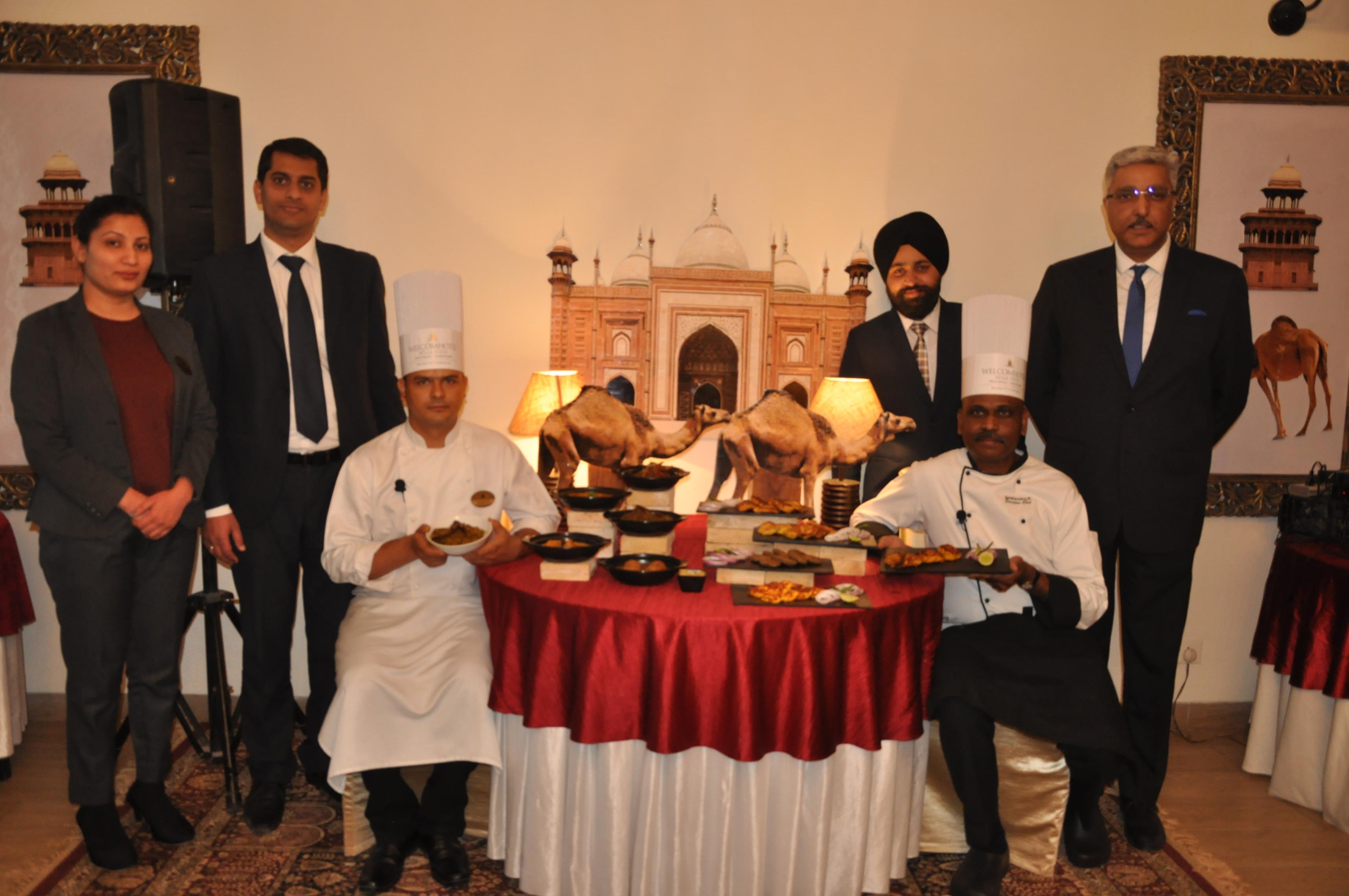 Now Rajasthani food aficionados will be able to just drive to hotel WelcomHotel Bella Vista here, where an attractive  ambience of Rajasthan with choicest food of the  state will greet them. The Rajasthani cuisine can be enjoyed at the festival till march 31, 2019. A live demo of two Rajasthani food items was also held.
 The festival is one-of- a- kind as the menu has been crafted & prepared by a maestro of Rajasthani food-a chef who is a well known figure in the Rajasthani culinary circuit – Somdutt Sharma. Sharma who has been working with WelcomHotel Jodhpur. He has also been part of the Royal food festival done at Welcomheritage Bhopal and has also worked in ITC Rajputana Luxury Collection Hotel, Jaipur.
An extensive menu has been created. Non veg snacks like Rai ki macchi, which is fish flavored with mustard , Maans ke sooley & Charkha murgh – spicy chicken cooked on tawa are there.  In veg starters Paneer ke sololey ,Sangri kebab which is dried beans kebabs and Mangodi kebab are avaialble. The Non veg main course has Methi maans, a Rajasthani style chicken dish Murgh ki mokal, Jheenga Jaisalmeri, Safed maans and Murgh Jodhpuri a speciality from Jodhpur, Laal maans which is lamb cooked with red chilly and yoghurt , Murgh Shekhawati a specialty from Shekhawati region of Rajasthan and Macchi Jaipuri are also attractions.
Vegetarian main course includes Paneer saangri and a mix vegetable speciality from Jaipur – Tripolia subzi. Bharwan gatte which is gramflour dumplings with yoghurt gravy and Rajasthani kadhi are also available. What' more, Papad paneer , Gatte ki saag, Paneer methi dana, Chakki ka saag and a Rajasthani speciality Ker sangri achari- beckon you. The sweat dishes are tempting and include Churma – whole wheat flour dessert , Bikaneri Rasgulle, Malai ghevar, Misri mawa and Rajbhog.
Somdatt Sharma said, "Rajashtani food has evolved due to  various factors. The royal food of the state has emerged as a result of wedding alliances between royal families, relations between Mughals and Rajputs, relations with British etc. The food is made with ingredients and spices available in Rajasthan and we have used the same in our dishes. Laal Maans has been known to be part of the Royal food and we have brought it for tricity food lovers. Another unique dish is Ker sangri made using Rajasthani wild berries and dried beans."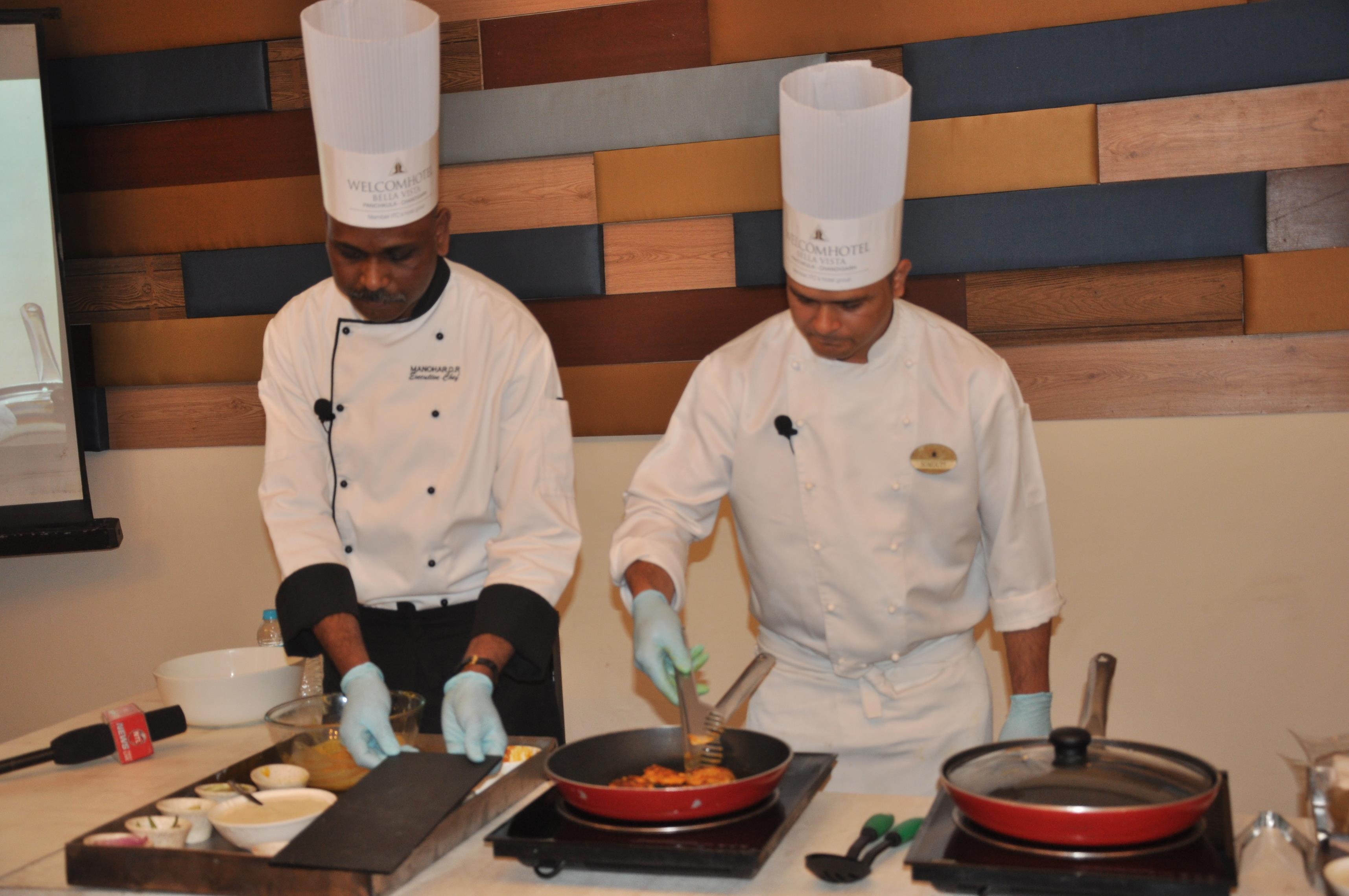 Vivek khanna, General Manager, WelcomHotel Bella Vista said, "We recently held a food festival which offered authentic  Kashmiri food. The Rajasthani food festival has a delightful and extensive menu of original Rajasthani recipes. The classic ambience and premium dining options available in the hotel clubbed with such festivals place the hotel in a league of its own."
Manohar Reny Duddi, Executive Chef, WelcomHotel Bella Vista said,  "We also held a live cooking demonstration of recipes – Charkha Murg which is a starter and Ker Sangri subzi. The festival will provide a great opportunity to tricity residents to get a taste of original Rajasthani food cooked in a traditional way. Breads like Besan roti, Bejad ki roti are avaialble. Bati – a circular flour dumpling eaten with desi ghee  is also on menu "
Festival details:
Rajasthani Food Festival at WelcomHotel Bella Vista, Panchkula.
A la carte lunch and dinner on weekdays.
Weekend buffet dinner.