Rakhi Celebrations at Ashmah International School                                      
Ashmah International School Sector 70 Mohali celebrated Rakshah Bandhan festival with great fervour and joy. Students celebrated green Rakhi at campus to motivate others to take care of nature as its siblings. Green rakhi is an act of tying Rakhi  to trees to shield them from saws and axes. Rakhi making activity was also organized for junior wing.Kindergarten students came in colourful dresses. They put tilak and tied Rakhis to each other.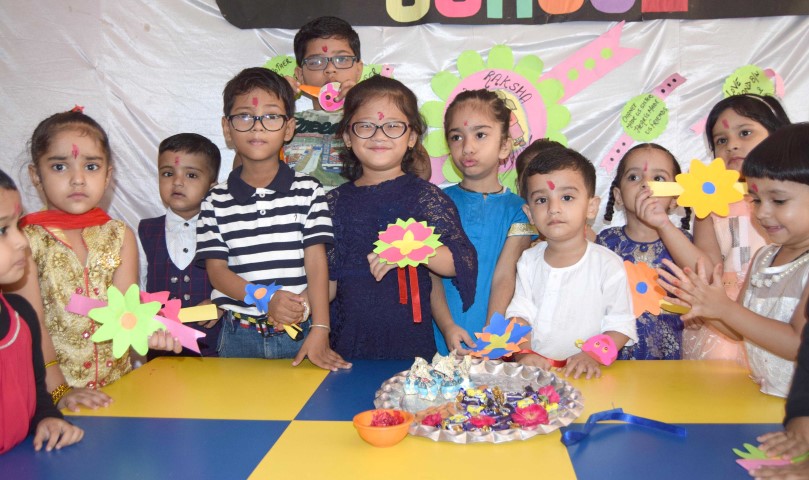 While motivating students Principal Shuchi Grover also guided the students about the  value and vital importance of trees. She further added human life is only possible if we care about tree as they are the centre of human creation.She urged them to protect the trees that offer us shade, sustenance and so much else, and stop indiscriminate felling of trees.
Director J.S.Kesar informed at the moment that school believes that celebration of festivals in schools is necessary. Due to nuclear families, children today are deprived of true spirit of such festivals. Such celebrations in schools teach students about our tradition.