The Holy Wonder Smart School celebrated Raksha Bandhan
The Holy Wonder Smart School celebrated  festival of promise with great pomp and show .Children exhibited their talent by participating in various  competitions .Children of classes I and II performed outstanding in rakhi making competition .Whereas children of class 3rd to 5th per formed well in Healthy Sandwich Making Competition which was judged on presentation, taste and ingredients used. Students of class 6th to 8th participated in Salad Making Competition where they were encouraged to show their talent in overall presentation and taste. Students also represented various regions and communities of India adorning traditional costumes .Teachers shared mythological stories of festival rakhi and spoke on its significance .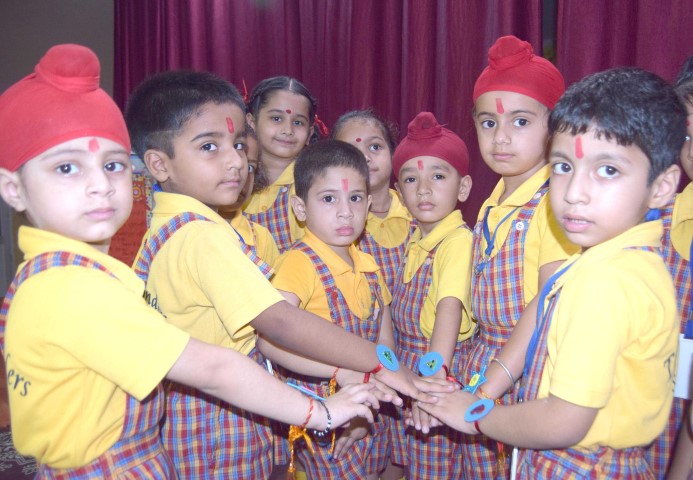 Principal Premjeet Grover congratulated the students for their efforts and encouraged them to keep participating in such competitions so to learn more in a better way.Director of the School Ashween Arora  informed that the basic theme behind organizing this event was to increase creativity of students. Children were familiarized with the customs and rituals followed on Raksha Bandhan .According to her this is a sacred bond between a brother and sister and as to how rakhi symbolizes the sister's love and prayers for the brother's well-being and his life long vow to protect her.