Randeep Hooda announces the sequel of Haryanvi Blockbuster Akhada: Following the resounding success of the original Haryanvi series "Akhada," the OTT platform STAGE is thrilled to announce the commencement of shooting for "Akhada Phir Se," the much-anticipated Season 2.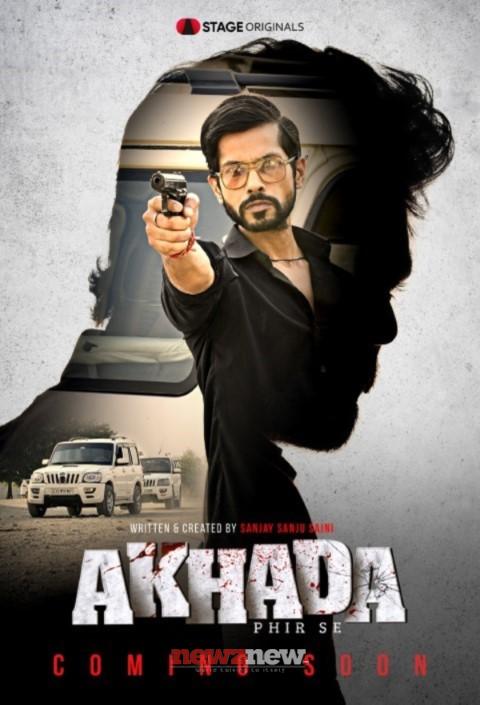 This momentous revelation coincides with the birthday of Sanjay Sanju Saini, the brilliant creator behind this groundbreaking series.
The launch of "Akhada Phir Se" is a momentous occasion in the world of Indian entertainment. The first season of "Akhada" captivated audiences with its gripping storyline and strong performances. Now, under the visionary guidance of Sanjay Sanju Saini, the series is set to return with renewed vigour and a promise of even more thrilling storytelling.
"Akhada" is a Haryanvi series that explores the world of wrestling, combining intense sports action with compelling human stories. The series resonated with viewers not only for its thrilling wrestling sequences but also for the profound characters and their journeys.
The original "Akhada" series gained immense popularity due to its authentic depiction of Haryanvi culture and its ability to strike a chord with a diverse audience. Its unique blend of tradition and modernity, combined with an engaging narrative, contributed to its tremendous success. It took nationwide limelight when showcased by the Founders of STAGE in the show 'Shark Tank'.
States Sanju Saini: "Haryana, known for its illustrious athletes, has consistently made a remarkable impact on the national and international sports stage. This year, in particular, marks a significant milestone for Haryana as it has produced an unprecedented number of medal-winning athletes in the Asian Games.
The state's athletes have displayed exceptional skill and determination, and the entire nation is celebrating their victories. It is in this momentous year that "Akhada Phir Se" Season 2 comes to life. The series pays homage to the rich sports heritage of Haryana and its athletes' unwavering dedication.
This release is not just about storytelling; it is a celebration of the indomitable spirit of Haryana's athletes and the magic of their achievements. "Akhada Phir Se" aligns perfectly with the spirit of the times and promises to add another layer of glory to Haryana's sporting legacy.
Know More About Sanju Saini
Sanjay Sanju Saini, a prolific writer and creator, has left an indelible mark in the world of entertainment. His journey from a young student at DAV College, Chandigarh, to a celebrated writer and creator is a testament to his dedication and talent.
Born on 10th October 1990, he hails from a humble farmer family and made his debut as a writer while pursuing his M.Sc. His notable works include "Rocky Mental" (Punjabi) and "Akhada" (Season 1). His diverse portfolio also includes production of the show Scam available on the Chaupal OTT platform.
The grand announcement of "Akhada Phir Se" is not just a celebration of creativity and talent; it is a testament to the power of storytelling and its ability to captivate audiences. Sanjay Sanju Saini's vision and passion continue to drive the success of "Akhada," and with Season 2 on the horizon, the saga promises to reach even greater heights. STAGE invites everyone to join in this exciting journey and experience the magic of "Akhada" once more.