newznew (S A S Nagar) : A seven day NSS camp was organised in Rattan Professional Education College, Sector 78, Mohali.
The college adopted village Sambhalki for NSS camp. Various activities like campus cleanliness, tree plantation, skits, speeches, competitions like poster making, slogan writing, best out of the waste, extention lectures, rallies, campaigns pertaining to the theme "Swachh Bharat" were organised.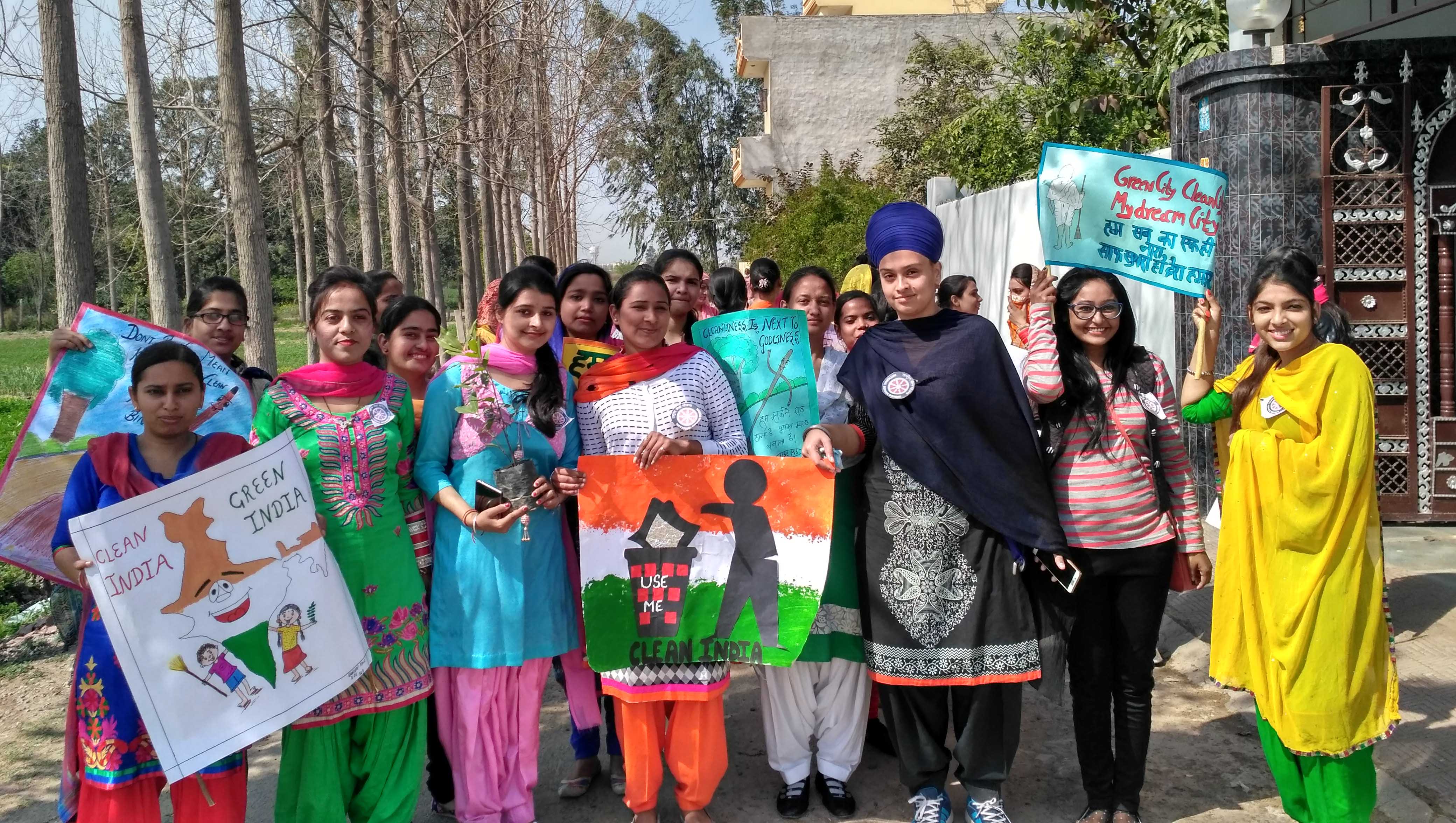 Apart from these activities NSS volunteers also interacted with the members of community on International Women's Day and visited Gurudwara Singh Shaheedan and contributed in seva of guru ka langar and helped in dusting and mopping, cleaning and washing of the utensils.
Valedictory function was organised to mark the closing of NSS camp. The event was chaired by Shri S.L Aggarwal, Chairman, RGI Mohali and presided over by Dr. S.M. Khera, Educational Adviser, RGI &Mr.Sachin Gupta, Admin Officer, Dr. Sumita Vig, Principal, RPEC, Mohali and Dr. Husanpreet Kaur,Programme Officer, NSS camp. Students presented speeches and shared their experience of NSS camp. Students presented various cultural items on the occasion.
Dr. Sumita Vig, Principal, RPEC, appreciated the efforts of NSS volunteers and congratulated them for the successful and harmonious completion of the programme. Dr. Husanpreet kaur (Programme Officer) read out the report of seven days  NSS camp. Trophies and medals to the best NSS volunteers and participants were distributed.