Ravneet's song "Laung Gawacha" gets huge response on Youtube : Ravneet Singh, a Punjabi singer, composer and a multi-gifted artist, hailing from Kala Sanghian (Kapurthala), is getting huge response on Youtube for his latest song "Laung Gawacha". He was in City today to talk about his journey as a singer.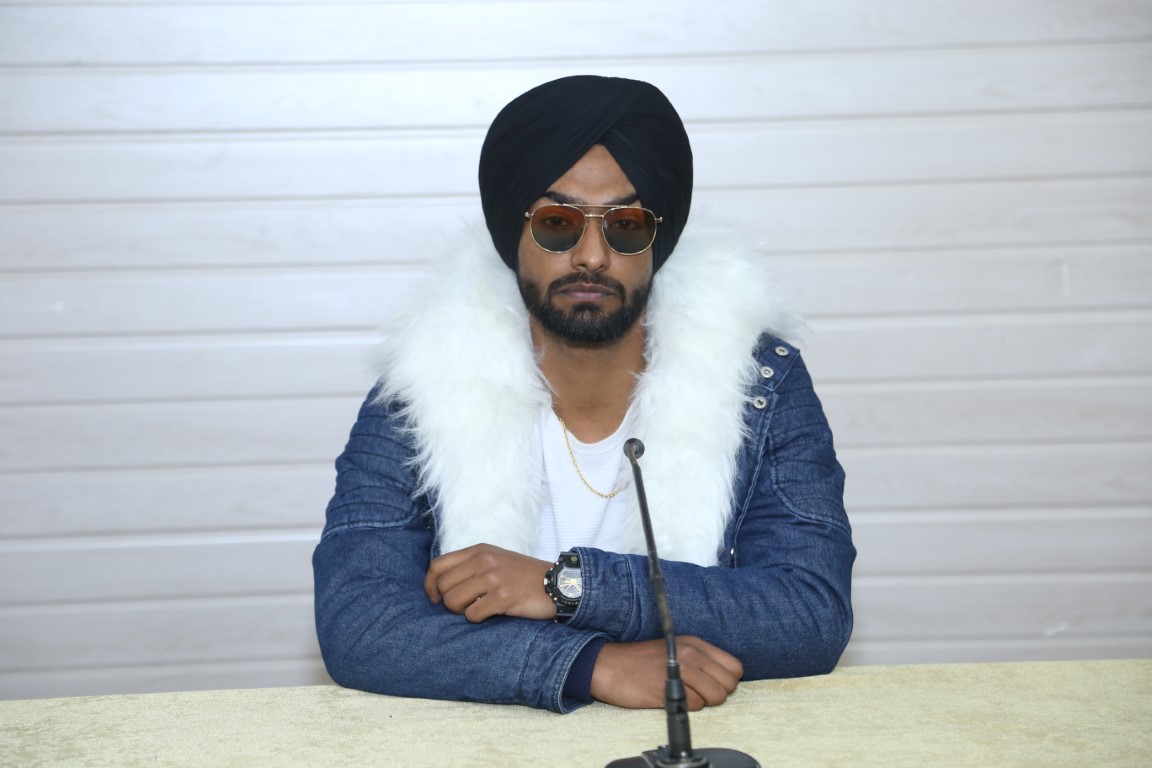 Talking to the media at Chandigarh Press Club, 23-year old  Ravneet said, "I wanted to be a singer, as singing is my passion, but my parents wanted me to first complete my studies. Therefore, I first completed BTech in Civil Engineering and then pursued my career in music."
'Laung Gawacha' has recently got over 5 million views on Youtube. The young singer has given 11 songs so far.
Ravneet told, "Ever since I first sang in school, I knew this is what I want to pursue in my life. My parents then brought me a harmonium. I would practice with my ustaad ji. My family was not keen in pursuing music as a career since they knew that the industry is vast and it would be a tough journey ahead. However, they still supported my decision."
Passionate about singing, writing and composing music, Ravneet started taking part in various Youth Festivals. Through his music Ravneet covered various genres such as classical vocal, folk and has even tried the art of Ghazal. Some of Ravneet's favorite singers include Babu Mann, Gurdas Mann, Guru Randhawa and Gulam Ali Khan.
Laung Gawacha, a T-Series production, is a product of music director Vee Music, who has given big hits like 'Lahore' and 'High Rated Gabru'.
Even though he does not come from a musical background, still Ravneet developed interest in the art of vocal music at a very tender age and was mesmerized by Hindustani Classical Music. He started to learn music during his schooling as a hobby and built an interest so deep that he knew nothing could stop him from making his career in the field.
Starting to perform at School events and competition, Ravneet slowly gained a fan following amongst his friends. Ravneet grew up listening to Indian Classical by Ustad Bade Gulam Ali Khan Saab, Ustad Amir Khan Saab and Bharat Ratan Bhimsen Joshi. Ravneet takes his inspiration from Legendary artists Babbu Maan and Gurdas Maan.
Brought up in a strict Punjabi family, he resides with his father – Gurdeep Singh, a Government employ, mother – Mrs Gurinder Kaur, a homemaker, and a younger sister. Ravneet made his debut in the Punjabi Industry with the track "Jattan Wale Ganne", followed by the track "College" and " Cool Lip". With the release of the track "I Like You" and "Love Story", Ravneet touched many hearts. However, the rise came with the track "Reasons" and "Teeli Teeli" which is bound to move you and build a fire deep within.