NewZNew (Chandigarh) : Rayat­ Bahra University (RBU) joins Oracle University under the Oracle Workforce Development Program (WDP) launching three specialized Degree Programs using Oracle technologies: Oracle Database and Analytics, Java and Oracle IoT (Internet of Things), and Oracle Enterprise Resource Planning (ERP). RBU, established in 2014 by an Act of the State of Punjab, is a part of Rayat­Bahra Group (RBG) founded in 2001 in India. The RBU promotes access, equity, affordability and excellence in education and requisite industry collaborations.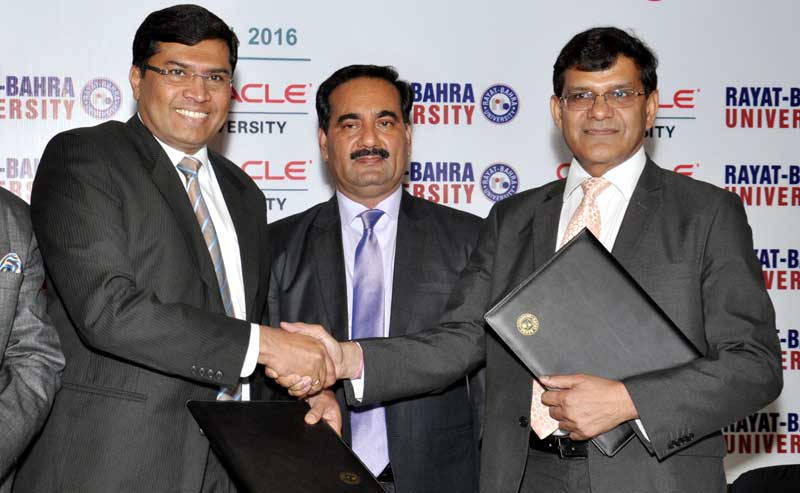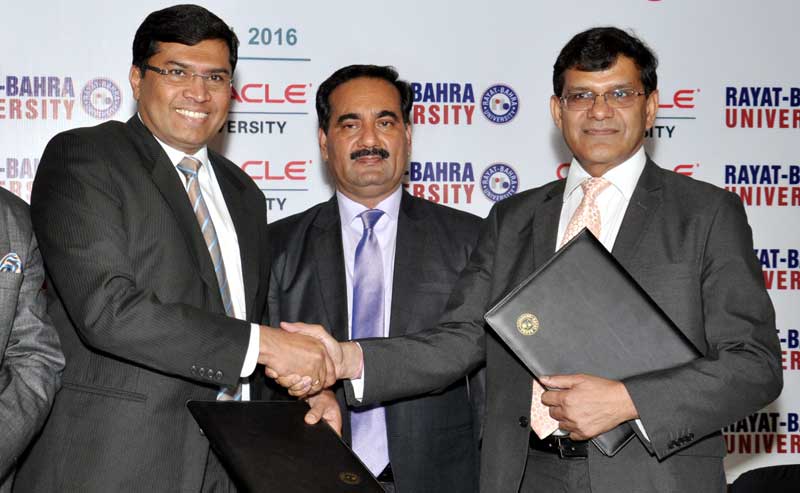 Through the Oracle Workforce Development Program, Oracle University aims to provide education and certification programs that give students relevant job skills in an increasingly competitive global work environment. The partnership offers a unique opportunity for RBU to leverage authorized Oracle trainings and certifications to enhance the IT skills of youths in Punjab, Haryana, Chandigarh and other parts of the country. Oracle Certifications provide a proven industry-recognized measure of ability and skills, and are highly sought after by individuals and companies alike.
As an Oracle WDP collaborator, Rayat­Bahra University (RBU) will gain access to the job oriented and industry-ready curriculum developed for the benefit of students in professional programs of engineering and management. The launch of the cutting edge undergraduate and postgraduate programmes was done in the presence of Mr. Jose Koshy, Country Head, Oracle University, India; Gurvinder Singh Bahra Chairman; Prof. Raj Singh, Vice-Chancellor, RBU; and Dr. Sandeep Kaura, Pro Vice chancellor, RBU.
"We are delighted to work with Rayat-Bahra University on this initiative. This resonates with the government of India's Digital India & Skill India vision. Through Oracle University, we would like to build an ecosystem of technical experts who are industry ready and equipped with in-depth understanding on the latest Oracle technologies," said Jose Koshy, Country Director, Oracle University India.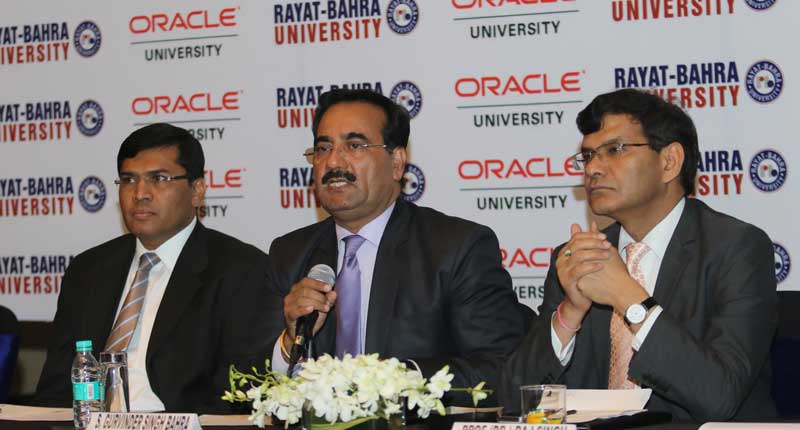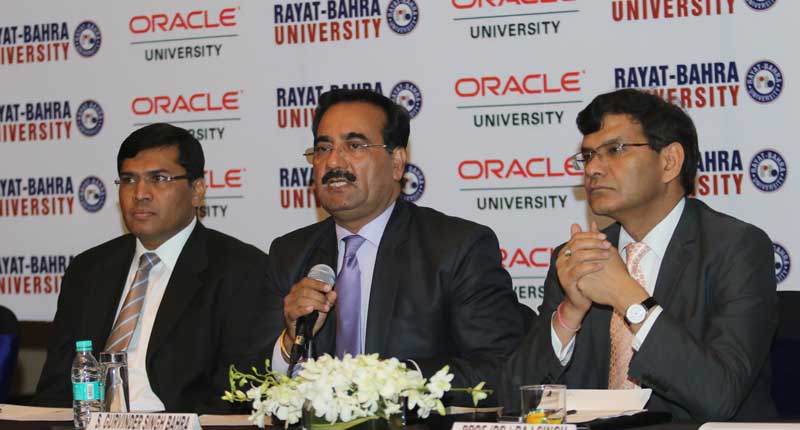 Under this curriculum, students will either work toward a Bachelor of Technology with a specialization in Oracle Database and Analytics or Java and Oracle IoT, or a Master of Business Administration (MBA) with specialization in Oracle ERP solutions under the mutual guidance of industry experts and experienced faculty from Oracle and the RBU.
"We at Rayat-Bahra University want our students to learn the latest technologies to be competitive and industry ready. With this vision, we have joined with Oracle University and are delighted about this opportunity," said Gurvinder Singh Bahra Chairman, RBU.
Students who graduate from these programs will be eligible for professional and technically skilled jobs such as an IOT developer, IOT architect, software developer, Big Data Analyst, Big Data Analytics Business Consultant, Big Data Analytics Architect, Big Data Engineer, Big Data Solution Architect, Business Intelligence and Analytics Consultant, Metrics and Analytics Specialist, ERP Consultant, ERP Analyst, ERP Systems Analyst, ERP Manager, ERP-Oracle Apps Developer as well as a host of other such career options with organizations nationally and internationally.