NewZNew (Zirakpur) : A gala event was held in the school on the occasion of Earth Day. The aim of the event was to instill in all children a sense of belonging to this huge family called 'The Earth'.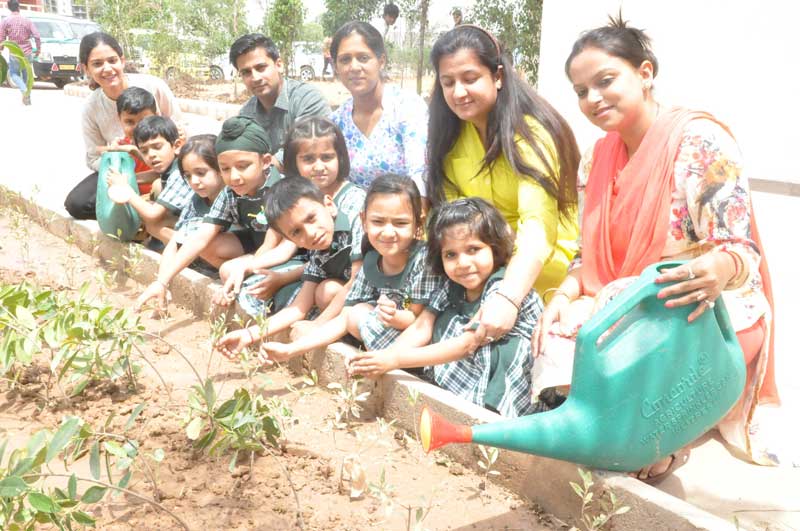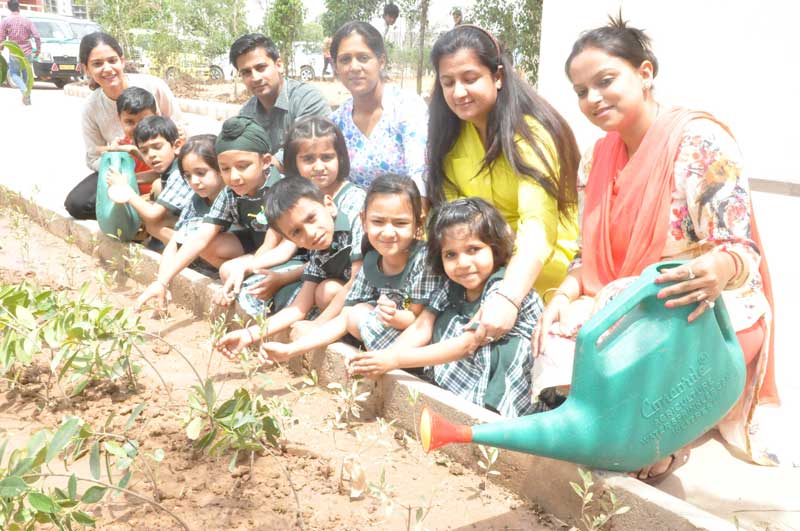 The day began on a vibrant note with a Special Assembly, conducted by the students. An aura of environmental awareness was created as students recited poems and sang a song dedicated to the conservation of the Earth. The activity that stole the show was a short skit named Sad Earth, Happy Earth.
A tree plantation drive took place on a buoyant note. With a spring in their step and love in their hearts, the students planted a row of saplings in the grounds of their Alma Mater.
There was a 'Collage' and 'Paper Weight' making done by the Pre Primary classes. A 'Paper bag' making and a 'Best out of Waste' activity was also carried out by classes III to VII.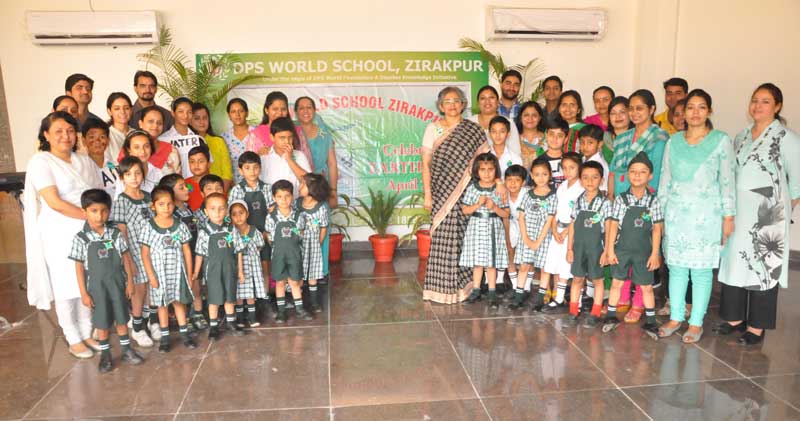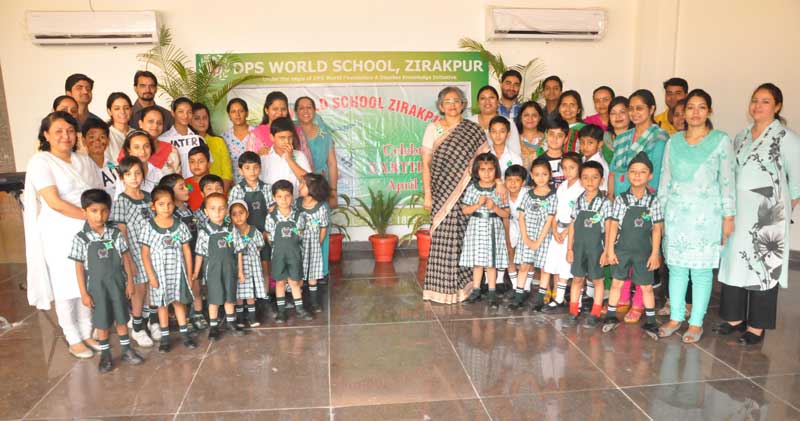 The Principal, Mrs. Jyoti Nagranee congratulated the students and the staff for putting up a grand show. "It was an endeavour to create a sense of responsibility in students to ensure that they are able to provide a clean and healthy environment for themselves & the future generations." Said The Principal.
The celebration ended with the children carrying home a message, a realization that the onus of saving The Mother Earth is in their tiny hands.