NewZNew (Chandigarh) : The Rayat Bahra University has decided to start two new courses, BSc Agriculture and Diploma in Agriculture from the coming academic session.
Announcing this at a press conference here today, Gurvinder Singh Bahra, Chairman of the Rayat Bahra Group of Institutions, said that the Rayat Bahra University had decided to start these new courses as these will focus not only on the knowledge of the fertilizers and pesticides but also on the technology associated with it.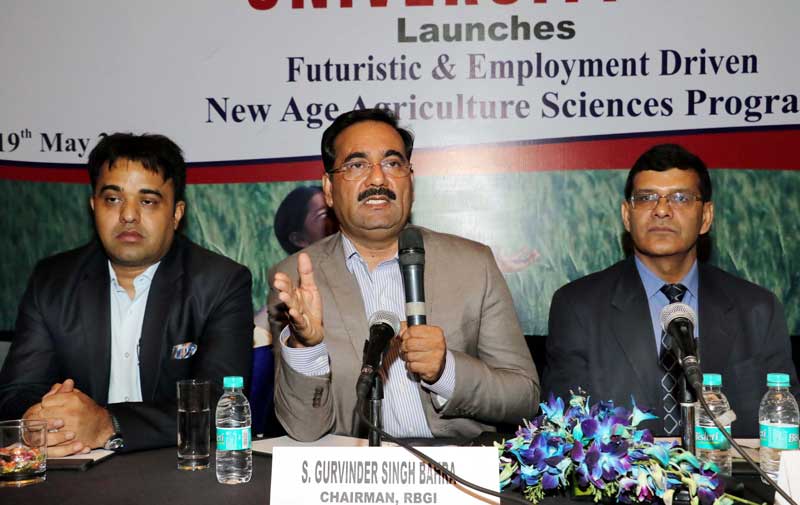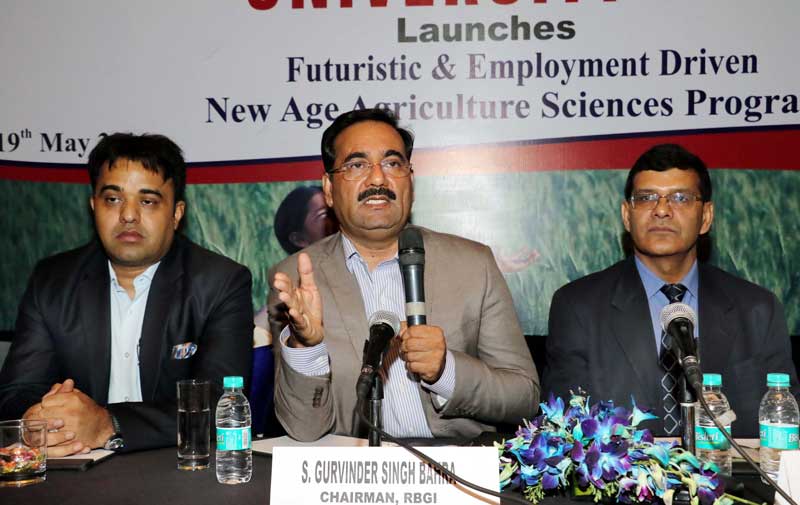 He said the Rayat Bahra University had foreseen a path for much awaited second Green Revolution which will be ever green and hence has become the first University in the state of Punjab to take up such an initiative.
These courses will focus on proper use of fertilizers and pesticides thus mitigate health hazards like bio-magnification and diseases like cancer will be reduced. On completion of these courses, person will be skilled to easily become an entrepreneur.
He said the Rayat Bahra University as part of its social responsibility has decided to start these courses for the overall upliftment of farmers and the shopkeepers dealing in fertilizers and pesticides.
Dr Raj Singh, Vice-Chancellor of the Rayat Bahra University, speaking on the occasion said that when India is at the threshold of second green revolution, the agriculture and associated industries face two crucial issues of matching seed with soil and the product with the market. These new programs will impart knowledge and skills to achieve higher produce from agriculture, get better prices for produce and make agriculture and farming more environment friendly and sustainable. The first green revolution focussed on agriculture for masses but the second green revolution will be focussing on agriculture by masses. Today the need is to preserve agro- diversity and make it inclusive for small and marginal farmers.
The fertilizer and pesticide dealers, who are the first point of contact with farmers, need to be more aware of the latest developments in the field so that they can disseminate them to the end users – the farmers particularly the small and marginal ones. Punjab being one of the leading states in terms of agriculture production, will be the most impacted by the methods and approach to sustainable agriculture envisioned in the second green revolution. Therefore Rayat Bahra University which has always laid emphasis on benefitting the masses through relevant education, has taken this initiative of training the dealers and shopkeepers who will ultimately benefit the farmers. It has decided to start two programs; one-year diploma and a 4-year BSc, Dr. Raj Singh said. Dr Sandeep Kaura, Pro Vice-Chancellor of the RBU was also present on the occasion.
Gaurav K Sukhija, Director – CPIT were also present at the occasion.