RBI's Offline Pilot Scheme Hints at New Future for Digital Payments in India: The internet and the rise of web-based services have transformed so many aspects of our lives in recent years, but one area which has truly seen a huge amount of change is the world of payments.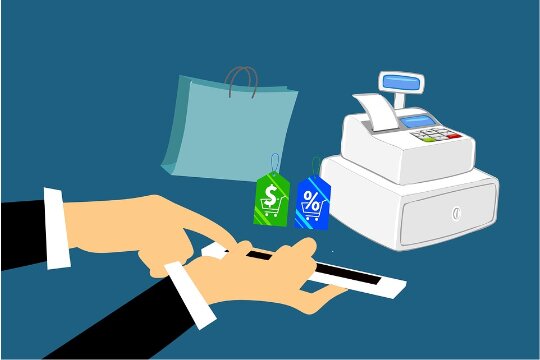 Source: Pixabay
Internet connectivity has had a major impact on how we interact with our money, particularly as it means we have many convenient payment methods at our disposal. However, an intriguing new development has suggested that the future of digital payments could lie in the offline world.
New initiative
Earlier this month, sites including The Times of India reported on the announcement that the Reserve Bank of India (RBI) is launching a pilot scheme which would allow consumers to use cards and mobile devices to make offline retail payments.
In a statement related to developmental and regulatory policies, the organization explained how it had been actively encouraging bodies to develop such solutions, while it added that the pilot would focus on small value payments and include features which would ensure users remain safe and secure.
The Times of India revealed how one of the key hopes behind the move was to boost the adoption of digital payments, particularly in more remote areas which may have struggled to make use of them in the past due to problems with internet connectivity. The report added that fresh guidelines related to the introduction of the pilot scheme would be confirmed in the near future.
A growing influence
Such developments are perhaps just the latest evidence of how important digital payments have become in India in recent years. In April, the Economic Times reported on research from consultancy firm Local Circles, which found that more than 40 percent of people in the country had increased their use of such services this year. It also highlighted how one of the most popular apps was Paytm, which at the start of this year revealed its hopes to onboard around 500,000 merchants across Punjab and Haryana in 2020. The brand also confirmed it was targeting 150 percent growth in digital transactions in those states in the next year.
The rise of digital payment methods in India was also put in the spotlight by recent reports related to the UPI system. At the end of July, the Financial Times revealed that transaction volumes on the service reached record levels in June, while it was even suggested that the platform may be eyeing up global expansion in the coming months as well.
Many sectors have responded differently to the emergence of digital payments, with retail believed to be leading the way on the issue. Last month, Express Computer reported on the Kantar ITOPS 2019 report, which found that 42 percent of urban businesses are aware of UPI and eWallets as payment methods. Around half of those using them were found to be in retail, while there was also a suggestion that firms in areas like transport, travel, and trade are yet to fully embrace them. One area which has definitely been open to them however is the online casino industry, as Asiabet India lists Skrill, Neteller, and ecoPayz as some of the deposit methods accepted by many leading sites. The site adds how some brands accept local bank transfers, while others have even taken a step into the world of cryptocurrency and bitcoin payments.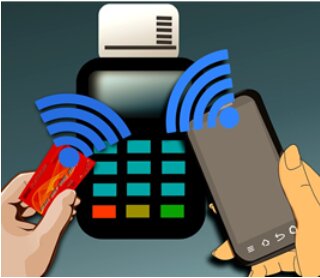 Source: Pixabay
Global impact
According to Financial Express, research from the Payment Council of India and PwC has suggested that India could account for around 2.2 percent of the global digital payment market by 2023. However, it is worth noting that the digital payments revolution has been affecting many other countries in recent times too.
TechRound recently reported on figures which revealed how massive the issue now is in the UK, with the country expected to generate around a quarter of all digital payments in Europe across this year. The site added that transaction values in the continent could reach more than $708 billion in 2020.
Elsewhere, a recent poll of more than 3,000 consumers in the US by ACI Worldwide found that around 67 percent of them prefer to use digital payment options to pay one-time bills. The 2020 ACI Speedpay Pulse study found that consumers are using more digital methods to pay an average of 10 bills a month, while a growing number of people were making use of mobile wallets too.
A fascinating step
But while many parts of the world may be embracing digital payments, it seems to be an area that India has become a real leader on.
Introducing the option of making offline payments in areas with poor connectivity is a fascinating step and it could have a major impact if it ultimately proves to be successful. It will be interesting to see how matters develop on this front as more information emerges on the next steps.