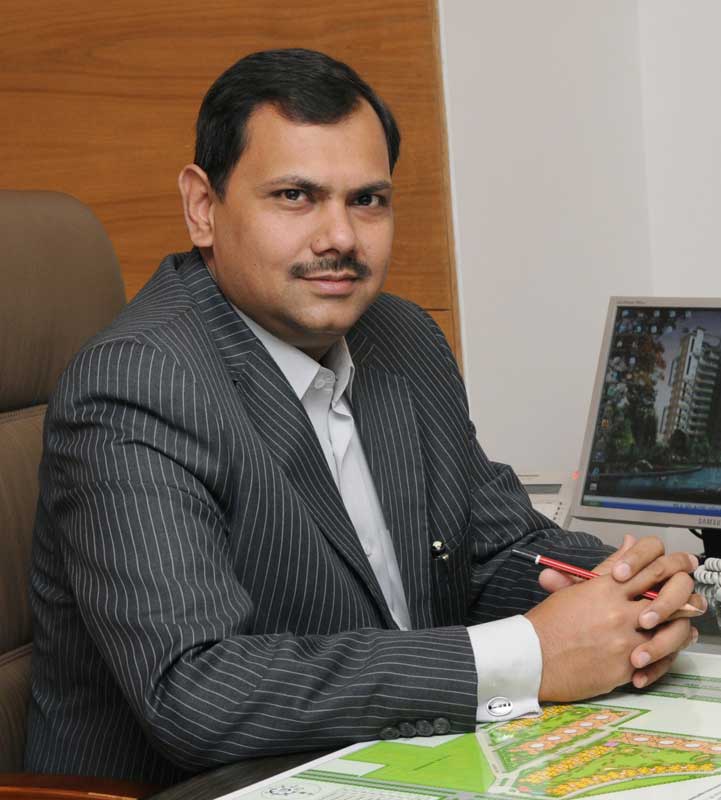 NewZNew (Chandigarh) : The National Real Estate Development Council (NAREDCO), an apex body of real estate stakeholders under the ages of Ministry of Housing, Urban Development and Poverty Elevation has asked the Government to grant industry status to the real estate sector to enable it to recover from severe slowdown. Industry status will attract large companies and most importantly inculcate "corporate culture" and "industry discipline" which will immensely benefit economy in general and consumers in particular, said NAREDCO President Parveen Jain in a pre-budget Memorandum to the Government. Industry also demanded implementation of single window clearance systems on urgent basis to speed up the stand still projects.
Mr. Parveen Jain said, most industry rules and regulations are applicable to real estate sector also and denial of industry status for funding purposes to the sector will further worsen the existing financial crunch and slowdown in demand because of erosion of capital and loss of confidence of investors and buyers.
Mr. Jain demanded creation of Special Residential Zones (SRZs) for affordable housing on the lines of Special Economic Zones (SEZs) where special concessions and incentives are in built together with single window clearances. This will help increase supply of affordable housing on a large scale.
Mr. Jain said that the government land, wherever available, should be used as equity and government agencies encouraged to assemble additional land as much as possible. India is short of 18.78 million housing units and 96% of it is in EWS and LIG categories. Government is targeting to build 2 crore housing units by 2022. All this will be possible if land and bank financing is made easy.
Mr Jain said that the residential construction be taken out of 14.5% service tax net in the first place and this exemption should cover the builders and developers who are registered. Rise in excise duty on cement and steel would raise the unit cost by about 4 to 5%.
The size of Indian real estate market in 2013 was estimated to be approx. USD 78.5 billion which is likely to grow to USD 140 billion by 2017. Between 2009-11, FDI investment grew at 8% but witnessed deceleration during 2012-13 to around 6.5% primarily due to sluggish growth of Indian economy, rising input cost and overall global economic sentiments. Now there is need to give push to this through fiscal incentives.