NewZNew (Chandigarh) : A Make-up Workshop was organized at Tressed up International Academy, Manimajra, Chandigarh. The same was conducted by Rakesh Midha, an Air Brush Make Up expert from Mumbai and a visiting faculty member of the Manimajra based Academy. The audience was given tips by Rakesh on various forms of makeup and a live demonstration of the Air Brush makeup technique was also organised.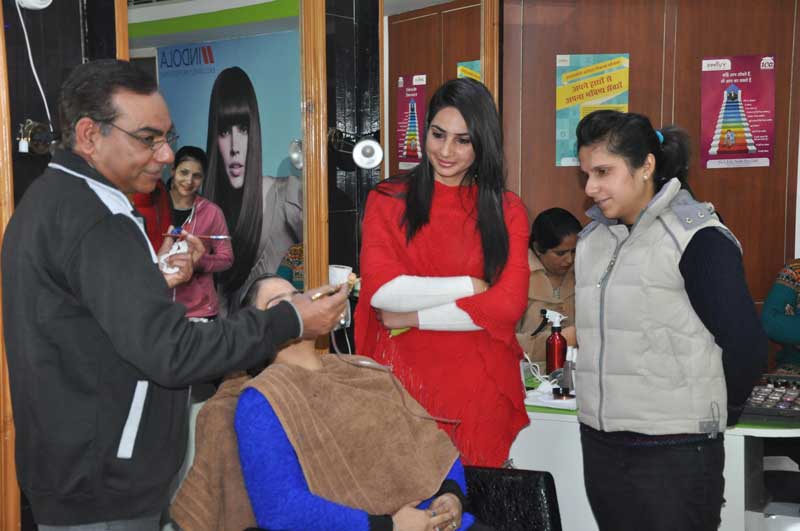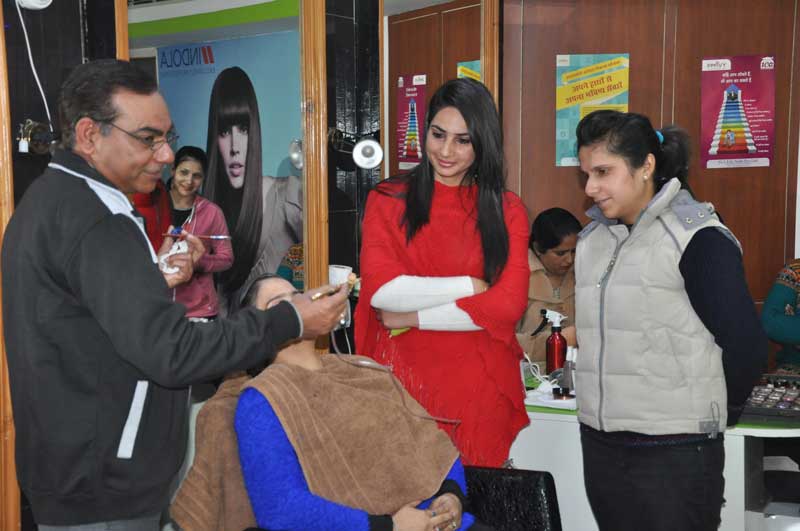 Airbrush make-up is a technique where makeup is sprayed onto the skin using an airbrush machine instead of applying make- up with sponges, brushes, fingers or other methods. "Airbrush makeup as a technique is more hygienic than traditional methods as the artist never touches the skin; it's also faster, if done by a trained artist." Said Rakesh.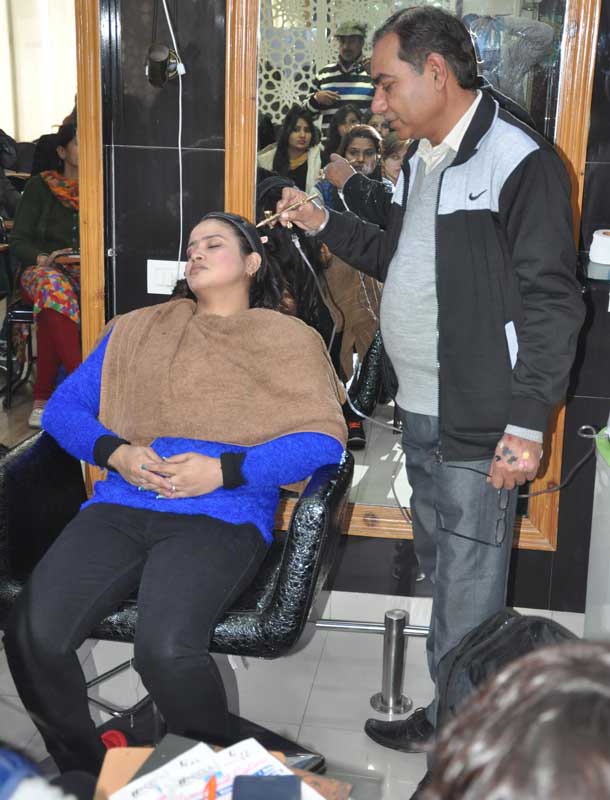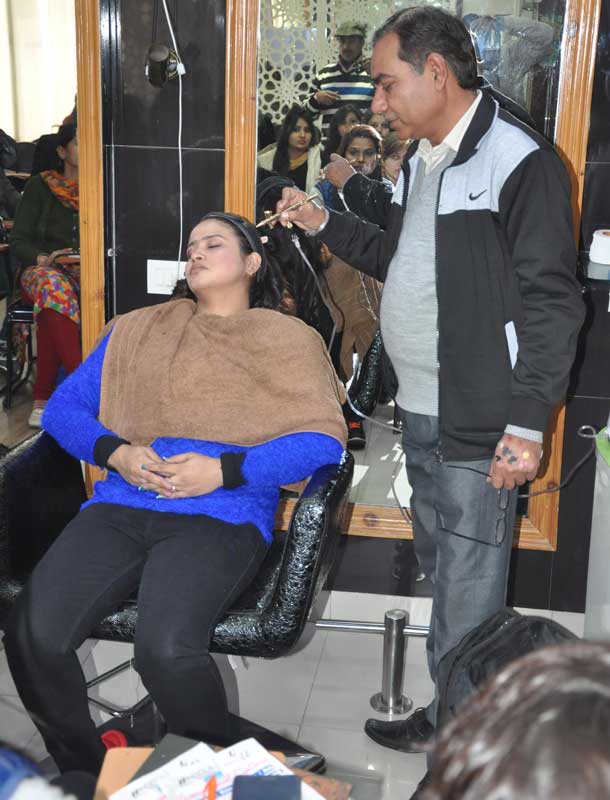 Rakesh further added, "Today I explained practically, finer nuances of the technology and also showed how this type of make-up can also be used for eye shadow, blush & eyebrow. Even lips can be layered, shaded, highlighted and contoured. Air brush is now the preferred system used by beauty experts in the entertainment, beauty & glamour business and also is the latest fad in bridal make overs."
Models were given Air brush make ups by Rakesh. The beauty industry enthusiasts attending the seminar were told that this type o make up is used as illusion make up, in TV serials, Stage shows, Ramp walks and on High Fashion Models. "We have also announced a 7 day free of cost workshop for the benefit of students. The workshop will benefit small saloon owners & those interested to carve out a career in beauty industry with skills in latest makeup techniques, particularly Air Brush Make Up." Said Mehboob Khan, Owner, Tressed Up International Academy.
As many as 60 people attended the workshop. A session on Professional Make Up was also conducted by the Academy's in house expert Archana Bhamra. Tressed Up Academy offers a host of Professional Masters & Diploma Courses in beauty. The most popular are Masters in Cosmetology, PG Diploma in Cosmetology and Advanced Diploma in Cosmetology. There are many opportunities for job placement in beauty industry, going abroad for work in the field & of setting one's own Saloon after professional training.