Red Colour Day celebrations held at SMD Little Champ Smart School : Little Champs of SMD Little Champ Smart School Sector 2 Panchkula celebrated Red Colour Day. All the students and teachers had dressed up beautifully in Red Colour Clothes.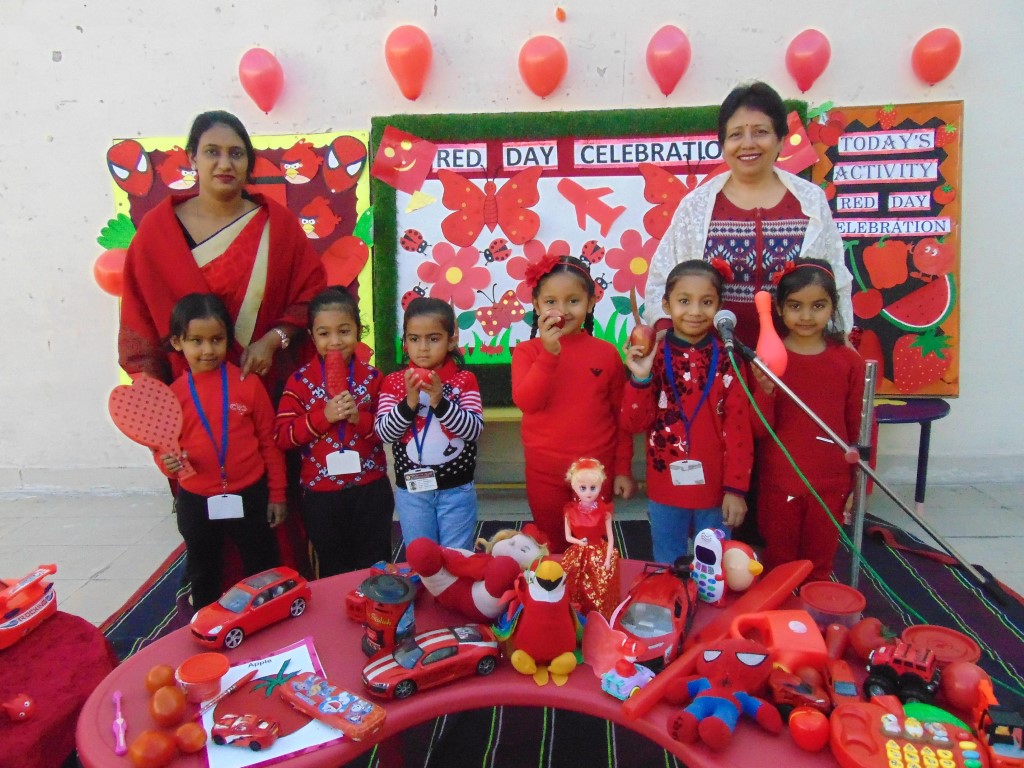 The School was decorated with all red colour hangings like red balloons, red apples, red butterflies, red lady bugs. Show and Tell Activity on Red coloured objects was also conducted in the morning assembly.
The young ones sang rhymes on Red colour like Red Colour apples……, Aha Tamatar….., Roses are red……. Principal Ms Deepika said, ' Colours are indeed the smiles of nature….. 'The Red Day celebration was a wonderful learning activity which helped Children to sort and classify objects based on colours thereby reinforcing cognitive skills Director Mr Naresh Gupta appreciated the efforts of teachers and students.