Region's first true multi-cuisine veg restaurant 'Nineteenth May': A new pure vegetarian multi-cuisine restaurant, 'Nineteenth May', was formally unveiled for media at sector 67 market near the MC Office, in Mohali.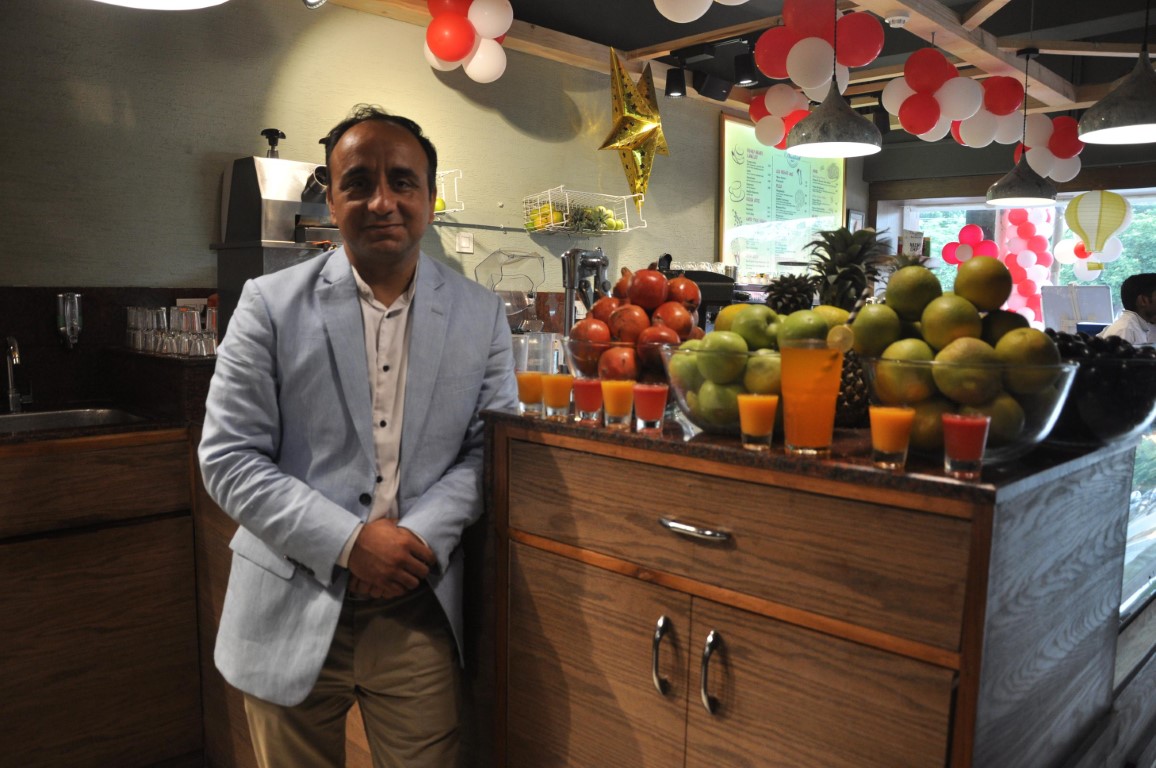 The hospitality start up is the brainchild of 37-year-old Manouj Kaushikk, who was a Food & Beverage Manager at a leading multi-national Hotel chain of Chandigarh. Manouj has a rich experience of working with the best Hotel brands of India and abroad, for over 12 years.
"I always wanted to set up my own restaurant. The reason – to provide an international quality multi-cuisine place positioned as an authentic vegetarian restaurant, which was missing in tricity & the region. On a lighter note, it was my daughter's wish that I spend more time with the family, and my job in Hotel chains did not allow me that privilege, so 'Nineteenth May' was born." Said Manouj, while interacting with media.
'Nineteenth May' is named after the birthday of Manouj's daughter. The restaurant was unveiled formally today in a media event, the soft launch had taken place on May 19. The setting of the place is informal and the ambiance reflects a happy mood.
The outlet is unique in many ways. It has been created keeping in mind cleanliness, a very high degree of sanitisation and best global hospitality practices. The restaurant has International machinery in refrigeration, automatic dishwashing, cooking equipments and kitchen appliances.
"In Chandigarh all the top notch restaurants don't allow customers to sneak inside the kitchen but at 'Nineteenth May' we are happy to show the work and ambiance to the customers." Manouj added.
All the vegetables & fruits are freshly cut & immediately used and herbs that go into dishes are handpicked by experts. "Healthy food and ingredients are our forte. 'Nineteenth May' has its in-house artisanal homemade ingredients like sauces and syrups." Explained Manouj.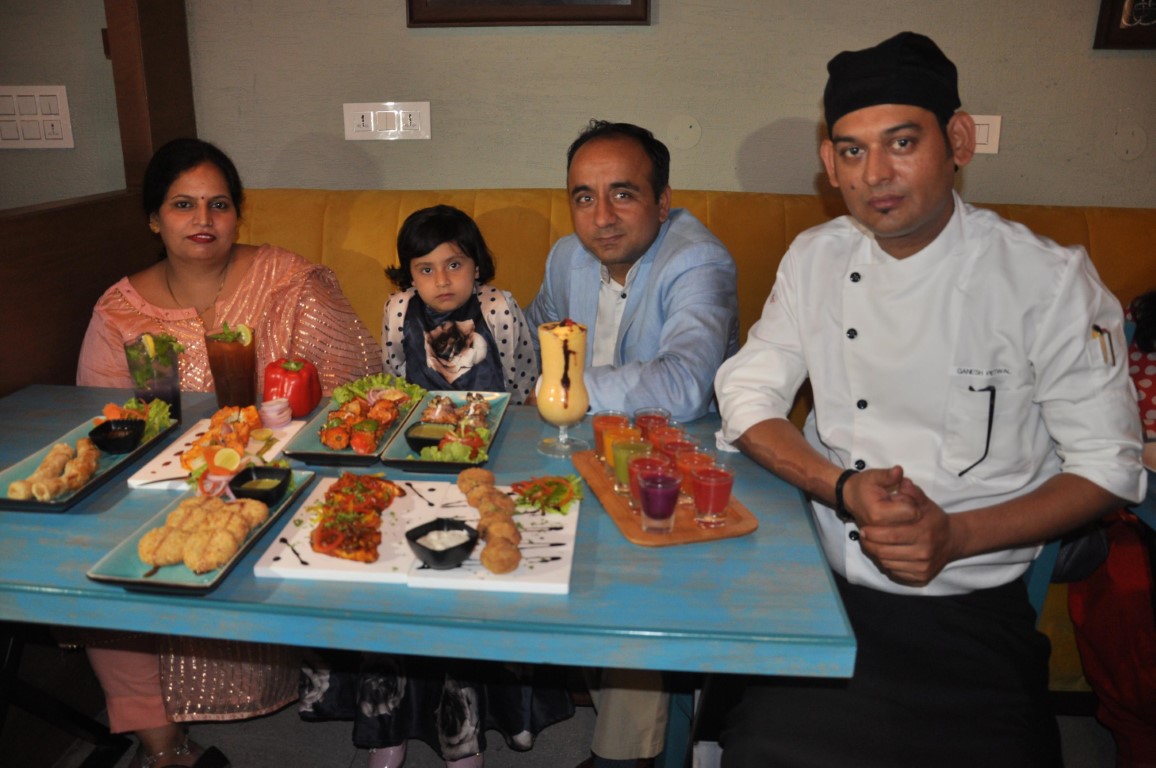 'Nineteenth May' offers a mouth-watering cafe menu, Indian recipes created with handpicked spices and condiments, magical Continental dishes and a gastronomically created Chinese menu. The beverage menu is something which differentiates the restaurant from others in its category. It has lip smacking shakes, smoothies and full of natural nutrition hand & cold pressed juices.
The signature foods include Hand tossed pizzas, whole wheat pasta, healthy green salads made with exotic veggies etc. The'Healthy Garden Salad' is an amalgamation of taste and health. The outlet is a paradise for pizza lovers. Pizzas like Margherita, Romano Pizza, Primavera and Garden Greens are attractions. The restaurant has introduced a delicious and crispy pizza 'Quattro Formaggi'. 'Grilled Panini' is quite a treat. Some Indian delights include Punjabi Baingan Bharta, Malai Kofta, and Dal Makhni. Enticing dishes are part of the menu in Pan Asian. 'Singapore Style Noodles', 'Wok Tossed Hakka Noodles' are there among others. In the sweltering summer, the restaurant offers you a sip nutrition & taste in its fresh fruit juices. The cold press South Korean Juicer preserves the taste and nutrients. Hand pressed orange juice & cold pressed watermelon juice are refreshing. Jamun juice shots are inviting. The restaurant also offers a range of shakes and smoothies. The Dates & Caramel milkshake is an essential try.
'Nineteenth May' boasts of a live Chaap Station where healthy Chaap's are freshly made and served hot. 'Nineteenth May' also boasts of an in house bakery.
Read Also: Mohali Gets its Much-needed Multi-cuisine Restaurant – Nineteenth May
"Our top priority is to serve pure veg, healthy – nutritious food that matches International standards of cleanliness and hygiene at reasonable rates. We will soon roll out a fine dining place with a greater seating capacity." Summed up Manouj.