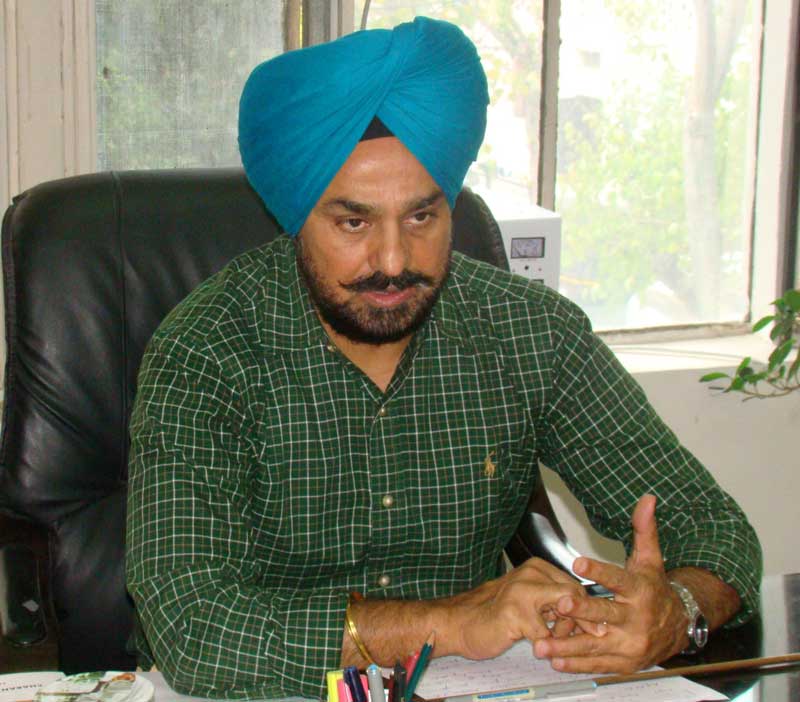 NewZNew (S A S  Nagar) : The Punjab Government has disbursed financial help worth 61,57,000 to the registered construction workers and their dependent children during previous 2 years in the district.
Disclosing this, Deputy Commissioner, Tejinder Pal Singh Sidhu said that the Punjab Building and Other Construction Workers Welfare Board extends financial help to the registered construction workers on case basis. He also said that financial help of Rs. 21000 is provided to the daughters of registered construction workers at the time of their marriage under shagan scheme. Apart from this, for the children of registered construction workers, a scholarship scheme has been launched under which children studying uptill 5th standard are given Rs. 2000 as scholarship every year and Rs. 800 as uniform allowance every year.
The Deputy Commissioner further said that children studying from 6th-8th standard are given scholarship to the tune of Rs. 3000 per year and Rs.1000 as uniform allowance per year. Similarly, for study from 9th-12th standard scholarship of Rs. 5000 per year and uniform allowance of Rs.1000 per year are given to the students. Scholarship of Rs. 15000 per year is given to the children pursuing graduation and post graduation and if the student happens to be a resident of hostel then he/she is given Rs. 30000 per year and Rs. 4000 for books. Besides this, the children of registered workers studying in medical, engineering streams are given Rs. 30000 and if living in hostel then they are given Rs. 50000 as scholarship and Rs.8000 for books.
He also divulged that the registered construction workers and their dependents are given financial assistance of Rs. 1.50 lakh for the treatment of life threatening diseases. In case of the death of registered construction worker during duty hours , an ex-gratia grant of Rs. 2 lakh is given. In case of disability incurred , financial grant is given on the basis of disability certificate. He also informed that pension scheme has also been started for registered construction workers.
Disclosing further, he said that the workers are also given financial assistance of Rs. 2000 for travelling and plumber, carpenter, electrician, sewerman, p.o.p. workers, workers engaged in road construction, mason can become beneficiaries of the welfare schemes initiated by the board. He disclosed that construction workers have to deposit a one time registration fees of Rs. 25000 and to continue their membership they have to deposit Government fixed contribution of Rs. 10 per month.  Any worker can contact Assistant Labour Commissioner, Labour and Advisory Officer and also Labour Inspector.
Divulging more details, he said that in the district, a sum of Rs.11,34,000 has been disbursed as financial assistance under shagan scheme on the occasion of marriages of 54 girls belonging to registered workers' families and also 361 children of registered construction workers studying in schools/colleges have been given 19,36,000 as scholarship. Apart from this, 773 registered construction workers have been given financial assistance  worth Rs. 15,46,000 under N.T.C. scheme during travelling. He said that ex-gratia grant worth Rs. 8 lakh has been given to the family members of registered construction workers in case of death.