Regular Medical Care and Remaining Positive can overcome any illness says Tahira Kashyap : "By getting regular medical care and remaining positive, you can overcome any illness," stated author-director Tahira Kashyap at a function organized by Rotary Chandigarh Shivalik (RCS) at Fortis Hospital Mohali today.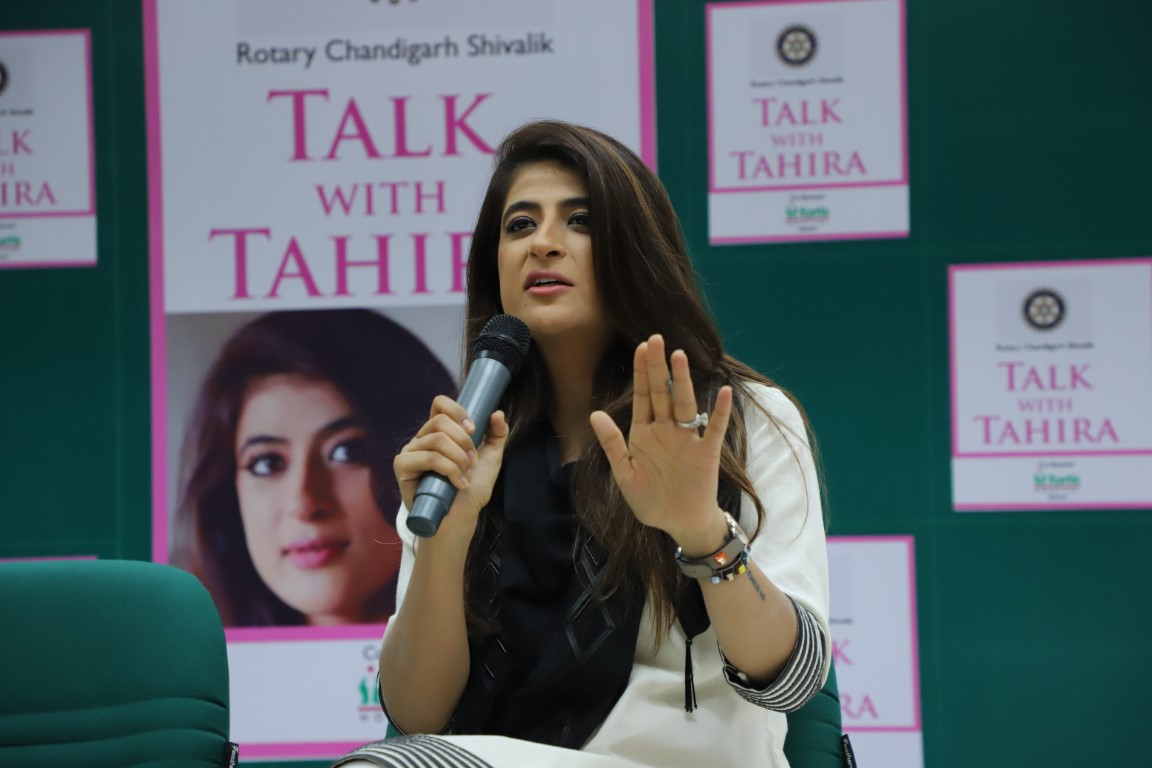 Tahira was in conversation with Shanti Bhanot of RCS and Dr. Atul Joshi, Additional Director, Breast, Endocrine, General & Laparoscopic  Surgery, Fortis Hospital Mohali as part of a special Health Awareness Session.
Talking about her own experience, Tahira says "I was detected with DCIS (ductal carcinoma in situ) in my right breast with high-grade malignant cells. Simply put, this is stage 0 cancer/pre-cancerous stage, with cancer cells multiplying in a contained area. When the diagnosis was confirmed, my husband and I decided to maintain a happy life state to deal with it.
Rather than go home and worry about it, we went to see a movie that evening and then got the date for the operation!  I underwent a mastectomy and am undergoing chemotherapy currently as a preventive measure. This obstacle has given me a new definition of life. Respect its unpredictability and have the faith and courage to be the hero of your own drama of life. The invincible human spirit is God-like, gives you the courage to endure and the will to revive.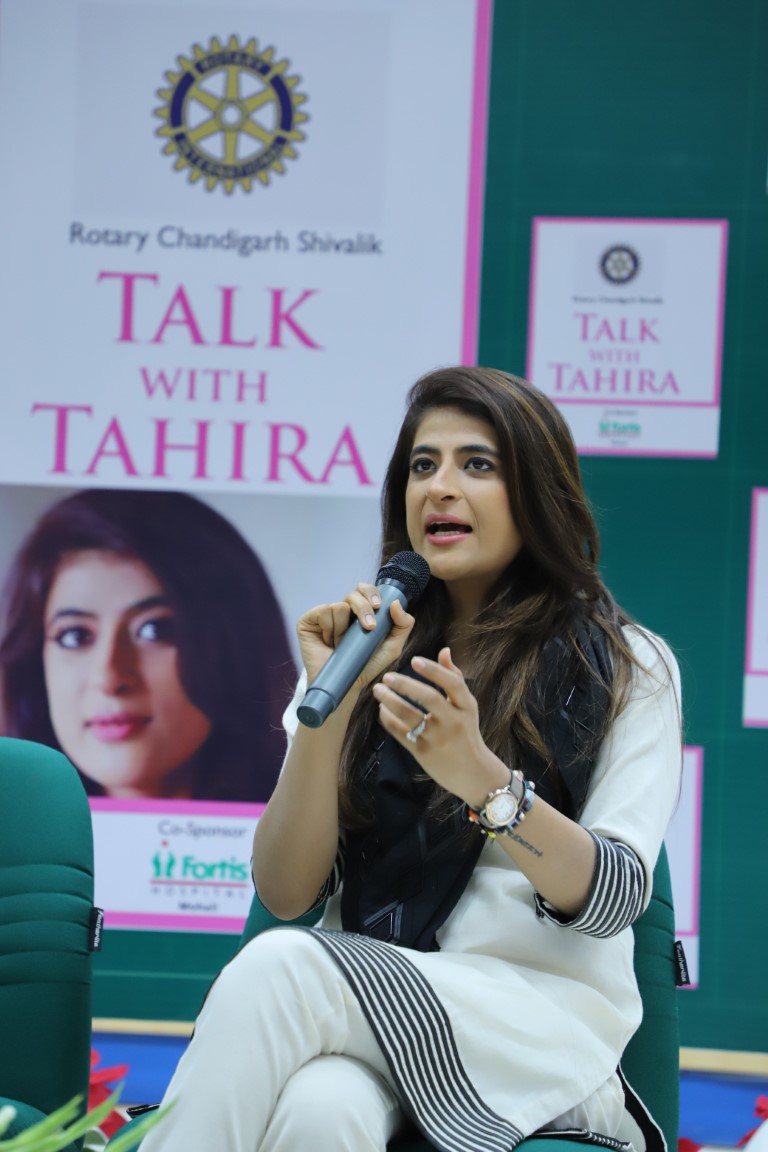 There is nothing that human spirit can't do. Also I want women of all ages to be aware. I am 35, and I was returned twice over from a mammogram. If any symptoms come up, think of it as a protective force and get yourselves examined," she exhorted.
According to Dr. Atul Joshi, "Breast Cancer has become one of the most common cancers in women. Unfortunately for us in India, it strikes in women a decade earlier than their counterparts in the west. Another downside of this eminently treatable disease is that the women happen to present late. The whole emphasis must be to detect it early so that it is not only treated but a cure is achieved."
Rotary Chandigarh Shivalik also felicitated Tahira for her courage and positive attitude. Dr.  Tarlochan Singh Nanda of RCS, himself a cancer survivor, presented a special RCS memento to her. Earlier, Ms. Meenakshi Gupta, Secretary, RCS, talked about how Rotary Chandigarh Shivalik was achieving its objective of providing selfless service to the community.