How to Stamp Your Brand on Your Business Premises : A business's brand is essentially its personality. It is the lens through which people perceive the business's values, and how they interact with it. It is also how businesses get their customers to recognize them.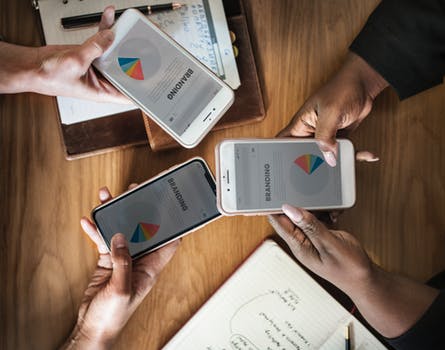 Effective branding is crucial to the success of any business in any field. If you are struggling to brand your company effectively at your place of work, then here are a few tips you may want to consider to make sure that your customers always recognize your company and know for what it stands.
Make Sure Your Logo is Easily Visible and Readable from the Road
One of your top priorities should be to ensure that people can easily find your establishment. If your sign is obstructed or is not large enough read without effort, then you may lose sales because people may miss your location. Make it as easy as possible for potential customers to recognize your storefront and be enticed to come inside.
As well as this, consider using directional signage if your location is in an odd placement. Finally, make sure every sign has your signature logo and colors for cohesiveness.
Put Your Logo on Many Things Your Clients Will Interact With
The more your clients see your logo, the more likely they will be to remember it and recognize it if they see it out in public again. Some suggestions of effective places to locate your logo are on doormats, on pens, or on light fixtures. When your client is signing their invoice make sure it is with a pen branded with your company logo, so they will be exposed to your company's brand once more before leaving.
Place Your Logo on Things Your Clients Will Take with Them
Let your logo do some of the advertising work for you as your clients re-enter the world after receiving your services. Consider giving away pens or stickers so that your clients can unconsciously spread the word about your business to everyone they interact with in the future. Customers also always appreciate free stuff!
Utilize Catchphrases
There is no need to be overly cheesy, but it can be quite effective to have your employees similarly greet customers and engage in discourse that reflects the values of your organization.
For example, Moe's is famous for welcoming each customer with a hearty "Welcome to Moe's!". This small gesture lets customers know that they are valued and helps Moe's to extend their emphasis on customer appreciation at every location.
Prominently Display Your Values
With so much competition in every industry today, people are becoming more and more picky about where they decide to shop. Now it is no longer enough that the products are decent, the company must have great values as well.
Values are also a major part of a company's brand. Make a prominent display of some of your core values on the wall of your establishment to make it clear where you stand on certain key issues such as sustainability, customer satisfaction, and charity.
If you are transparent about what your company believes in, then you will be more likely to find loyal customers who support those causes.
Business is an extremely difficult, competitive world. Companies need to do everything they can to connect with their customers and ensure their continued patronage. Creating a clear, firm brand is an amazing way to do this. Branding starts at home, so hopefully some of the above tips have given you some inspiration as to how you can effectively incorporate your brand into your office, studio, or dealership.
If you have a business owner in your life, then you may want to consider giving them the priceless gift of better branding for their business this holiday season. Think about giving executive business gifts – they are both fun and practical, and are sure to be used for time to come.