Remake Our Life Episode 9: Release Date & Spoilers : The story of game developers begins with Remake Our Life Episode 9, with Kyoya working with his crew on a new game that will launch soon.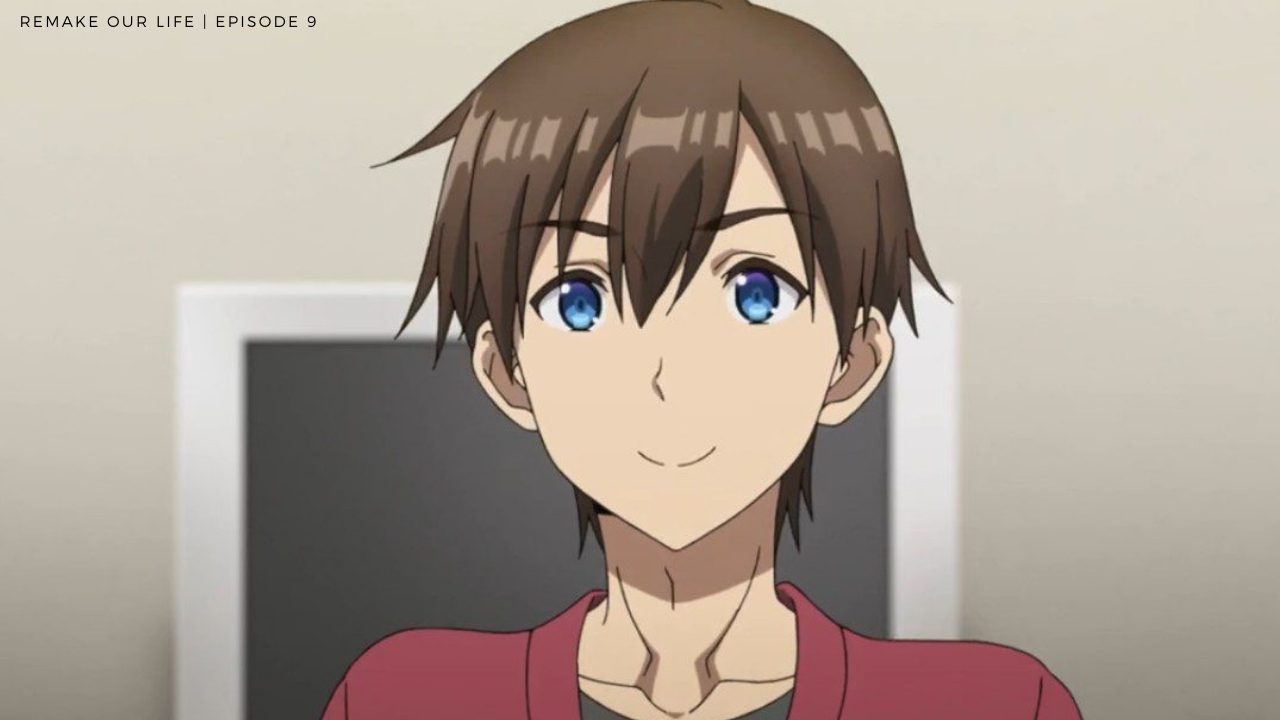 This episode will release this coming weekend. Remake Our Life reveals the truth behind students who had a second chance to change their future. From the recent episode of Remake Our Life, Kyouya and Tsurayuki welcome Suriya, who likes to be Tsurayuki's future life.
Kyoya advises Tsurayuki to let Suriya visit them often since the other two girls enjoy her company. In the morning, they all gather as usual and talked about these new games.
Kyoya wrote a not and stick to the door that only one until launch. He told the crew how they will work and how it will get finished. In the evening, Kyoya realizes that they need more BGM tracks. He thought about the final third script and how they will make some significant cuts to finish in time.
Kyoya admits that he once failed in his past, but this time is different, and they have to finish this game for Tsurayuki's sake. Tsurayuki is struggling to pay his study fees since he has a poor background.
Nanako joins Kyoya, and she is surprised to see the work that he wants her to do. Kyoya explains why he wants her to do that work. Nanako realizes that she is behind, and she has to put in some extra hours to cover the gap.
Kyoya comments that they won't be able to call it a hundred percent Nanako original. But he will like her to do it the way he showed it to her.
Nanako thinks that it will be acceptable to try new methods. Aki asks about changing the layouts.
Previously on Remake Our Life Episode 8
Kyoya told Aki that she could do the layouts job since the materials for the climax are a priority. Aki goes through the paperwork, notices everything looks the same, and asks Kyoya if it will be okay. Kyoya agreed and told her that he wants a lot of emphasis on the character faces in the finale, and it will work better. Aki realizes that she understands what Kyoya is saying. Kyoya told her to draw to match these directions. Aki agrees and comments that they will see how it turns out. Kyoya realizes that he has managed to convince two people.
He approaches Tsurayuki since he is the last guy to get convinced. Typical Tsurayuki toss the paper to the table and asks Kyoya if he is expecting him to write it as it says there. But he knows that he is behind, and it is nothing like the plot he wrote, and it won't take time to write.
Kyoya explains his part and why they are in a hurry, but he didn't mention doing it for Tsurayuki's sake. Tsurayaki asks why he has to write if they are doing it that way. Kyoya realizes that it will be challenging to make Tsurayuki listen to him.
Tsurayuki reminds him that he came up with the plot, the setup finale, and even factor into the equation. Kyoya comments that the entire feel of the game is because of Tsurayuki writing it.
Tsurayuki replies that he is doing what Kyoya told him ; Kyoya adds that the director handles the plot in commercial games. Only a handful of writers are free to do everything by themselves from the start. But they have to finish in time and sell the game. They both agree, and Kyoya thought about the future.
Remake: Our Life-Episode 9 Release Date
Remake: Our Life-Episode 9 will be released on Saturday, 4 September 2021, at 9:30 PM. Remake-Our Life will complete soon with a few episodes to reach the finale. You can get the episode early by using the time in your region. Let's take a look at the Remake: Our-Life anime updates below.
Where To Watch Remake-Our-Life Episode 9
You can watch Remake-Our-Life Episode 9 online on Crunchyroll. Remake-Our Life has daily updates online officially on Twitter and websites. The new episodes of Remake-Our Life are available on Crunchyroll with English subtitles.