Love, dates, relationships; Ready to love season 3!: Do you love dates? Romance? Relationships? Then here's something you'd like to see. Ready To Love web series is a reality TV show with all 3 seasons on screen made for love and dates!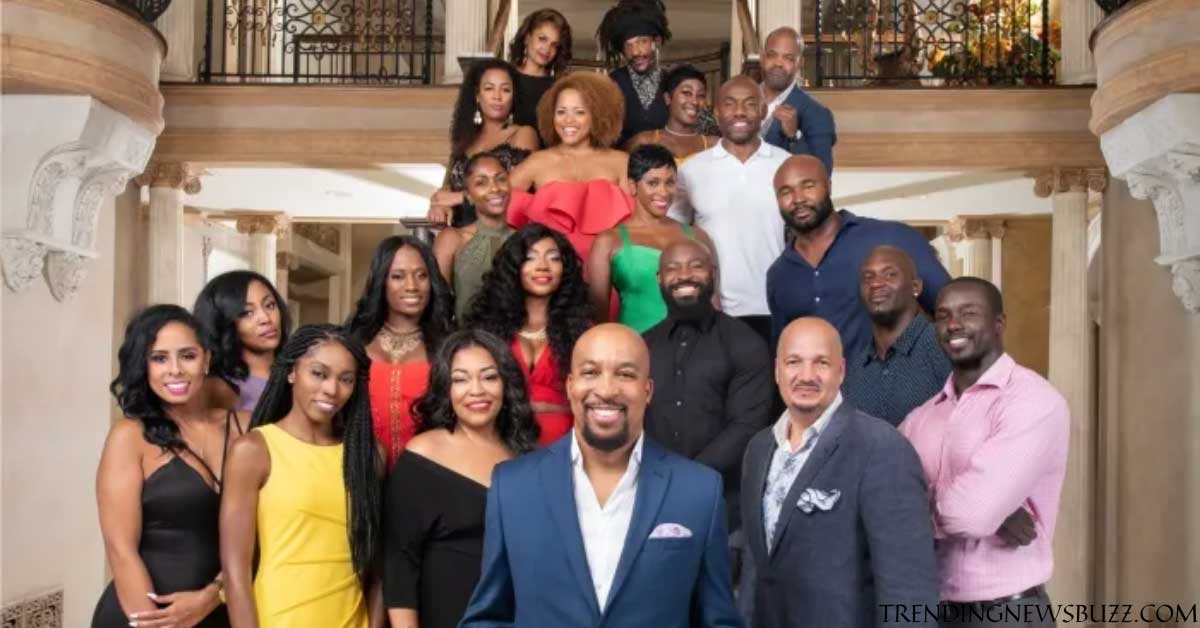 On October 23, 2018, OWN aired the first episode of the dating reality show. Will Packer and his production company, Will Packer Media, have created a matchmaking show called 'ready to love.' 'Ride 2' and 'girl trip' were also big office hits for Packer.
So, as for the romantic fans and lovers of the ready to love show, this is a very nice one.
Ready to love season 3 | As regards
Ready To Love Season 3 is an unscripted romcom reality show. The show is actually a male perspective with black men and women who are successful in their careers and lives. Meanwhile, even if you want to be a part of this, you must be between your late 30s and 40s.
ready to love is a unique take on a regular dating program, focusing on the men's observations and experiences as they chasing true love in Houston. The series explores the romantic interaction you would find to have the sense of attachment.
In their 30s and 40s, the group of hot and happening men and sexy, beautiful women navigate the dating world in search of eternal love and true affection to find it for themselves. They talk to each other, make connections and go on dates to find the right person to fill the gap in their lives.
Ready to love season 3 | Host
Oh, the host is your favorite! Tommy Miles and his super fan wife Jackie are the introducers and hosts for this season who create a love connection between men and women Houston.
Thomas "Nephew Tommy" Miles or Tommy Miles as you call him is an african american comedian currently co-host of the Steve Harvey Morning Show. Whether it's television radio or big screen, Thomas Miles has done it every time.
Do you know Thomas Miles is the cousin of Mr Steve Harvey? Oh yes, he is! Here is a video clip of the ready to love reality show dating Thomas Miles.
Ready to love season 3 | Attendees
Season 3 was shot in the corona times, but even then there were plenty of participants, apart from host Thomas Miles.
Adriana, Alex, Alisha, Anthony, Brian, Danielle, David, Denice, Edwin, Jay, Joy, Khalfani, Kristopher, Nyya, Rashid, Raymond, Samuel, Shay, Symone, and Wynter are the contestants in season 3 of 'Ready to Love'.
Ready to love season 3 | Are there any couples left from this reality show?
According to our information, we found out that: Liz and Jason are in a relationship. They are the couples who are still together from the reality show.
Indeed, the two have regularly shared photos of each other on social media. And there's another news for the fans that Liz and Jason have just announced that they are returning with their own reality show.
Ready to love season 3 | Trailers & Clips
Here are the trailers and clips for the reality TV show Ready To Love!
Ready to love season 3 | Reviews & Ratings
'Ready to love' has been a hit with audiences and critics alike for the past two seasons. Season 2 of 'Ready to love' was more successful than the first, with positive reviews on its debut.
On Amazon.com, the season has been rated 5, while the IMDb rating is not yet official. While Season 1 earned an IMDb rating of 7.6 out of 10 from 71 votes from IMDb users, which makes it a good reality show to watch.
Ready to love season 3 | Should You Watch This Rom-Com?
This Rom-Com has been praised for maintaining a balance of power and for honestly portraying the lives of the contestants in the show. There are a few stumbling blocks along the way, but the creators ironed them out to the delight of the audience.
About season 3, the contestants were a little nervous because of covid and related issues, but then the season went well with beautiful moments and the twists of both men and women deciding who to stay with!
This all seems very interesting, doesn't it? I think you should try the brand new season 3.
Ready to love season 3 | Where should you stream this show online?
This show is available on two streaming platforms. Amazon Prime video and the OWN app are the platforms to stream this show online.
Better to make your bookings to watch the latest show as it is already out early this year.
Conclusion
Visit us for more news and entertainment: FilmyOne.com – Latest News, Breaking News, Entertainment, Gaming, Technology News
Okay, it's time to say goodbye! Stay connected with us for more updates on entertainment news. Share your comments about this article below, as well as your questions.