Renewable Gas as Stubble Burning Solution for PUNJAB: To underline the growing confidence in the nascent yet extremely promising Renewable Gas sector in Punjab, Invest Punjab has signed a MoU (Memorandum Of Understanding) with the Punjab State Office-Renewable Gas Association of India (PSO-RGAI), for the promotion of setting up Biofuel projects & Compressed Biogas plants (Bio-CNG) in Punjab.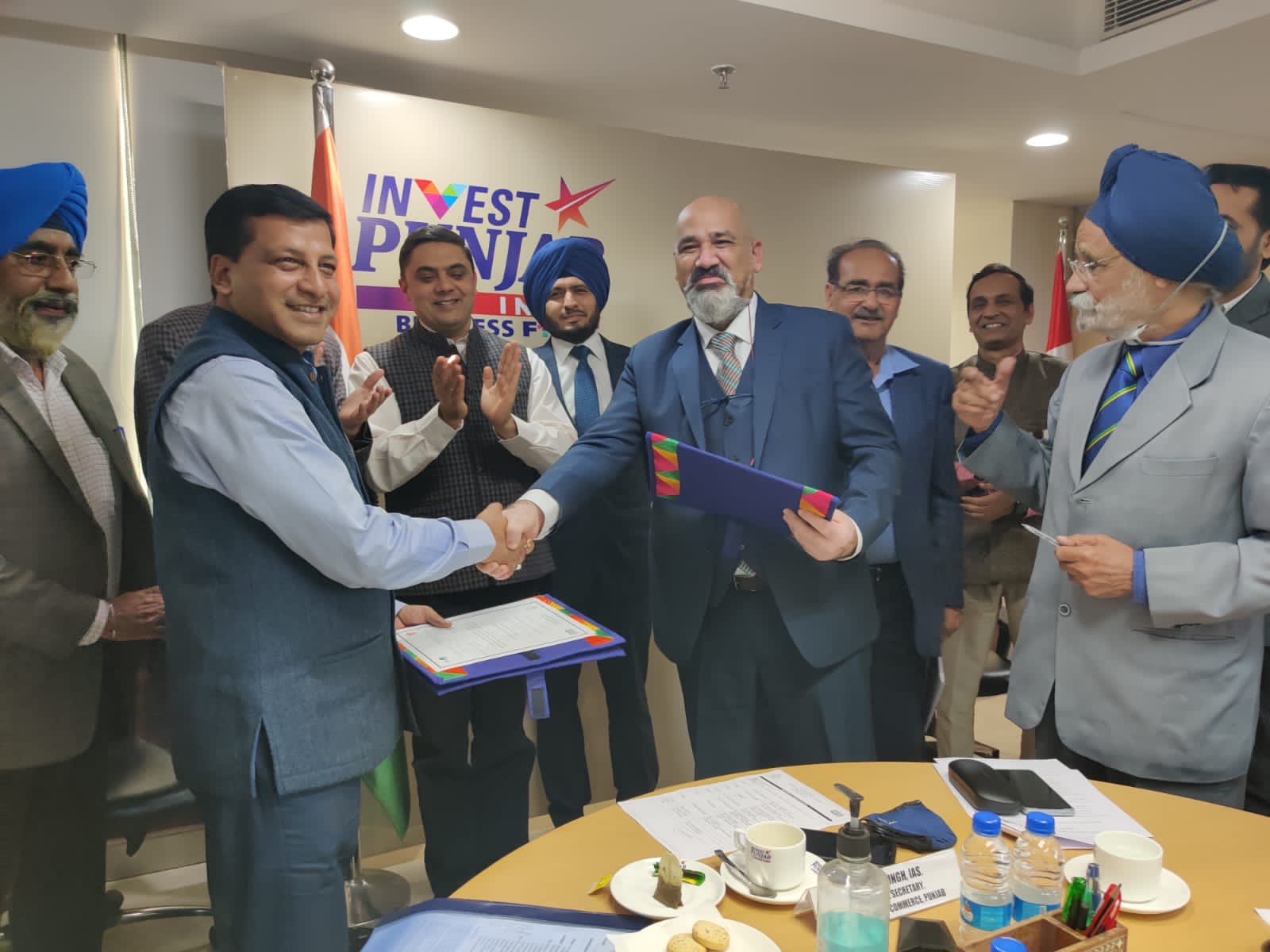 Renewable Gas Association of India (RGAI) is set up to offer expertise and guidance to the society to meet best solutions for improving and maximizing renewable gas production and usage and thus encouraging green and sustainable growth.
RGAI has been setup to promote, educate and facilitate projects and investments for a wider use of environmentally sound alternative sources of energy, in order to help preserve and promote the health, quality, and integrity of the natural and human environments and to facilitate government and private sector partnerships.                       
Shri Subodh Kumar, Former Executive Director – Indian Oil and President – RGAI said, "This will serve as an advocacy voice for the protection, preservation and promotion of renewable gas to create additional and diverse market demand for renewable gas.Shri Maninder Singh, General Secretary RGAI said, we will encourage renewable gas produced from all feedstocks, using competing and sustainable technologies for all end-use applications. This will help to scale-up the potential primarily due to the abundance of unutilized agriculture feedstock – an estimated 140 million tonnes of agricultural residues are generated annually – supported by growing consumption of CNG and Bio-CNG, the most cost-effective fuel compared to petrol or diesel in India.
Mr. Ashish Kumar, Managing Director of VERBIO India Pvt. Ltd. (setting up India's largest Bio-Fuel plant in Punjab) and President, said, "PSO-RGAI are completely aligned with the objectives of the national association wherein, the Punjab State Office of RGAI (PSO-RGAI)will advocate and educate for sustainable development, deployment and utilization of renewable gas and by-products such so that present and future generations will have access to domestic, renewable, clean fuel and energy. 
Mr. Ashish Kumar, views that Renewable Gas could emerge as one of the most promising industrial sectors with sustainable and an all-inclusive growth for Punjab. With an annual surplus volume of 20-25 mio tons of agricultural residue, most of which is burnt leads to ~31 MMT of GHG emissions in a span of less than 75 days (mid-Sep to end-Nov). This mammoth volume of waste could be the next big opportunity for Punjab in the form of Renewable Gas sector having the following potential for Punjab:
Investment potential of approx. 40-50 thousand crores
Bio-CNG annual production of 2.5-3.0 mio tons (~13% of India's natural gas production)
Annual reduction of GHG emissions up to ~50 MMT (million metric tons) generated by stubble burning and by replacement of fossil fuel with BioCNG in Automotive sector
Gradual introduction of Bio-manure in the farming practice leading to healthier soil and safer food, wherein, PAU has also committed to support PSO-RGAI in introduction of adopting safe food practices
Approx. 1 mio farmer families to be benefitted due to no stubble burning
Saving in public and private healthcare spending primarily in the respiratory segment, prolonged illness, productivity loss, impact due to accidents due to poor visibility etc.
Employment opportunity for more than 2-2.5 lakh personnel (direct and indirect)
Annual FOREX savings from import substitution of crude oil 
Annual sectoral revenue contribution to the state GDP as well as tax collection
Mr. Sanjeev Nagpal, Senior Industry Expert and Member – PSO-RGAI,introduces another critical dimension to underline the need for renewable gas. His views ;
"We consider fossil fuels, paddy straw burning and industrial effluents to be the major causes of air pollution and all of these factors are visible and what we do not see is never considered as pollution. Methane emission is one such pollutant which is released in the environment during decomposition of biomass. Methane is 27 times more polluting as compared to carbon dioxide. If we tap this methane to replace fossil fuel there will not only be reduction in greenhouse gas emissions, but it will also benefit the nation. Now it is time to work to reduce greenhouse gas emissions to mitigate climate change. 
The MoU is intended to create an investment facilitation platform on behalf of the industry stakeholders to promote growth and investments in the Renewable Gas sector by way of providing an interface to the Government (central government, agriculture and energy state government departments), Academia (agriculture universities), End-use application areas (Automotive fuel, Industrial fuel, Commercial fuel, Farming and Food industries) from Punjab.
PSO-RGAI will be dedicated to the sustainable advancement of renewable gas as a clean, green, alternative and domestic energy resource in Punjab – and as a key component and partial solution to addressing global climate change.
"To conclude, Mr. Ashish Kumar reiterated that the key challenge associated with "stubble burning" in India is of the mammoth scale and spread and this can get addressed in a concrete manner only when there is a perfect combinationof progressive policies and proven technological solutions and therefore we all collectively need to commit towards achieving cleaner air, healthier soils leading to healthier lives and a greener/cleaner planet. This indeed could emerge as the perfect industry for Punjab to compliment its inherent agricultural strength, its high time we evolve from Green Revolution led by Punjab to Green-gas revolution also led by Punjab".
As next steps, Invest Punjab and PSO-RGAI will jointly finalize the key stakeholder concerns with regards to sectoral policy, promotional events and investor facilitation events for the active and result-oriented promotion of Renewable Gas sector in Punjab.