Republic Day Art Work at Elante Mall by Artist Barkat Singh: This Republic day, Elante Mall with Rubik's Cube Artist Mr. Barkat Singh brings the emotion of solidarity with a one-of-a-kind art installation made out of a very unusual medium: Rubik's cubes.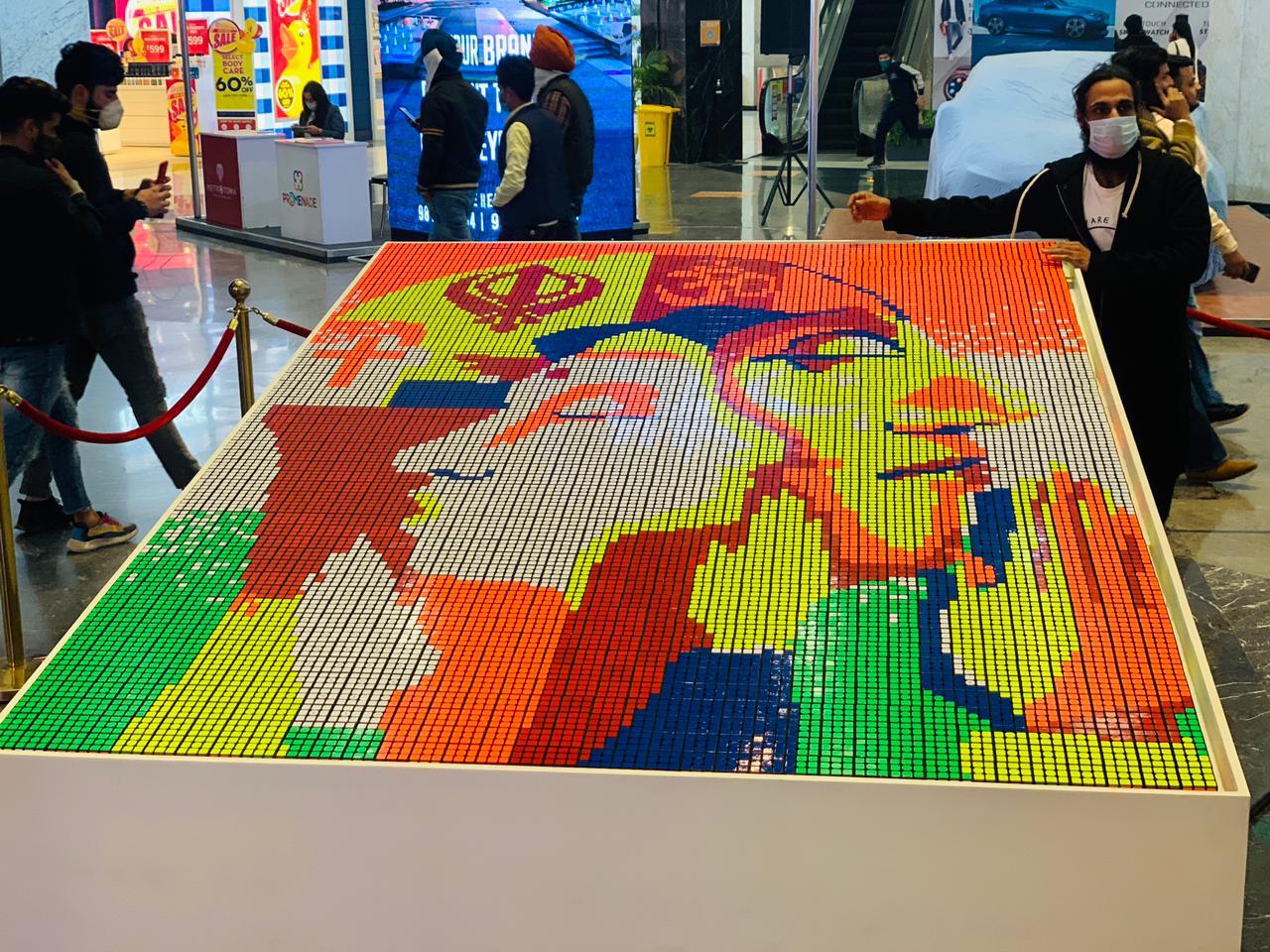 Commemorating the 72nd year of the Indian Republic, the beautiful artwork brought in the spirit of oneness while celebrating the unity in diversity of our nation. Using hundreds and thousands of Rubik's cubes to create the fantastic artwork, talented event artist and founder of non-profit organization, Colours of Change, Mr. Barkat Singh used individual squares as the mosaic tiles and amazed the audiences with his fast-paced, impressive work.
The artwork included symbols of religions with the Indian Tri-colour in the background.  
Barkat believes that art is a strong unifying medium and an element that binds people across cultures. He is also closely working with Chandigarh United Nation Association (CUNA) Chairman for Arts & Culture.