Students of the Ashmah International, Sector 70 rejoiced the spirit of Independence in a grand function that marked the concluding of the week long activities and festivities in the school. To sensitize the students about the values and importance of the Republic Day, a number of activities were organized in the school.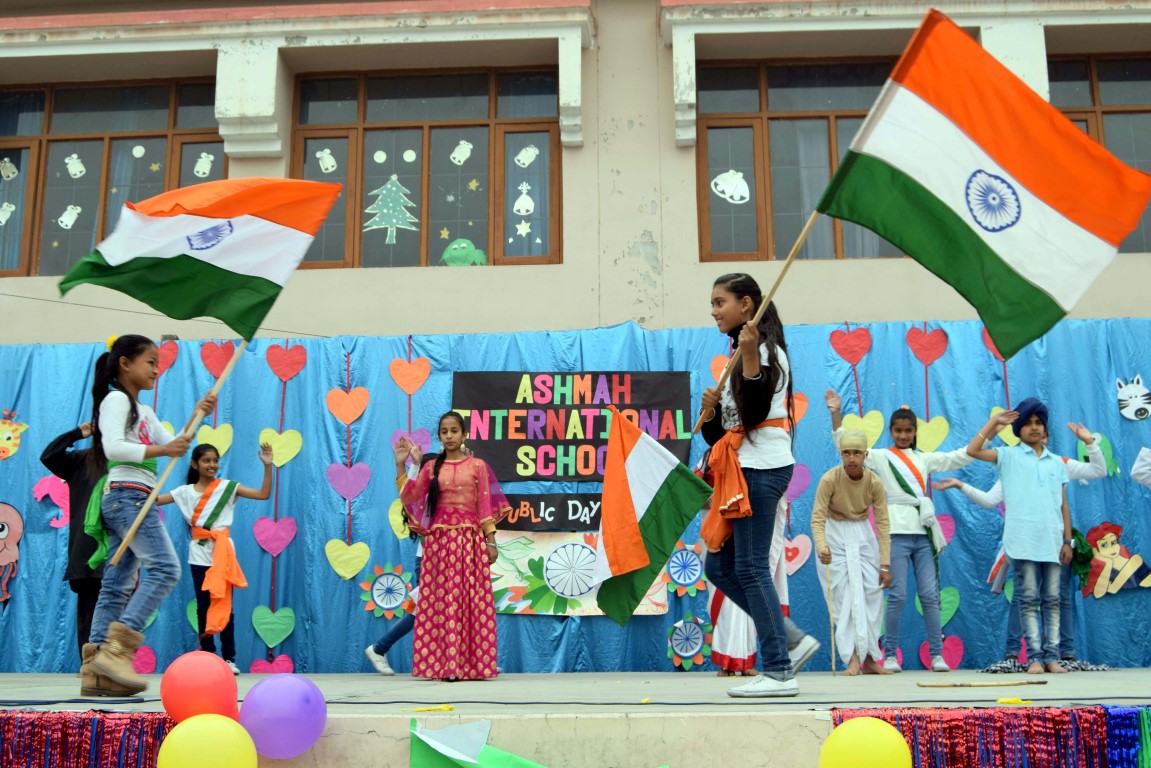 Students learnt their first lesson about their duties towards the Nation. In the art workshop, Flag making activity was the main attraction for the children. Children made beautiful flags with in the guidance of their teachers. The students also made the tri-coloured bands. They raised slogans "Jai Hind" and "Vande Matram" while holding their self-made flags. Teachers told the students about the significance of the national flag. Apart from that cultural bonanza of dances and folk songs from the different states of India was main attraction of the function and audience was spell bound to see the performance.
A fancy dress competition was also held on the occasion. The students wore colourful dresses depicting the different cultures and traditions of India. Students also recited poems evoking the National Integration and presented speeches about the Indian freedom struggle.
Speaking on the occasion Principal  Babita Dogra said that the activities and workshops were a practical way to approach the young minds and relate them to the spirit of Nationalism.  Director, J.S. Kesar appreciated the efforts of the staff and students.