newznew (Amritsar) : Punjab legal Cell Incharge of Aam Aadmi Party (AAP) and party Candidate from Majitha, Himmat Singh Shergill today termed the resignations by Congress MLAs on the controversial issue of SYL as a mere "Drama" and quipped why so far they failed to appear before Speaker twice, knowing it very well it is mandatory for them.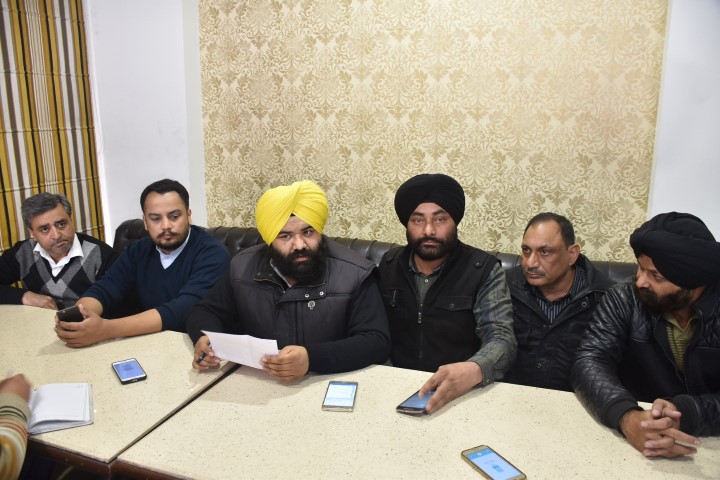 While addressing a press conference, Shergill pointed out that  the Congress MLAs had been summoned by the Speaker on December 20-22 and January 3 so as to confirm that they had tendered their resignation voluntarily, but they failed to appear which creates a doubts over the seriousness about their resignations.
Acts of Congress MLAs exposed them and their stand on SYL issue, Shergill said.
Shergill said that earlier PPCC Chief Captain Amarinder Singh enacted such drama on his resignation from Lok Sabha by sending resignation letter to Speaker, knowing it very well that as per the rule, resignation letter should be a one liner only.  Ultimately he had to resign under pressure from opposition parties, which exposed him on this drama.
Reacting on the incident of Bathinda, where Akali MP Balwinder Singh Bhunder's henchmen had beaten up two workers who asked him some 'uncomfortable' questions, Shergill said that frustration level of Akalis have gone so high that they are not ready to satisfy any query of public.  Narrating the incident further Shergill said that in the meeting of Bhunder, who was distributing cheques for various grants, some workers asked to demand their legitimate wages, but instead of listening them, they were thrashed up by 'henchmen' of Bhunder.
After formation of AAP Govt in Punjab, stern action will be taken against those guilty in this manhandling incident.
While referring to the Utensils Scam by Akali minister Sikander Singh Malooka, Shergill said that the state government was trying to 'hush up' the scam.  Elaborating further, Shergill said that the tender, floated for Rs 90 crore, to buy 22,500 utensil kits, has been cancelled as just one Sangrur-based company could qualify. The price quoted by the company for supplying these kits was Rs 8,000 per kit more than what a state government authorised committee had evaluated.
Shergill said Rural Development Minister Sikander Singh Malooka confirmed that the tender had been cancelled and the scheme had failed to take off.
Shergill said once AAP forms the government, investigation in the case will be re-opened and action would be taken against all including "Scam expert" Malooka, if found guilty in the scam.