Calm your non-veg craving in a pocket friendly restro bar Barshala during this Navratri.  First time in history that  any restro bar has come up with innovative idea of nakli murga !!

BarShala is India's first of its kind fastest growing chain of "friendly and safe" neighborhood drinking restro-bar positioned as "Peeney waalon ka Paradise". For navratri,they have taken care of the craving of the non-vegetarians with their out of the box menu. They have crafted a unique menu with Hinglish names of dishes adding quirkiness and making things breezy. They have come up with nakli murga for non-veg lovers.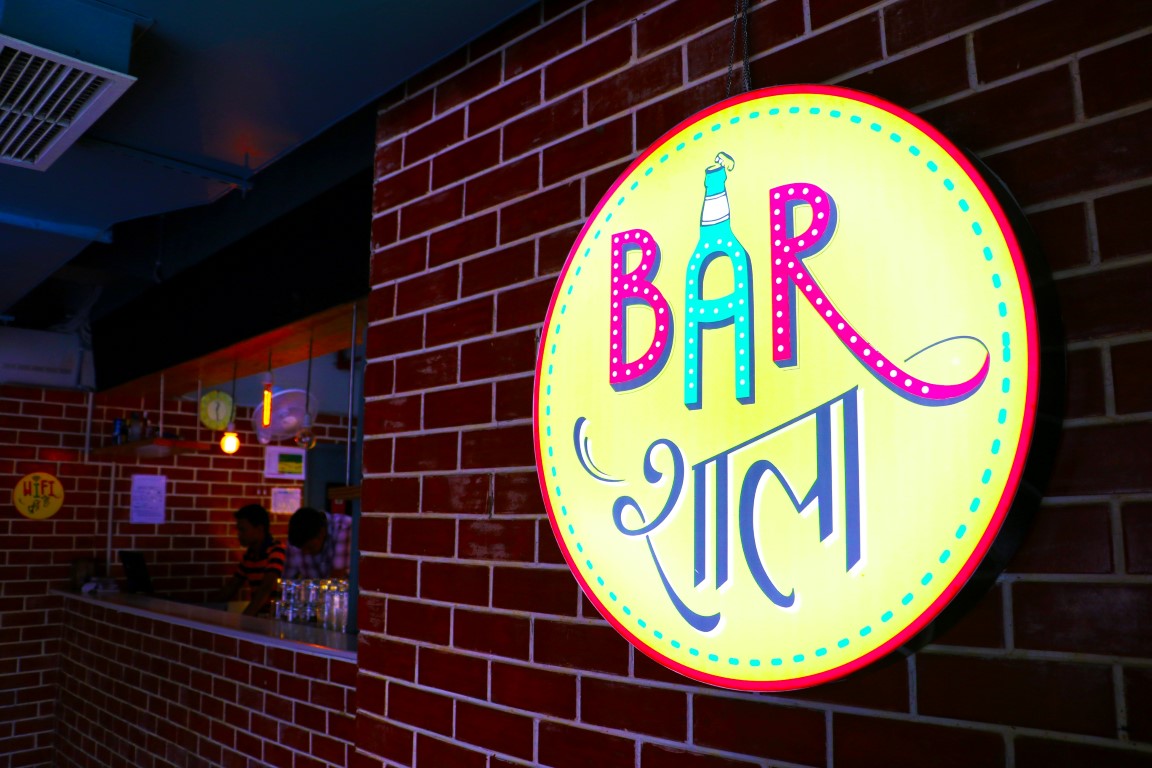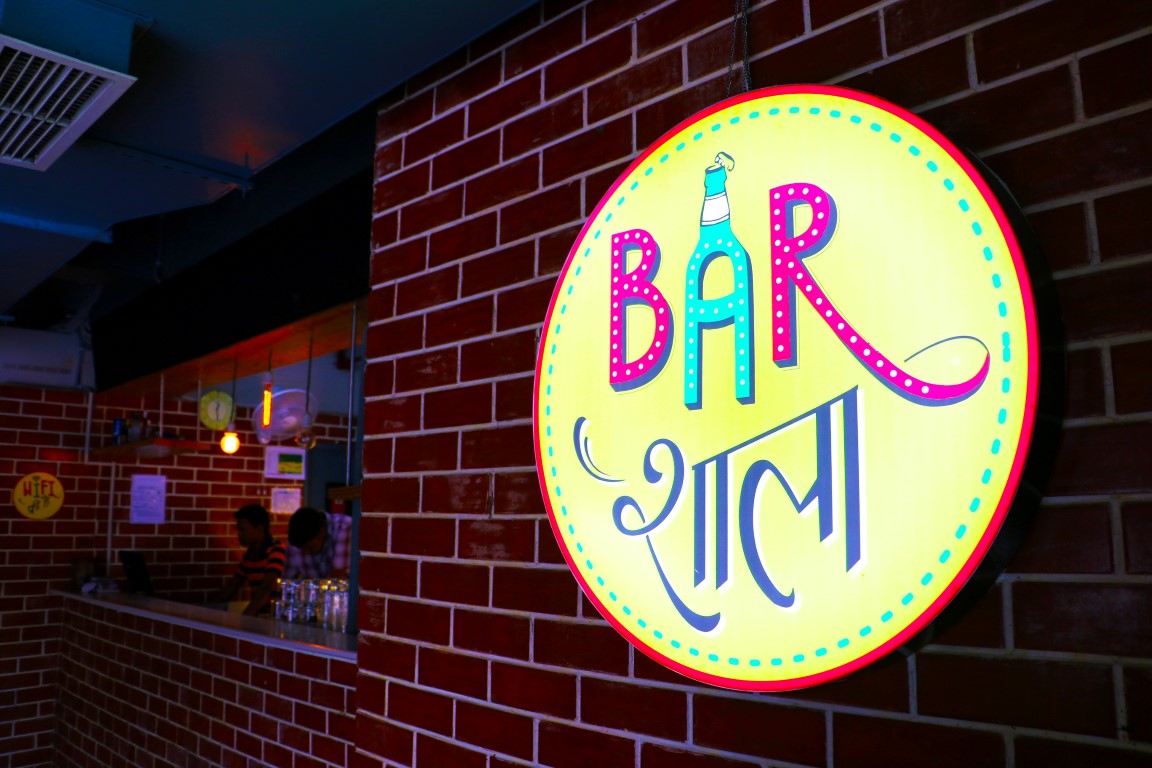 In the category of "Soya Asman" they have 'Nakli Murga' and 'Nakli Bakra', both are veg dishes and are made up of soya and  calm the taste buds of a die hard non-vegetarian. Further adding to this menu, they are offering 'Sabzi ki ungal' (Veg fingers), 'France ki ungal' (French fries), 'Green kebab' (Haryali Kebab). Not only this, they have also named green salad as 'Basanti Salad'. Along with other variants like Bandar Chaat (Moongfali), Mungeri Chaat (Moong Dal),Juhi Chaat (Kurkure), Takkar Paneer (Panner Tikka) and Bomos (veg momos).
The beauty of this menu is to offer delectable food to the customers without compromising the taste. People can come, relax and be themselves without any pretentiousness.   Not only it offers a wide range of drinks but also a great ambience, free wi-fi, music and  healthy ready-to-eat snacks which complement the beverages perfectly.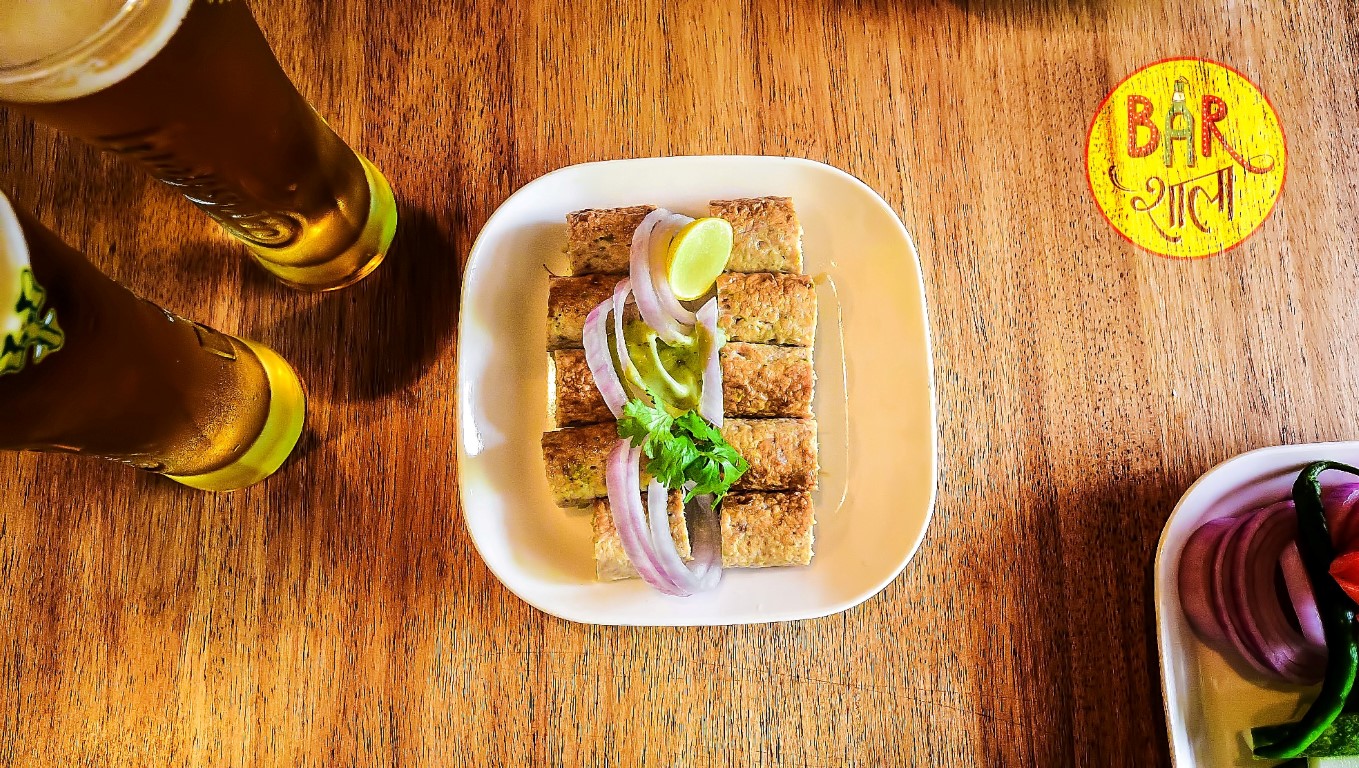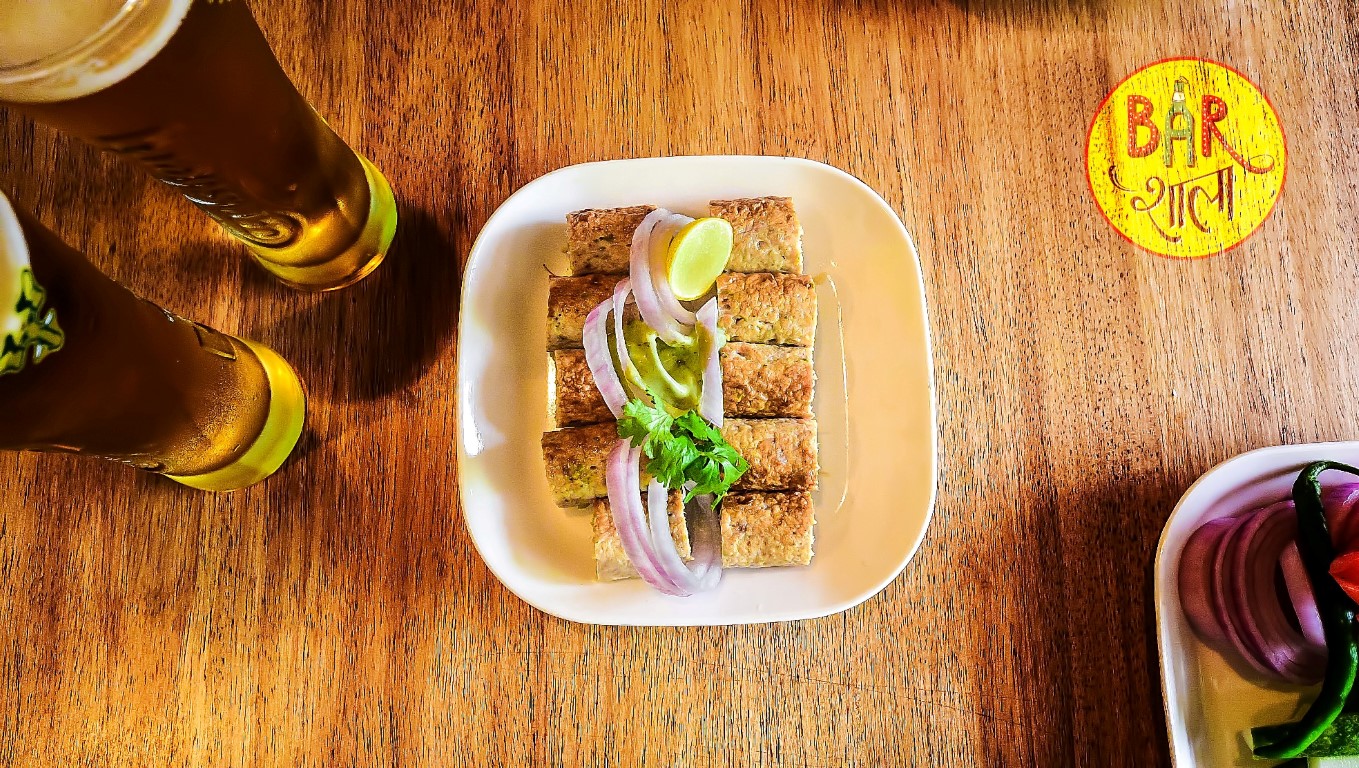 The interior and exterior branding at Barshala outlets is designed to give customer a fresh and happy feeling and make them more relaxed. Their unique brand proposition of #PiyoAurPeeneDo sets them apart from others. Whether it is to hang out with your friends after office hours, or to discuss the next game of cricket over a chilled beer, BarShala is the perfect joint for all without making a hole in your pocket.
Meal for two: 300/- approx or else on the basis menu
Timing: 11am – 12.30 am
Address- Community Centre market in East of Kailash.