'Ret Cha Nahaundi Chidiya' movie poster released : The poster of 'Ret Cha Nahaundi Chidiya' movie was released at Chandigrh Press Club here today. The Punjabi movie is written by famous story writer Nachhattar and directed by Bhagwant Singh Kang.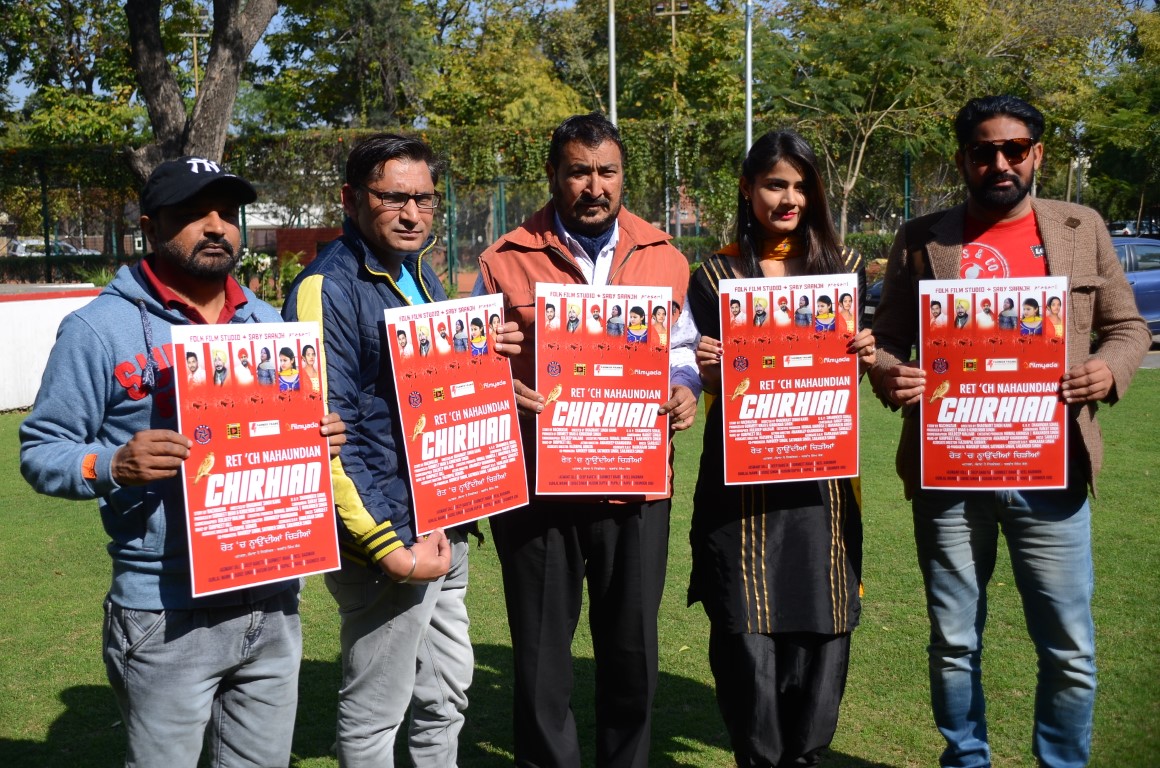 The film is being made under the banner of Folk Film Studio in the guidance of Saabi Sanjh and is being produced by Gurmeet Brar, Kinderbir Singh, while Navdeep Singh, Satinder Singh and Sabjinder Singh are the co-producers.
The movie has actors including Jaswant Gill, Neel Baidwan, Deep Bareta and Gurmeet Brar
It is important to know that the Folk Film Studio has been producing films based on the popular stories of famous Punjabi writers. They have made movies on Gurbachan Singh Bhullar's stories like Deeve Vang Baldi Akh, Tori De Bail and Chagal. Similarly, a film was made on Jatinder Haans' story – Lutro.
Talking to the reporters on this occasion, Director Bhagwant Singh said that the movie is being shot by photography director Shaminder Sohal, cameraman Ranjeet Singh, horeographer Kuldeep Malhar, Executive Director Nirmal Dheendsa and Manjinder Singh. The makeup is being taken care of by Gurpreet Gill, while its Action Director is Amandeep Khangura, Dress Designer is Sarabjeet and Associate Director is Hazurpal Gorya. The Associate DOP of this movie is Harkaran Singh.
He further said that people are loving these films being made on the basis of famous storytellers' stories. His next movie will be based on famous writer Jasvir Rana's story 'Ghungroo Katha'. It will be released on digital platforms in the month of March.