Strain Campaign "World's First Period March" launched : With an aim to take a healthy initiative for women NGO Zenith Roots joined hands with Nanhe Kadam and Rotaract Club and launched a Stain campaign by starting a "Period March" from Indian Express point to Yavnika Town Park (Panchkula).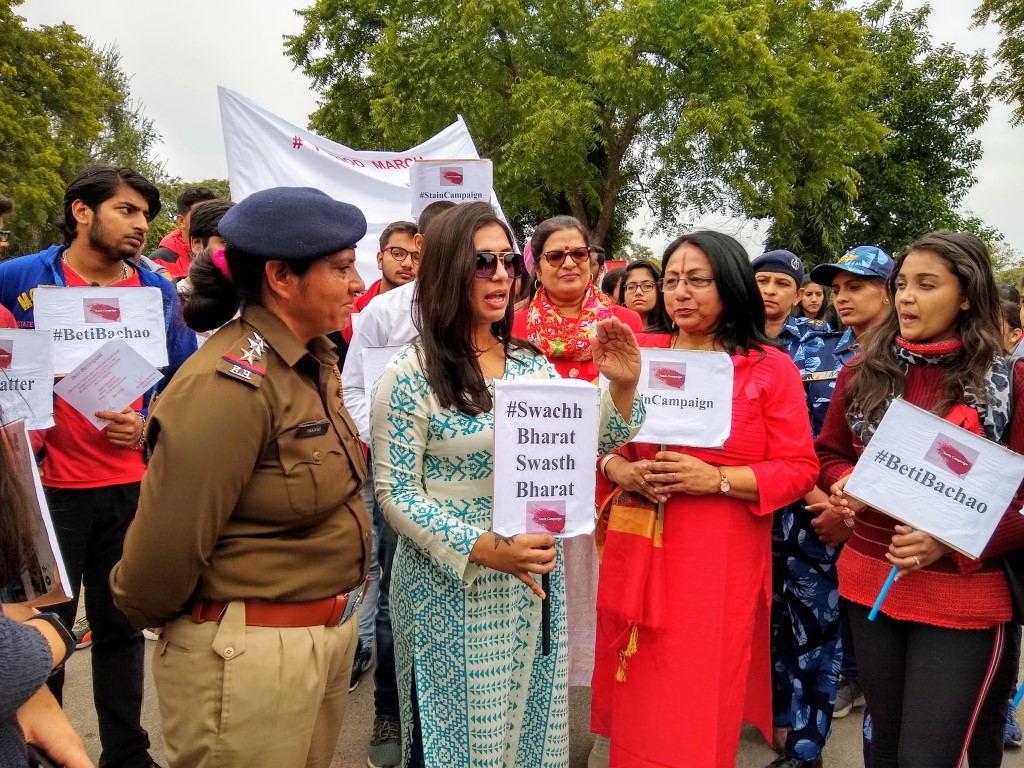 It's the world's first ever Period March, started on the eve of International Women's day which targets sensitive women issues. The march began with a joint flag hosting ceremony by Additional Solicitor General of India (Ex. MP) Sh.SatyaPal Jain along with Sh.Arshinder S. Chawla ( ADGP Operations) Haryana and NCW Chairperson Ms Rekha Sharma.
Padwoman and renowned social worker Mrs Renu Mathur said, "As a woman, I want to aware every woman that she is not an object but a human being with equal rights. People in India think that Periods are a disease for every women .Women feel shy to talk about periods and that's the reason many of them do not know about the basic hygiene, this is the reason we planned a "Period march" which will hopefully change the views of every individual. Menstruation is a cycle which occurs every month and there's nothing to be embarrassed. Talking about education of slum children, she appreciated Ms Renu Goel's work and efforts and Mr Chinmay Abhi, head Rotaract Club Mohali for his major efforts in this march. She further added that the involvement of youth in these subjects matters."
Present on the occasion Sh.Satya Pal Jain , "Additional Solicitor General of India (Ex. MP) said, I am really feel proud to be the part of this campaign .Women today are progressing and making a better world and Mrs Renu Mathur is one of those women who is contributing to empower the women by taking such a great initiative to talk about periods and also teaching each and every women use of biodegradable pads which will not be harmful for the environment thus also contributing towards the swachh bharat . So I only want to say that periods are nothing to be ashamed of we shall all talk about it openly so that women do not feel uncomfortable."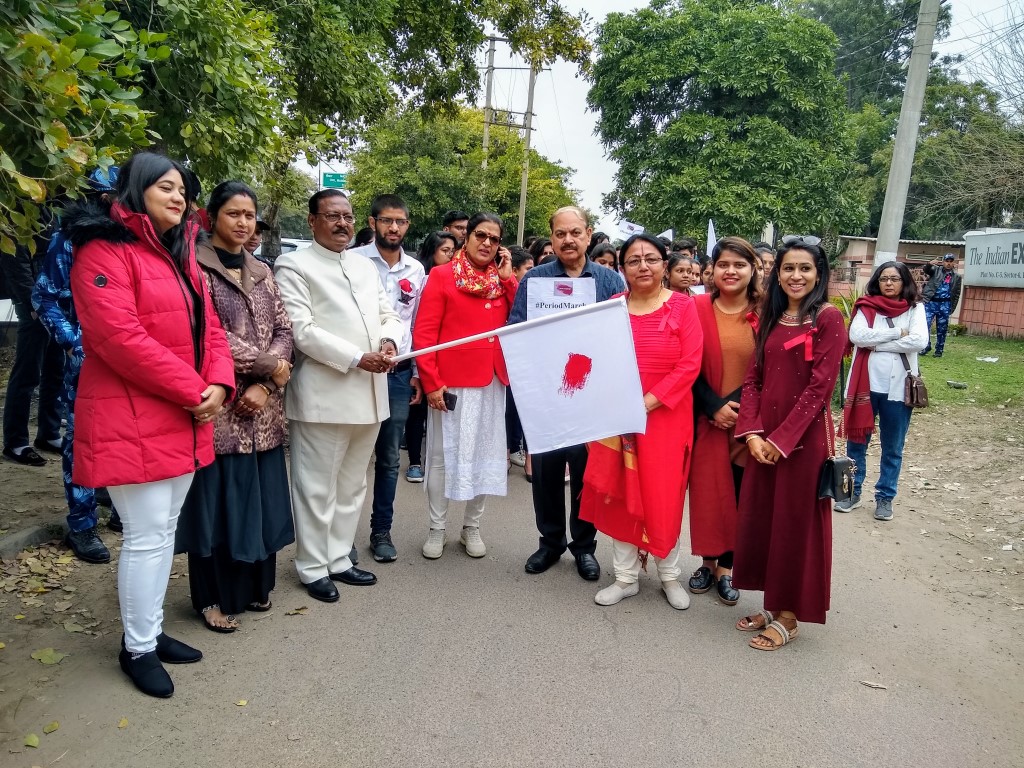 The stain campaign is mainly aimed at removing taboos against periods, guiding women not to use dirty cloth but to hygienically use homemade biodegradable sanitary pads which will save them from many diseases that can occur without the use of sanitary pads with the motive of teaching them the value of "Swachh Bharat Swasth Bharat". The campaign also aims at talking about the labour room abuse which many women are unaware off. The "BetiBachao" campaign is a part of this ongoing effort, said Renu Mathur. Present on the occasion Durga Shakti team from WPS Panchkula also shared information about women's safety.
NGO Zenith Roots, Nanhe Kadam and Rotaract club organized the event. The team hopes to create awareness among women and create a better and empowered world.