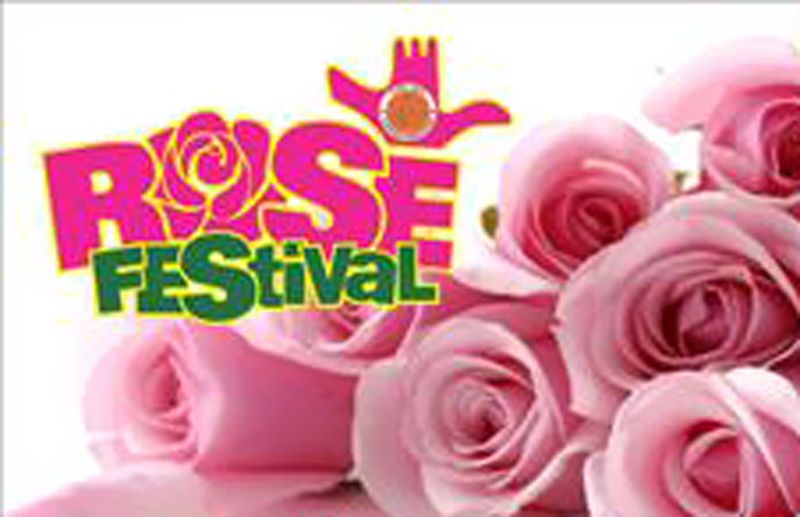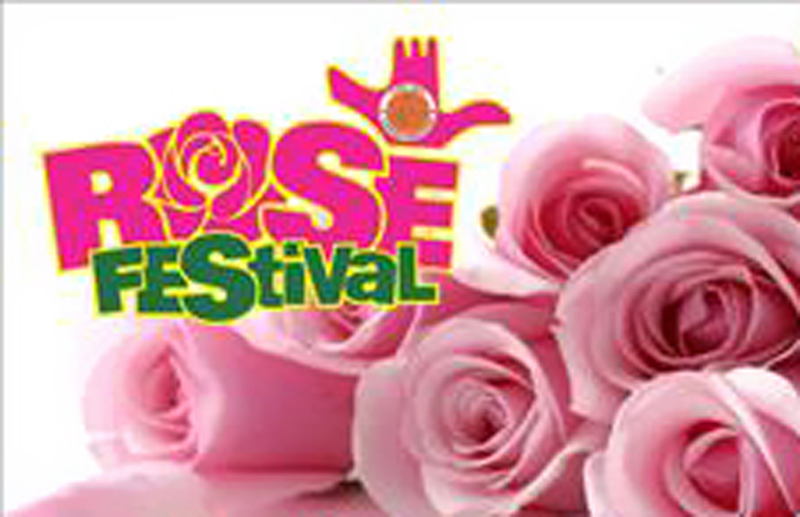 NewZNew (Chandigarh) : The eagerly awaited Chandigarh Rose Festival 2015 got off to a colorful start Friday with the inaugural ceremony performed by Sh. Vijay Dev, IAS, Adviser to the Administrator, Union Territory, Chandigarh, in the presence of Mrs. Poonam Sharma, Mayor of Chandigarh, Sh. V.P. Singh, IAS, Commissioner and Sh. Pardeep Chhabra, area councillor at the lush green Zakir Rose Garden amidst utmost gaiety and enthusiasm. This year the theme of the festival was "National Integration".
The lively and fun filled ceremony was marked by the releasing of balloons, playing of brass and pipe bands, beating of drums, performance of folk dances by different states and display of other distinctive regional art forms depicting the 'unity in diversity' culture of our country. He said that it provides a right platform to the artists and artisans to project their rich cultural heritage and an opportunity to display; our capabilities, innovations and expertise.
Describing the Rose Festival of Chandigarh, as one of the best flower festivals in the country, he said that this festival is not only limited to the flower show but also serves as awareness regarding our love towards Nature.  He said that for organizing cultural evenings in the rose garden including Hasya Kavi Sammelan, Sufi Evening & Old is Gold (a musical evening) is good initiative of the Municipal Corporation. The exhilarating carnival presents folk dances performed by artists of NZCC at Rose Garden.
The Adviser showed keen interest in the artistic endeavour and band performances and interacted with them. He also went around the festival and flower arrangements, potted plants, aesthetically and beautifully displayed. This festival must be made more diversified with educative and meaningful ventures to meet the gardening, artistic and cultural needs of the people of all walks of life.
The Adviser also released the Rose folder on the occasion The Rose Festival has attracted thousands of visitors, from all walks of life. The three day event will have various competitions, like Rose Prince and Princess Competition for children, on the spot painting competition, flower arrangements, cut flowers and flowers grown in pots for garden lovers, kite flying, besides joy ride, camel ride, monkey dance, magic show, puppet show followed by cultural evenings by renowned poets. A Folk dance competition was also held at Rose Garden today.
In the evening the Municipal Corporation has organized a Hasya Kavi Sammelan in the Rose Garden. The artists including Manjit Singh, Arun Jemini, Suryakant Pandey, Ras Bihari Gaur, Padam Albela enthralled the audience with their musical performances.
Senior officers who were present at the inaugural ceremony included Sh. Anurag Aggarwal, Home Secretary, Ms. Kavita Singh, MD, CITCO, Sh. Rajesh Gupta, Senior Deputy Mayor, Smt. Gurbax Rawat, Deputy Mayor, Sh. Rajiv Gupta, Joint Commissioner, senior officers of Administration and Municipal Corporation, Chandigarh.
Main attractions on 21st February 2015
9.00 am Rose Prince & Princess Competition
10.20 am Photography Competition
10.35 am Traditional Folk dance of various states
11.00 am Kite Flying Competition
11.20 am Traditional Folk Dance of various states
11.30 am Rose King & Rose Queen (Senior Citizen)
2.00 pm Roze Quiz
3.30 pm Programme by the Students of Blinds Society, Chandigarh
5.00 pm Musical Evening by renowned Sufi Singer Dr. Mamta Joshi
In case of rain during the rose festival on second day i.e. 21st February, the cultural evening by renowned Sufi Singer Dr. Mamta Joshi will be organized at Tagore Theater, Sector 18, Chandigarh. If the sky is clean on 21st February, then the venue of the Musical evening programme will remain same at the main stage, Rose Garden, Sector 16, Chandigarh.