Rotary Club of Chandigarh organized a Rotary Youth Leadership Award camp at the Institute for the Blind.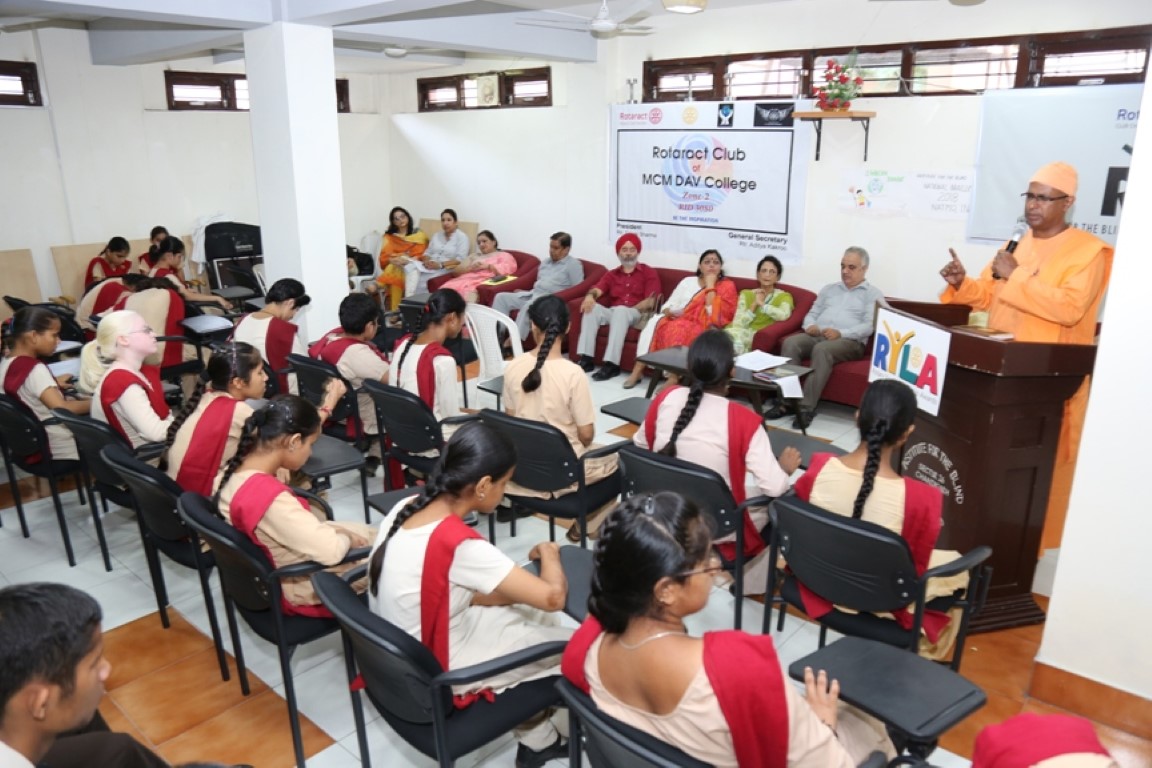 Swami Satyshaananda Ji of Ramakrishna Mission Ashram said that the visually challenged children are doubly blessed since they are endowed with special powers to explore their own potential.
Addressing nearly 60 visually challenged children of class 9th to 12th, former world president of Rotary International, Rajendra K. Saboo, said that every child at the Institute is like a star with a powerful spark in them with their special abilities to touch everyone with their strong belief in themselves, and an attitude of helping others.
Rotary Club President Rtn. A.P. Singh said that RYLA helps the young participants develop self-confidence and learn leadership skills.
Principal of the Institute, J.S. Jayara complimented the Rotarians for continuing to inspire the children that helps them get into the mainstream of social life, and give them opportunities to be self-reliant through development of their personality.
On this occasion Rtn. Man Mohan Singh Kohli, DPS Principal Reema Dewan, Ranjit Powar, Manjula Thakur, Ar Abha Sharma and C.J. Singh conducted personality development activities with the participants.