Round Glass Foundation achieves a milestone of planting 20 lakh native trees in Punjab: Roundglass Foundation has achieved their latest milestone – planting 2 million trees in Punjab!!! Under its Plant for Punjab programme, Roundglass Foundation has been planting trees in the state since 2019 to improve the quality of air, water, and soil in the state.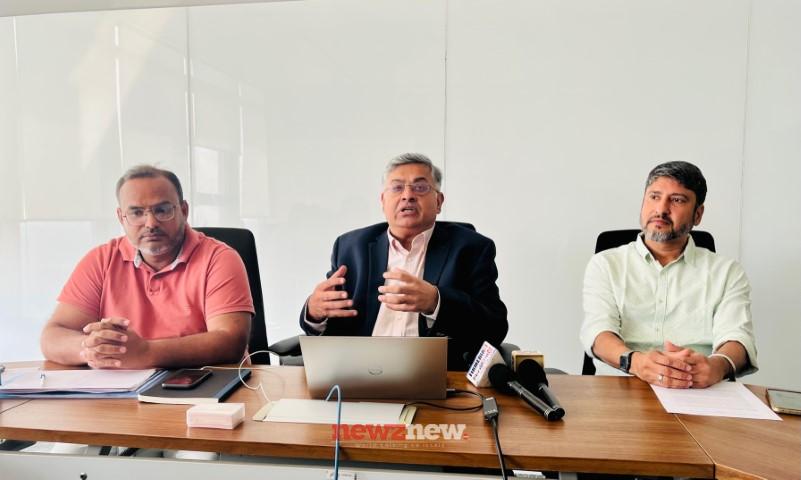 The Foundation planted 10 lakh trees in 2023, taking the total to 20 lakh trees and creating almost 1,200 mini forests and 432 parks across 1,300 villages in Punjab.
Sharing his delight on this milestone, Sunny Gurpreet Singh, Founder, of Roundglass, said, "Our audacious goal of planting a billion trees is now more than a dream: it is becoming a reality. This programme, driven by passion and dedication, reflects our commitment to environmental conservation. I have a deep sense of gratitude to the people of Punjab, the state government, Panchayats, and the dedicated teams on the ground who collaborated with us. I want to applaud the Roundglass Foundation team for their tireless efforts in promoting planetary and societal wellbeing."
As per India State Forest Report 2023, the state of Punjab has a total geographical area of 50,362 sq km out of which only 3.67% is considered as forest cover. Roundglass Foundation has planted trees covering 930 acres mostly on Panchayat land, creating lungs for the locations, while enhancing the biodiversity in the region, improving soil health, and assisting in improving the water table. The Plant for Punjab programme focuses on restoring natural ecosystems by planting indigenous varieties and species of trees.
Vishal Chowla, Leader, Roundglass Foundation added, "When we crossed the 10-lakh tree milestone last year in December, we were energised by the achievement and took it upon ourselves to reach a new goal of planting another 10 lakh trees in 2023. The team has done a commendable job and has met and exceeded the 10 lakh tree goal for 2023, enabling us to take the overall tree count ahead of 20 lakh by the end of 2023. The team worked remarkably on the ground, mobilizing resources, identifying locations, liaising with Panchayats, and preparing the land, all with support from the local communities and the youth of Punjab. As a team, we are grateful to all the communities and stakeholders who have helped us so far and continue to support us on our mission to plant 1 billion trees in Punjab."
Roundglass Foundation is committed to regreening Punjab. It also focuses on reviving various native species of trees such as Farah, desi kikar, desi beri, reru and phulai, many of which are on the verge of extinction. Roundglass Foundation raises more than 170 varieties of native species at its nurseries. Planting more trees is essential for the environment as trees bind the soil and enhance its biodiversity, regulate water cycles, help in mitigating climate change, and restore biodiversity. Plantation activities also improve the health and livelihoods of local communities.