RoundGlass Punjab FC signs goalkeeper Lalthuammawia Ralte: RoundGlass Punjab FC has signed goalkeeper Lalthuammawia Ralte on a two-year deal. The 28-year-old Ralte, popularly known as Mawia.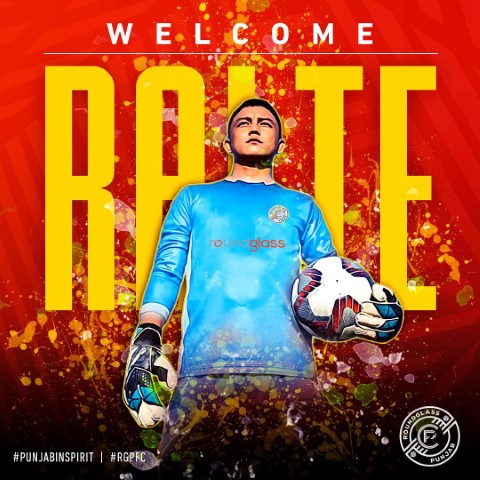 He has represented the Indian National Team and competed in both the I-League as well as the ISL for clubs such as FC Goa, Bengaluru FC, SC East Bengal, Kerala Blasters, Northeast United, and Shillong Lajong.
Speaking about his joining RoundGlass Punjab FC, Ralte said, "I am excited and look forward to representing this dynamic new club. My goal is to contribute to the team to the best of my ability so that we can challenge for titles.
They have signed some excellent players recently in addition to Ashley Westwood as the head coach, and I am looking forward to an exciting season with this ambitious team."
Welcoming the new goalkeeper, RoundGlass Punjab FC Head Coach Ashley Westwood said, "If you look at his career, Mawia has always been a dependable shot stopper with excellent reflexes, agility, and positioning. As a goalkeeper, he is still approaching his peak and this, combined with his experience, potentially serve the club for many years to come."
Know More About RoundGlass Punjab FC
RoundGlass Punjab Football Club is a dynamic new entrant in Indian football that aims to channelize the energy of the youth towards the sport and place India on the world football map.
We are establishing a unique brand of fast, progressive, and inspiring football that our fans and supporters have come to love. The Club, which boasts promising domestic and international players, is redefining football coaching, infrastructure, and grassroots development in Punjab with the aim of identifying and nurturing talent to international standards.