A tragic short film set in 1990's about a letter waiting to see the light of day
newznew (Chandigarh) : Royal Stag Barrel Select Large Short Filmsis all set to release their first Punjabi short film by Rupinder Inderjit Singh.Titled 'KhoonAaliChithi', this short movie is a debut production of Richa Chadda, who is synonyms with versatility.Over the last 3 years, the platform has gained immense popularity and has become one of the most credible and celebrated short films platform in India.Royal Stag Barrel Select Large Short Films has released some of the most prodigious and award winning short films which truly reflect originality, imagination and perfection such as 'Ahalya', 'Nayantara's necklace', 'Interior Café', 'Ouch', 'Chutney', 'That Gusty Morning', 'Mumbai Varanasi Express'.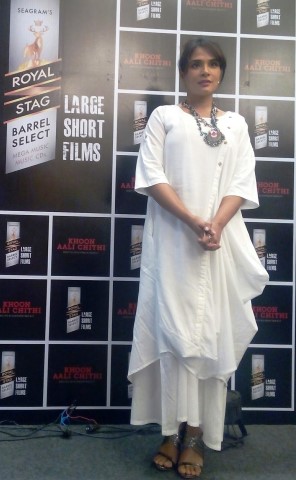 Set in 1990s KhoonAaliChithi which means written in blood, is a Punjabi short film about a letter waiting to see the light of day. It tells the tale of a young teenager Binder, whose demanding girlfriend writes him in blood, but scared of cuts Binder, is unable to reply to her in blood and hence she refuses to take his letters written in ink.
With a hard-hitting narrative, this powerful Punjabi short film traces a not so easy period in Punjab. Binder's struggle to write a letter in blood makes innocent Binder fall prey to the political situation of Punjab. As the story unfolds the question remains, will he be able to write a letter in blood! A powerful short, which will move you in more ways than one.
Themed on the objective of "Make it Perfect", The Royal Stag Barrel Select Large Short Films is a platform for aspiring directors to feature along with mainstream Bollywood directors while still chasing their creative energy to create a niche for themselves in the industry. The platform gives a credible stage to the storytellers to showcase their artistic creativity and reach out to their target audience through the online world.
Commenting on the release, Raja Banerji, Assistant Vice President, Marketing, Pernod Ricard India, said "Royal Stag Barrel Select Large Short Films is proud to present its first Punjabi short film and Rupinder Inderjit Singh's directorial debut KhoonAaliChithi. In line with the brand's objective of make it perfect, we have always believed in encouraging and motivating young and talented directors to perfect their skills and showcase their work along with known directors. The short film industry in India is rapidly growing and evolving and we are extremely proud and honoured to see that Royal Stag Barrel Select Large Short Films is at the helm of this evolution."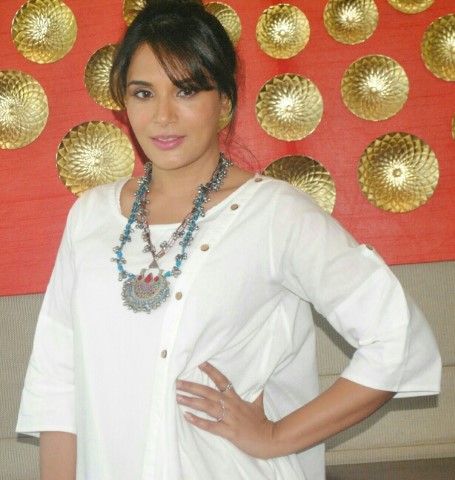 The short film is Rupinder Inderjit Singh's poignant take on a painful era gone by in Punjab, a take that's perfect, original and mostly tragic. Rupinder is a gold-medallist from Punjab University in anthropology, he had left his job to become a writer/filmmaker and KhoonAaliChithi is his first attempt where he displays great promise to become a name to reckon with, in the future.
Talking about the film, director, Rupinder Inderjit Singh said "The story of this film is an amalgamation of love, emotions and an agonizing period in the 1990's. I am extremely delighted to be associated with Royal Stag Barrel Select Large Short Films, it is certainly an incredible platform for aspiring filmmakers which allows them to showcase their work as creatively as possible."
The producer of the film, Richa Chadda said "KhoonAaliChithiis my debut as a producer and I had a great experience being a part of this film.  The actors as well as the director have showcased brilliant work and I am sure the audience will acknowledge this film. I am very happy to be associated with Royal Stag Barrel Select Large Short Films, it is truly encouraging and motivating talented filmmakers and it was a pleasure for me to be a part of this film."