A special campaign will be initiated to generate awareness about the traffic rules.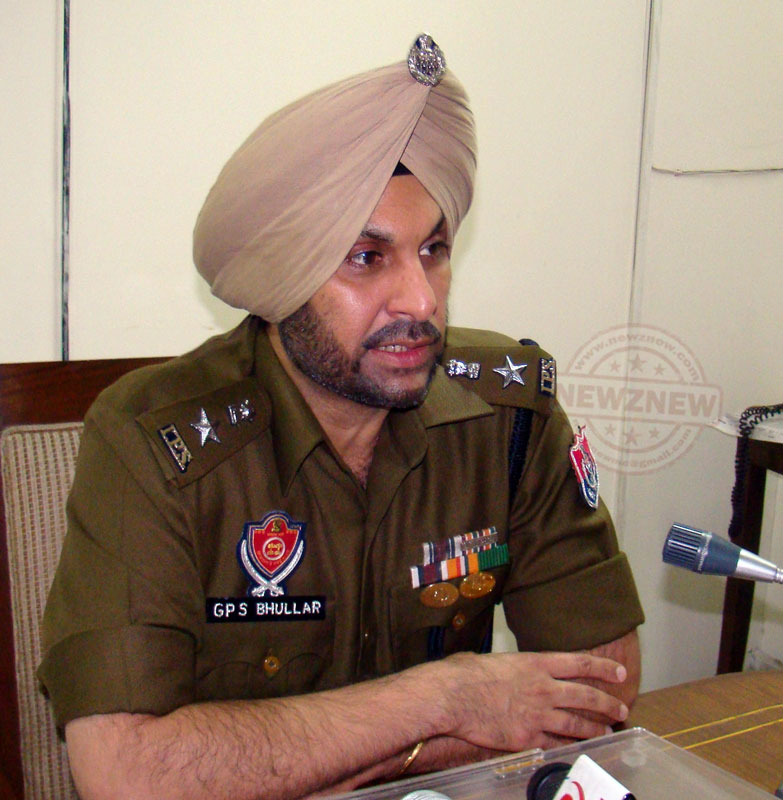 NewZNew (S A S Nagar) : Rs. 2 crore 60 lacs 7 thousand has been collected as a fine from traffic violators by issuing 49009 Challans in district SAS Nagar. Stating this SSP Sh. Gurmeet Singh Bhullar said that the said amount has been collected from the traffic violators in the district during the last year.
Sh. Bhullar said that during last year from January 2014 to December 2014, 33 challans have been issued for crossing red lights, 5952 challans for not wearing seat belts, 12772 challans for not wearing helmets, 1622 challans for pillion rider without helmet, 2523 challans for not having driving licence, 553 challans for using mobile while driving, 678 challans for violating the signals, 899 challans for using unauthorised dark glasses, 48 challans for overloading of school van/bus/ three-wheelers, 27 challans for overloaded trucks, 368 challans for overloaded three-wheelers, 816 challans for using pressure horns, 1612 challans for not having proper documents, 110 challans for smoking while driving, 301 challans for drink & drive, 11 challans for tractor-trolley, 170 challans for dangerous driving, 763 challans for not having insurance, 1238 challans for not having registration certificate, 212 challans for without number plate, 70 challans for over  speeding, 1017 challans for not having pollution certificate, 3428 challans for triple riding, 131 challans for minor driving, 1744 challans for wrong parking, 7202 challans for violating red lights, 295 challans for not having proper permit, 2318 challans for wrong side driving, 271 challans for wrong turning, 176 challans against Punjab tax, 176 challans for school buses, 396 challans for not having reflectors, 24 challans for erroneous behaviour, 117 challans for crossing zebra lines, 57 challans for not having silencer, 773 chaaln for not doing lane driving, 16 challans for using vehicles for commercial purposes and 157 challans have been issued for using high beam lights.
Sh. Bhullar said, although the traffic police play a vital role for ensuring smooth traffic flow, however the general public should be aware about the traffic rules. He said that the accidents due to traffic violation are on increase, which results in loss of man & material. As such, the accidents could be controlled by following traffic rules properly. He said that during last year various traffic awareness seminars were conducted and people were made aware about the traffic rules. This year too, a special campaign for generating awareness about traffic rules will be initiated at schools/ college level.