Check! Rs. 200 Notes are coming out next month!!! RBI stops printing Rs 2,000 notes: We have seen lots of ups and down since demonization really hit the market and now another big announcement is ready for you all people. As per the early reports, The Reserve Bank of India (RBI) has stopped printing the 2000 Rs notes which mean that the market is not going to see the new notes of 2000 for a while.
As per the reports, the bank said in a statement which they told a newspaper that they are not going to print new notes of 2000 Rupees in this financial year. Also, they added that they are looking for to know the market condition and then they will do some big announcements in upcoming days. Well, recently the market is going through the tough and one tax decision of the government called "GST".
Check! Rs. 200 Note which may hit the market next month!!!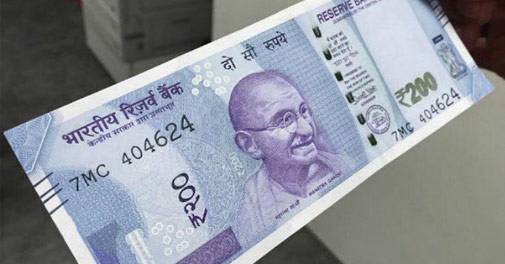 Sources are saying that RBI already printed around billion Rs 2,000 notes, amounting to Rs 7.4 lakh crore which is already circulating in the market. Also, the financial year is now again on track so they don't need to print more notes because it will hurt the upcoming financial year. Also, the bank is looking forward for some more changes and experiments.
Well, RBI is not just stopped the printing of 2000 Rs notes even they are ready to bring 200 Rs notes in the market. A report is saying that "The Reserve Bank of India (RBI) is all set to release the 200 notes in the market which means that Indian market is going to see 200 Rs notes very soon in the market.
Sources are saying that RBI may release the 200 Rs notes next month. The RBI has reportedly already started printing the first batch of Rs 200 note in June to ensure easy currency availability in the country. Yes! If this news is true then you all are going to see the 200 Rs note next month in the market which is luckily going to be out soon.