An epic with layers upon layers of intrigue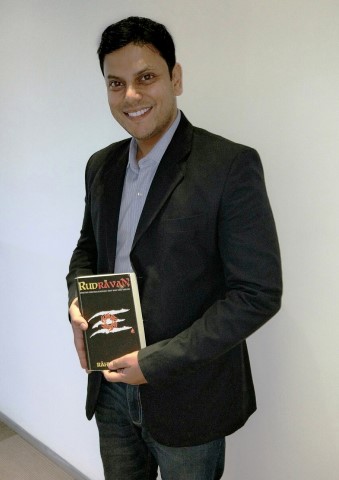 newznew (Chandigarh) : The greatest villain of our legends, burnt down every year, reduced to ashes again and again, only to rise anew. His is a cycle of death and rebirth that never ends, a legend that refuses to die. And there is a reason for that.
The tale of Rāvan still screams to be told, to break free of the falsehoods that have buried his truth. But in the vastness of our myths, there are bits and pieces of his legend scattered all around, leading us to the truth of what could well be the greatest unsolved mystery of all time.  The truth of Rāvan's life, and his death by a God in mortal flesh.
Rudrāvan is a tale we think we are familiar with, but are actually not. It is a tale of cosmic powers that decide the fate of the universe with their actions. It is not a story of good vs evil, but of opposite powers that oppose each other as an inevitability to the dynamics of fate. In that process, Rahul Rajan takes you on a journey through a world that might have its roots in our legends, but that is where the similarity ends, and the trip takes a detour into the macabre. The characters we meet are vastly different from what we have traditionally read about. And rising above them all is Rāvan himself, in an avatar we have never known before.
Mr. Rahul Rajan, Author enlightens on the book, "The genesis of Rudrāvan lay in the sheer disbelief at how the events in the Ramayana played out.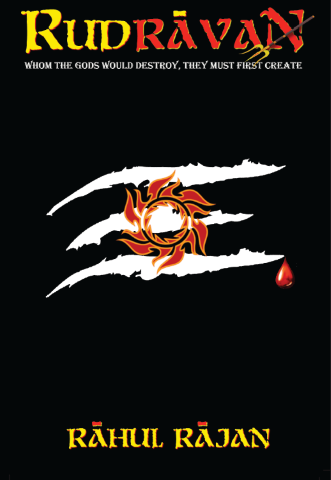 The fact that Rāvan, being one of the most powerful and accomplished mortals ever, could so easily fall prey to pride and lust and then be so conveniently destroyed is not easily digested. We have a tendency to not question our myths, to believe as truth what we have been told for so long. But what if you took that gamble? That's how this began…from a search. A search that simply grew into something else, as the pattern in those myths began to emerge. A pattern that brought to light the truth…or perhaps a myth that might-have-been. And what better guide to take us through this myths than the man who first dared to defy them? Who better than Rāvan?
The book is aimed at readers of the fantasy and mythology genre. It might bear a passing resemblance to Ashok Banker's Ramayana series, in terms of amplifying the mythological quotient. However, the sci-fi element and the exceedingly fast paced thriller-like pace helps the book hold its own even against revered classics. The uniqueness of the book lies in weaving together a plethora of seemingly unrelated tales in our mythology to create a new story that will compel the reader to wonder if this tale might not have been the true version after all.