FICCI holds national conference on potential of plastics industry in Northern India
newznew (Chandigarh) : Indian Plastic industry is making significant contribution to the economic development and growth of various key sectors in the country such as: Agriculture, Food Packaging, Infrastructure, Automotive, Construction,   Healthcare   etc. Experts from the industry today came together to deliberate on the importance of plastic in our lives and also to come out on the myths attached to plastics.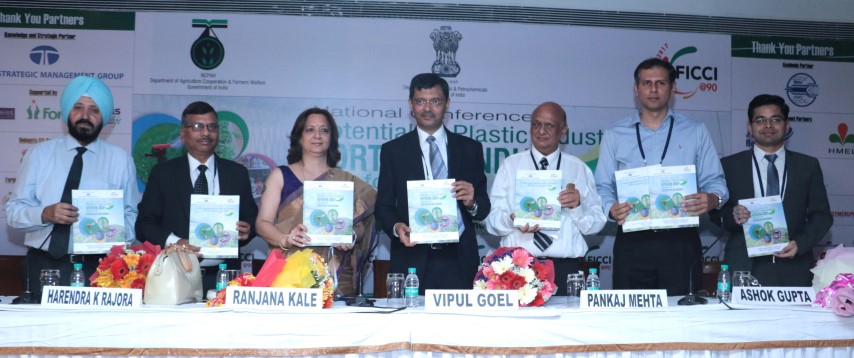 National Conference on Potential of plastics industry in northern India with focus on 'Plasticulture and Packaging' was organised by FICCI jointly with the Department of Chemicals & Petrochemicals & Department of Agriculture Cooperation & farmers Welfare, Govt. Of India. A Knowledge Paper which has been prepared  in association with the Tata Strategic Management Group  was also released at the conference.
Ms. Ranjana Kale, Economic Advisor, Department of Chemicals and Petrochemicals, Government of India while addressing the audience at the conference said, "We should all come together and think alike in the interest of the country. There is huge potential for plastic industry especially in North India." She said what is important is creating awareness but reaching out to people. "We need to distinguish between hazardous polythene and useful plastic", she added. She  was the chief guest on the occasion.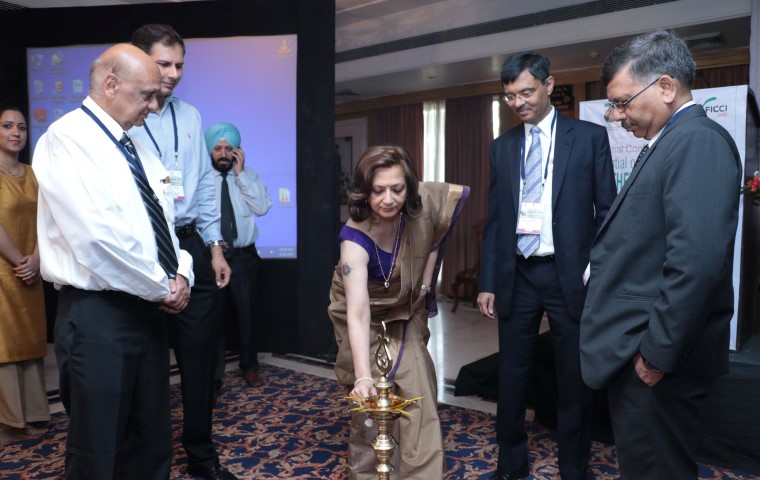 Mr. Prabh Sharan Singh, Head-Chemicals and Petrochemicals, FICCI, said the per capita consumption of plastics in India is still much lower. This indicates scope for further growth. The market is there and the manpower is also there and Northern India has huge unrealized potential of consumption as also manufacture for the Plastics industry. With good availability of raw material becoming available from HMEL at Bhatinda, IOCL at Panipat as also by other national players such as Reliance/GAIL/OPAl etc,. There are opportunities waiting in the sector.
G.B. Singh, Regional Head, FICCI, said, "As it is, India  currently supports  132 billion people, which is nearly 18 percent of the world's human    population and 16 percent of cattle population with 2.4 percent  of land  and 4 percent of water resources.  These indeed are challenging times. Plasticulture (viz: the use of plastics in agriculture, horticulture, water-management, food grains storage and related areas) is a good answer to this challenge. It results in judicious usage of water as also   saving in usage of fertilizers as also pesticides thru Fertigation and enhanced yields."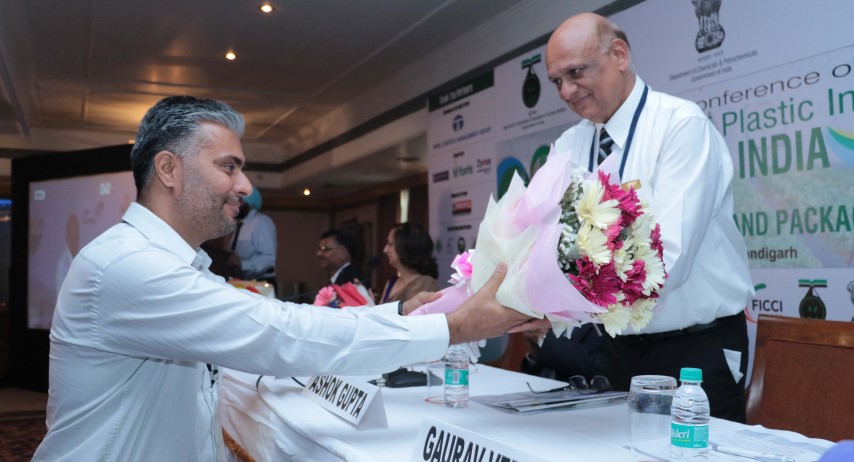 Harendra K. Rajora, VP (Marketing), HPCL Mittal Energy Ltd. while addressing the gathering said plastic is used at every stage and we need to introduce new technologies to be best in global market.
Ashok Gupta, Chairman, IPI, Chandigarh Chapter and MD, Diplast Plastics Ltd. delivered vote of thanks and detailed on how plastics play an important role in our lives, adding even plastics save our food from getting spoilt.