Training school for drivers & conductors too.
School & college buses in the district will be equipped with CCTV Cameras.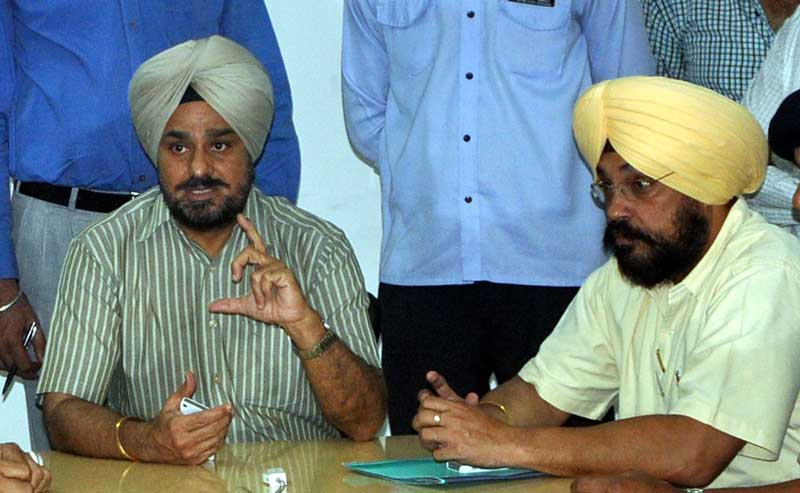 NewZNew (S A S Nagar) : Very soon there will  a brand new driving test track in SAS Nagar. This new driving test track will be spanning to 3 acres and will be situated at village Papri near to sector 82 Mohali. The track will be operational till September end. Stating this Deputy Commissioner Sh. Tejinder Pal Singh Sidhu said that this Brand new driving test track will be equipped with 9 CCTV cameras & 4 sensors and computerised tests will also be conducted here before final issuance of licence. For obtaining the licence one has to score 80 marks out of 100.
Sh. Sidhu said that Govt. of Punjab is establishing 32 modern driving test tracks in the state out of which SAS Nagar will be having the one modern track. He said that this track will bring transparency in licence issuing process and will facilitate the process. Sh. Sidhu said that besides track there will be a driving school for providing training to drivers & conductors, wherein trainings of traffic rules, social responsibilities, etiquettes and developing positive mind set will be provided.
Deputy Commissioner said that very soon SAS Nagar district will be the first district having CCTV cameras installed in school & college buses. The process for the same have been initiated and transporters have been directed to get installed the CCTV cameras in the vehicles at the earliest. Besides this the schools buses commuting girl students, the provision for female attendant have also been made mandatory. Sh. Sidhu said that special training camps at school & college level will be initiated for generating awareness about women security & social responsibility. These training camps will be conducted in cooperation with traffic police, Bus drivers & conductors. A message of humanity and integrity will be given through these training camps.