Rs. 3 crore 40 lacs will be spent for establishing 14 new water supply schemes.
Rural water supply schemes will be rejuvenated under Swach Bharat Campaign.
Plantation including flowery plants & shadow trees will be done at water works.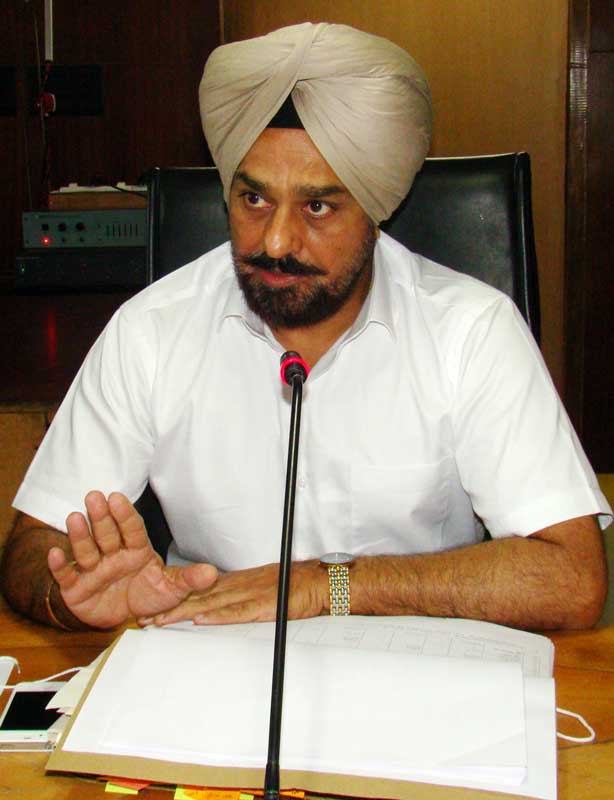 NewZNew (S A S Nagar) : S A S Nagar district will become the first district of Punjab state having individual water supply scheme for each village and Rs. 3 crore 40 lacs will be spent for providing new water supply schemes at 14 villages in the District. All water supply schemes will be rejuvenated under Swach Bharat Abhiyaan. Prolific & shady trees will be planted at water works. This was stated by Deputy Commissioner Sh. Tejinder Pal Singh Sindhu while presiding over the meeting with officers of department of Water Supply & Sanitation and officials of Forest Department.
During this Sh. Sidhu directly the Forest Department officials to provide free sapling of prolific, shady trees & flowery plants. He directed the officials of Water Supply & Sanitation Department to make a joint programme with all BDPOs for plantation at water works so that the plantation could be done before the monsoon. He said participation of Gram Panchayat water supply sanitation committees should be ensured for proper up-keep and plantation of Water Works. He said Water Works will be developed as a modern parks having proper sitting and lighting arrangements.
During this Sh. Sindhu directed all the officials of DWSS and BDPOs to start programmes under Sawach Bharat Abhiyan to generate awareness among the villagers regarding importance of cleanliness and hygienic so that breeding of mosquitoes, flies could be controlled to prevent the breakthrough of disease like Malaria. During this he directed the BDPOs to ensure a new look to the villages by ensuring cleanliness around village surroundings, as such help from the villagers could also be sought for the same.
He further said that a detailed plan for plantation during Monsoon in Kandi Area near Majri Block has been prepared and sapling worth Rs. 12 Lacs will be done at there.During this Additional Deputy Commissioner Smt. Poonam Deep Kaur said that five water works from each Block has been identified for plantation work to be carried out during 1st Phase of Sawach Bharat Abhiyan. These water works will be rejuvenated and a new look will be provided by proper plantation. During this Executive Engineer Water Supply & Sanitation Department Sh. Sukhminder Singh Pandher, Forest Department officials and BDPOs were present.