Bikram Majithia asks Sidhu to explain why he is shying away from campaigning in Gujarat and raising GST issue there
The Shiromani Akali Dal (SAD) today told Local Bodies minister Navjot Sidhu that comedy circus shows would not help hide his failures and that he must tell Punjabis why he had returned a zero performance in the last eight months.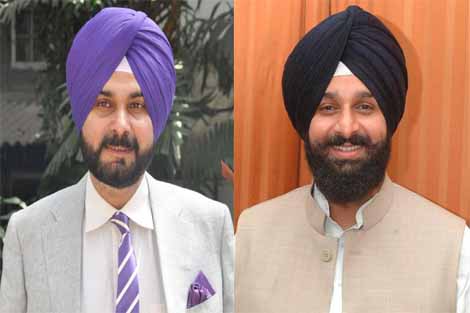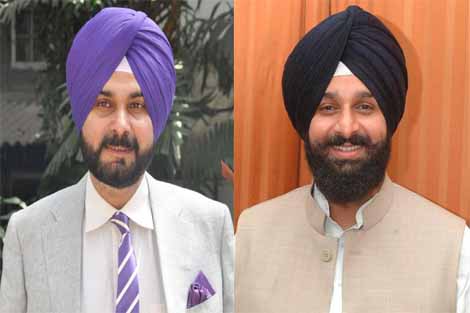 In a statement here, former minister and SAD general secretary Bikram Singh Majithia said it was surprising that Sidhu had indulged in a sham protest on the GST issue in Amritsar but was refusing to go to Gujarat and make this a part of the Congress campaign in the poll bound State. "Earlier Sidhu had shied away from campaigning in the Himachal Pradesh elections and now he is refusing to go to Gujarat to campaign for his party there. This is surprising behavior from a person who loves to indulge in varied antics to occupy public space", he added.
Asking Sidhu why he was not going to Gujarat, the Akali leader said "is it because a case in which you have been convicted of murdering an old innocent man is due to be heard in the Supreme Court and you have suddenly developed cold feet. Is this why you have only indulged in a photo op yesterday and have given no indication that you will follow up with concrete action by taking the party's battle on GST
to Gujarat?" He said it was surprising that Sidhu had not even commented about his cabinet colleague and finance minister Manpreet Badal's appreciation of the GST regime. "This shows your seriousness on governance", he added.
Stating that the time for comedy circus shows was over, Mr Majithia said Punjabis were now asking what Sidhu had done for their welfare in the last eight months. "Rather than doing anything you are party to the withdrawal of all funds from municipal towns and cities which have led to total standstill of all development works. You have never protested against the draconian increase in power tariff with retrospective effect on domestic consumers leading to a Rs 2,500 crore burden on them and have a direct hand in the imposition of municipal tax on power in municipal towns. You have also been silent on all emerging issues of the State be it the mining scam, or loan waiver or even failure of the government to release timely salaries to its employees".
Asserting that someone's whose own performance as minister was a big zero should not try to point fingers at others, the Akali leader asked Sidhu to first learn about how a minister should function. If you learn this then you should concentrate on performance. "Unless you don't perform you will be seen as the clown of Punjab politics", he added.