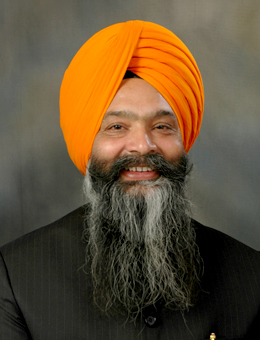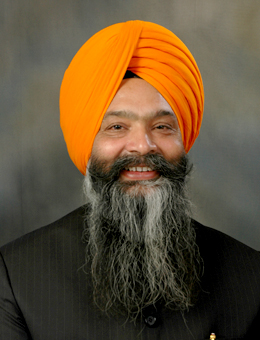 NewZNew (Chandigarh) : The Shiromani Akali Dal would vigorously take up with the centre the implementation of the Swaminathan Committee recommendations for fixing minimum support price of farm produce ensuring 50 per cent profit over and above the cost of production.
Addressing a news conference here today, Party general secretary and MP Prof. Prem Singh Chandumajra said getting the report of the Swaminathan Committee implemented by the centre was the promise made by the party in its 2014 manifesto for the Lok Sabha election.
"Manifesto is a sacrosanct document for the SAD the implementation of which is the foremost duty of the party. The political interests are secondary to the pro-people agenda of the party to which the party is totally committed", he added.
Commenting upon the affidavit submitted by the centre in the Supreme Court expressing inability to implement this report, Prof. Chandumajra said the Akali Dal would mobilise all party support on this issue and the first step in this direction would be the setting up of All Party Farmers' Forum of Parliamentarians. This forum would function above the party lines to take up the concerns of the farmers all over the country.
He said the farm sector was in deep crisis and despite dependence of about 65 per cent of the population on this sector; its share in the GDP had been decreasing over the years.  The gross capital formation in this sector had come down to mere 4.99 per cent in 2011-12 as compared to 20.69 per cent in 1993-94.  The issue was of more than protecting the interests of the farmers as the basic concern was the food security of the country. It was Punjab that had taken lead in providing food security to the country by making maximum contribution to the food buffer thereby ending dependence on food imports.
Prof. Chandumajra said he would also  take up this issue with Chief Minister Parkash Singh Badal and propose to him to mobilise all the chief ministers from the  states whose economy was dominated by the farm sector and lead their delegation to Prime Minister Narendra Modi to impress upon him to implement the Swaminathan Committee report.
He reiterated that the party would take steps at every level to make  farm sector profitable.