MAKE THE LARGEST HUMAN IMAGE OF A HEART
Doctors, Ranbaxy employees participated in the event to break the existing Guinness World Records
NewZNew (Chandigarh) : Ranbaxy Laboratories Limited (Ranbaxy) and APICON 2015 (70th Annual Conference of Association of Physicians of India) today broke the Guinness World RecordTM for making the largest human image of a heart in India.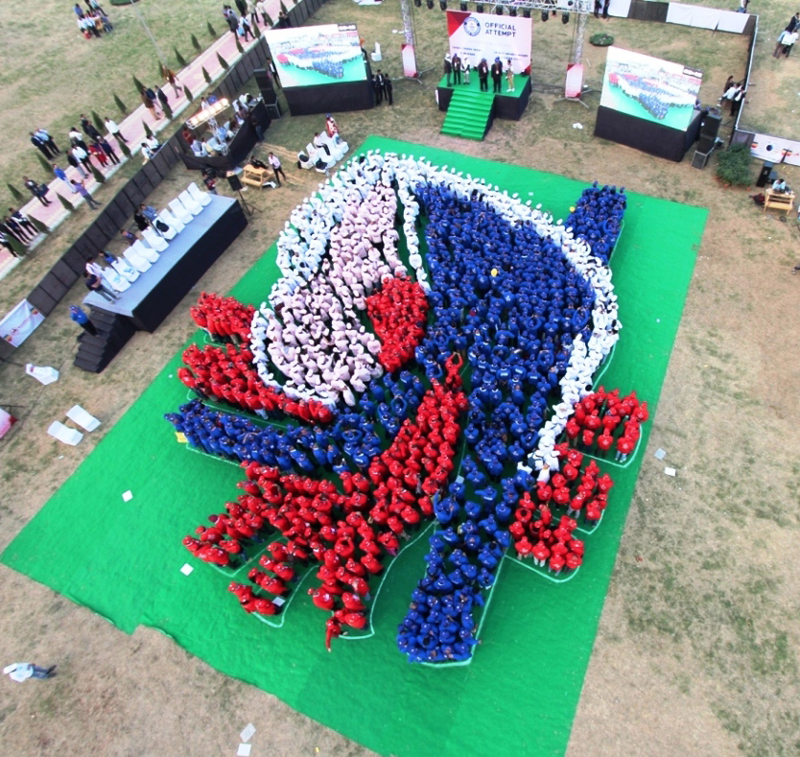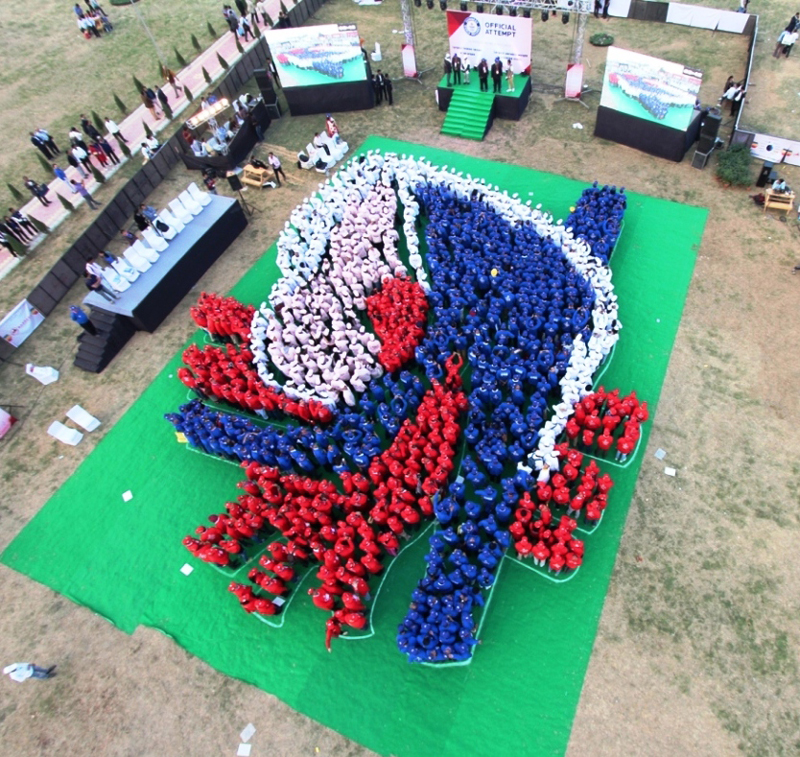 Realising the need for a proactive emphasis on preventive healthcare and raising awareness about heart disease in India, Ranbaxy & APICON assembled 982 people (consisting of doctors and Ranbaxy employees) to form a human heart. The formation of the human heart was achieved in 1 hour and 15 minutes. The participants wore T-shirts and caps of distinct colors to bring out the correct anatomical representation of this central body organ. The creation beat the world record for the largest image of a human organ ever formed by a group of humans assembled together. The earlier record was set on February 20, 2014, in Liverpool, UK, when 687 people came together to form the image of the largest human brain on World Encephalitis Day.
On the milestone achievement, Ms. Lucia Sinigagliesi, Guinness World RecordsTM Adjudicator said, "It is good to see the enthusiasm of the crowd during the event and I wish to congratulate Ranbaxy & APICON for the successful record attempt. Initiatives taken to spread awareness about the importance of physical exercise is a good message for the public. I appreciate team Ranbaxy's efforts in this endeavour."
On this occasion, Mr. Rajeev Sibal, Vice President & Head-India Region, Ranbaxy said, "It gives me immense pleasure to witness the successful conclusion of the Guinness World RecordTM attempt by Ranbaxy and APICON. The event would be truly successful when each one of us daily take the 30 minutes exercise challenge and spread the message to more and more number of people. Ranbaxy will always continue its endeavour to spread the importance of exercise and fitness to larger masses and motivate people to lead a healthier life."
Dr Ashok. K Taneja, Organising Secretary, APICON 2015 said, "When the entire disease management is shifting towards prevention, mass initiatives like this would help to create more and more awareness on importance of exercise and fitness which can avoid many diseases. I congratulate both the teams for the successful completion of the record."
Indians have genetic predisposition to the Coronary Artery Disease (CAD). Changing lifestyle, urbanisation, unhealthy food habits, decreasing physical activity, rising stress levels and rampant obesity have made the problem more severe. As a result, the country has seen a significant increase in the number of heart disease patients over the past 20 years. Worse, the average age of a heart patient in India is in the early fifties, compared to seventies in developed nations like the US.
The theme of the 70th Annual Conference of the Association of Physicians of India (APICON) focuses on "Optimizing Patient Care." The event is especially significant as it marks the Platinum Jubilee of the long-standing Conference.