"Saho Mat, Kaho", Akshat Jindal urges every TV Viewer: The television broadcasting ecosystem is currently experiencing a paradigm shift with a uniform pricing policy coming into place. Up until now, the DTH or cable operators worked in a packaged bouquet environment where consumers paid a fixed amount and received a pre-configured bouquet of channels.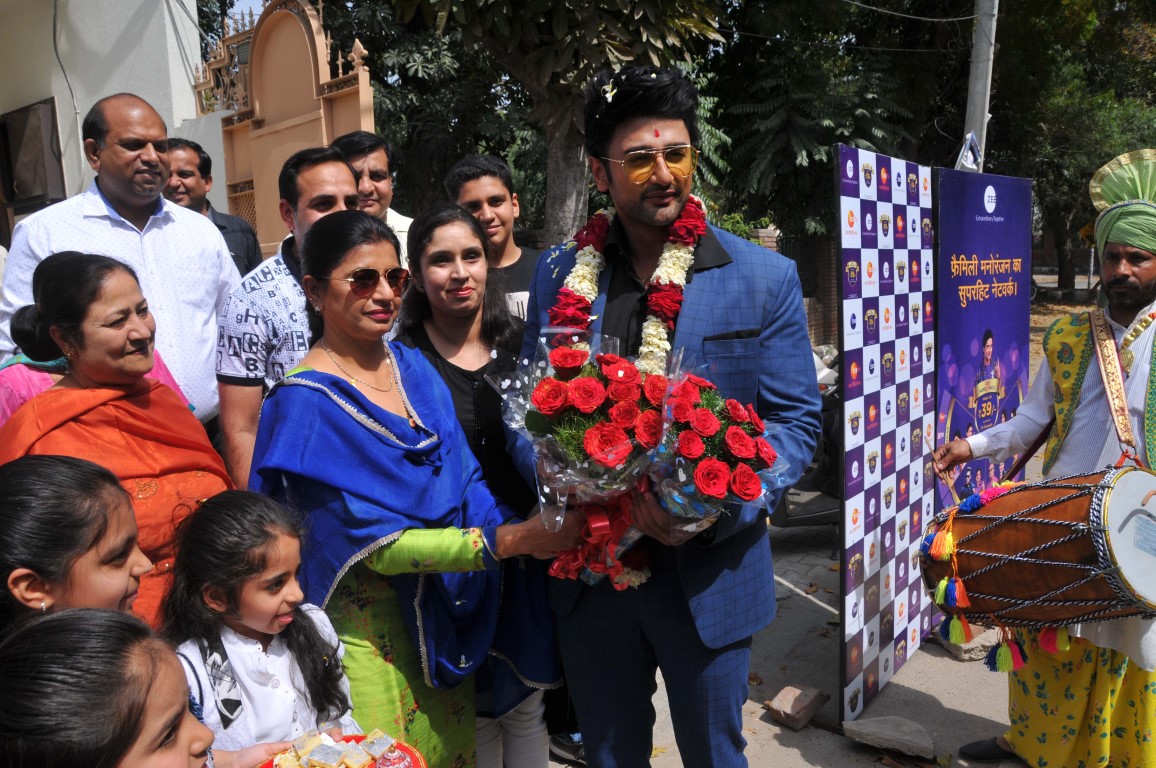 As per TRAI's new recommendations for TV viewing, the power of choice now shifts to the viewers who will have the freedom to choose their favourite channels and packs and pay only for what they want to watch.
While the move is widely beneficial in strengthening the sector with transparency and offering the end customer the freedom of choice, like any other change, it calls for a behavioural shift amongst the masses and people across the country are facing teething troubles as they transition to the new pricing regime. While a lot of questions have been clouding people's minds, it is leading to myths and misconceptions that are holding up viewers from making the right decisions.
Some of the bigger questions that have been bothering the viewers are whether their cable bills will shoot up, what will happen if they do not indicate their choices before 31st March, whether they will stop receiving channels, misconceptions surrounding selecting channels individually versus opting for packs, whether they will be able to change the packs after selection, service provider denying availability of specific channels and more.
To address the viewers' queries pertaining to the new regime and to ensure a smooth transition, ZEE kickstarted its countrywide initiative of inducting Indian families into the new ecosystem, ironing out any confusion about the new framework and counselling them on making the right choices of genres, keeping in mind the entertainment needs of every family member. And who better than the junta's favourite dinner-table companions to hand-hold the viewers and ease them into the new pricing paradigm?
Supporting this initiative, the male lead protagonist of Zee TV's Guddan… Tumse Na Ho Paega, Nishant Singh Malkani who plays Akshat Jindal in the show visited Ludhiana today. While in the city, he visited the home of a local family – the Narulas at Dugri Phase 1 and clarified all their doubts about the regime, leaving them with an easy step-by-step guide on how to make the smartest choices to get more bang for their buck, without missing out on their family's favourite channels.
He asked the Narulas, "Are you getting your favourite ZEE channels in affordable packs from your operator? If not, please pick up the phone on your operator and demand the channels you want. The ZEE Family Pack attractively priced at Rs 39/- is available in the packs offered by leading operators such as Dish TV, Siti Digital, Videocon D2H, Airtel and Tata Sky at affordable price points anywhere between just Rs 230/- and Rs 300/- per month … so ask your cable operator for the Zee Family Pack, and if denied, please switch to other DTH or cable operators".
The conversation served as an eye opener for the family on the new channel pricing regime. The family was touched by the warm gesture and the unprecedented initiative of the ZEE group. Nishant's visit to Ludhiana is amongst a slew of actor visits being planned as a part of this multi-city consumer education initiative.
Speaking about visiting Ludhiana and catching up with the fans, Nishant said, "The loyal viewers of Guddan… Tumse Na Ho Paega have always showered me with love and I will be eternally grateful to ZEE for this bond I've forged with the audiences. I cherish this relationship dearly and look forward to continue building on this relationship. After the new channel pricing regime was announced, it was observed that a considerable amount of viewers are still struggling and facing issues while choosing channel packs. Hence, as a responsible broadcaster, ZEE decided to take it upon itself to speak to the viewers and debunk some of their biggest myths about the regime and ease them into it. I'm privileged that they chose me as a spokesperson to facilitate this change as it gives me yet another opportunity to connect with my fans. We are nearing the deadline which is 31st March and we want our ardent Zee TV viewers to wisely choose their channel packs so that they can continue to enjoy their favorite stories without any hindrance. In the coming days, Guddan… Tumse Na Ho Paega will have exciting twists & turns and I take this opportunity to urge everyone to subscribe to the Zee Family Pack and stay connected with us!"
According to inputs received by TRAI, about 43% of customers have already made their channel preferences known. For the remaining, who still haven't made the shift, here is a step-by-step guide on how to migrate to the new regime
In the upcoming episode the viewers will witness Angad (Achal Tankwala) stabbing Akshat, because he is in love with Guddan (Kanika Mann). Later Durga (Shweta Mahadik) and Laxmi (Sehrish Ali) help Angad hide Akshat's body in his office cabin. In the meanwhile, the family will get to know that Akshat is no more after his office gets burnt down to ashes following a short circuit. Is this truly the death of AJ or has Akshat been able to escape the cabin before it is set on fire?
This month, Zee TV's biggest shows are about to get bigger. Get ready for an epic moment in Ishq Subhan Allah, Kumkum Bhagya has just taken a leap of 20 years and introduced the teenaged daughters of while Sa Re Ga Ma Pa Li'l Champs – India's biggest singing talent show continues to rule audiences' hearts with the exceptional singing abilities of the most gifted child singers in the country.  To stay tuned to Zee TV, call your operator and activate the Zee Family Pack – Hindi SD at Rs. 39* for 23 channels.