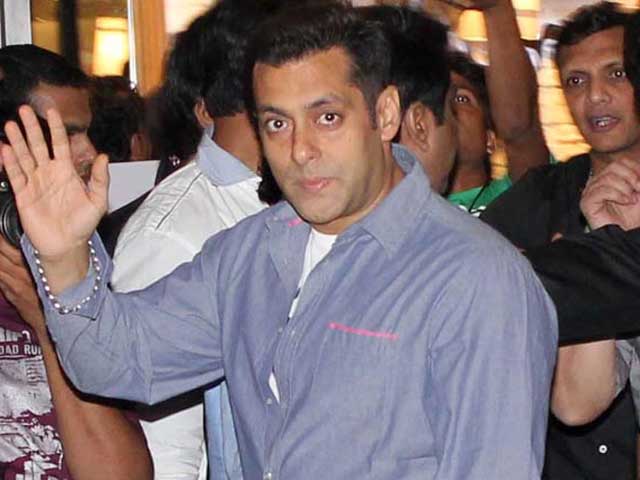 NewZNew (Mumbai) : Actor Salman Khan can't travel to Britain after the Supreme Court today cancelled a court order that had put on hold his five year jail term in a 1998 poaching case. The Rajasthan High Court in 2013 had stayed the actor's conviction and five-year jail sentence, which would allow him to get a British visa.
The top court today set aside that reprieve, and said Mr Khan can go back to the High Court to argue his case if he feels "irreparable damage was done to him." Under British immigration rules, a person sentenced to more than four years in jail is not eligible for a visa.
The 49-year-old actor was convicted in 2007 for hunting and killing endangered deer while shooting for a film in Rajasthan in 1998. He is currently out on bail in the case. The Rajasthan government had challenged the high court's stay on Mr Khan's conviction.
In November, the Supreme Court had commented that someone's conviction cannot be stayed merely because it comes in the way of his getting a British visa. "You say you are facing hardship because you won't get a UK visa if the conviction is not suspended. Tomorrow, convicted politicians can come to this court saying they are facing hardship so suspend the conviction. Can we do that?" the judges asked the lawyer who represented Salman Khan in court.
A Supreme Court ruling last year disqualifies a convicted politician from holding public office and bars him or her from contesting elections for a number of years. Most recently, the powerful AIADMK chief J Jayalalithaa had to resign as Tamil Nadu chief minister after being convicted in a corruption case.
He is accused of killing two Chinkara deer and a black buck and has twice spent time in a Jodhpur jail. Salman Khan is also facing re-trial in a 2002 hit-and-run case in Mumbai.