Salsa & Bachata World Championship winners credit coach Varun Rana for their success: In a first of its kind virtual world salsa competition 'SaBa World Championship 2020',SaBa is the acronym for the forms of dance Salsa  & Bachata four students of  'Club Salsa International' a city-based dance organization, have made tricity & the  country proud by becoming world champions.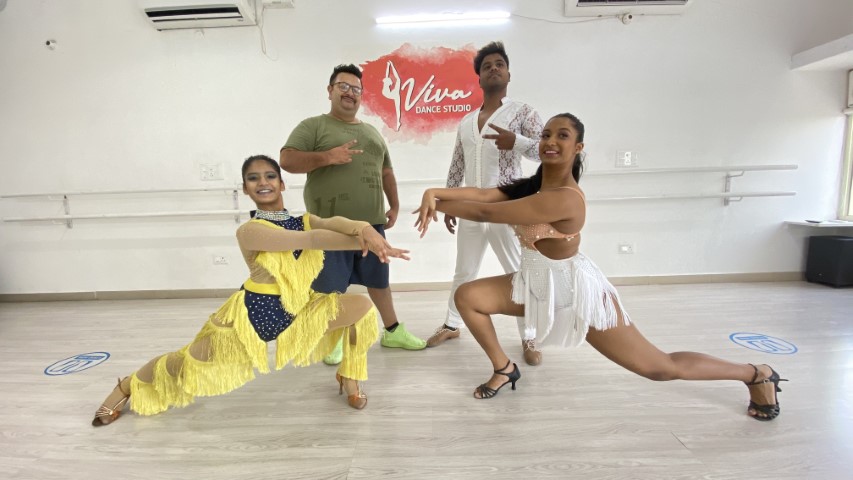 The championship was held online across the world. The participants of tricity gave their performances through 'internet video' from Viva Dance Studio in Panchkula, where they had also trained under coach Varun D S Rana who was also the official Indian coach for team Dancesport India for the Asian Indoor Games.
The 'SaBa World Championship 2020' which was scheduled to take place in Miami (USA) was cancelled owing to the COVID-19 outbreak and held virtually for the first time in its history. More than 100 participants from 15 countries competed in various categories in the championship.
Aashna Bagri who has won many laurels on national and international platforms added another feather in her cap by bagging first spot while participating in the amateur Solo Female (14-17) year's age category. While Bhoomika Bansal & Kailash Thakur won the Amateur Salsa On1 Couple and Subhankar Mondol won Amateur Salsa On2.
The students have been training under the guidance of  coach, Varun DS Rana, who was the first artist to represent tricity in national & international platforms. Varun who has been teaching students from the last 20 years has brought many laurels to tricity in Salsa competitions. Varun is also the first Asian to guest judge at the World Salsa Summit 2019 in Miami (USA).
While sharing first-hand experience of participation in the virtual world championship, an elated Aashna said, "It was quite A challenging and great experience, as there was no audience to cheer you up throughout the competition. However, Varun sir had made us mentally well prepared which helped us to cope with all these challenges."
Subhankar Mondol, Kailash Thakur & Bhoomika Bansal also gave credit to their coach Varun DS Rana. The participants  said that  the preparation was indeed challenging due to the pandemic. Besides other challenges, personal hygiene and safety was the utmost concern during the training. 
Talking about the virtual participation, coach, Varun DS Rana said, " A virtual competition especially in dance is very different as it's really very difficult to have the same energy without a stage, lights, sound, and audience. Moreover, a live performance is easier to judge than a recorded performance. The students did really well despite all the challenges."